LA Fear Umm. I'm not entirely sure what's going on right now but we might be standing on the edge of a long long summer. After rattling off a bunch of wins to take first spot in the league, the Canucks were supposed to be on top of their game heading into the playoffs. Instead, they've regressed to that team that had everyone in fits during March. To everyone who voiced concern a month ago that the Canucks couldn't play like that in the playoffs and get away with it…..well you were right. The Canucks flipped the switch only to blow a fuse.
Is this how the 2012 Vancouver Canucks end, not with a bang but a whimper?
Let's dissect Game 2 in the Kings vs. Canucks Love 'Em/Hate 'Em. Love 'Em 1. Be More Like the Honey Badger Whether tipping in the puck to score the Canucks first goal or trying to get at Drew Doughty with honey badger ferocity, Jannik Hansen is one of the few Canucks who can hold his head high right now. Everyone on the Canucks bench should look at the Dane and try to figure out how to tap into whatever drives him. After all, the season is kind of the line now. Wake up you sleepy ****s. 2. This Somehow Isn't Luongo's Fault The Canucks are evolving in the sense that they've learnt to meltdown in the playoffs without Roberto Luongo leading the way. Instead, the Strombone is doing all he can against the continued waves of actions rolling up on his shore. Like Game 1, Roberto let in a few goals but also made some fantastic saves to keep the score respectable. The temptation to start Cory Schneider in Game 3 to capture some momentum may be tempting for Alain Vigneault in the next day, but doing so would bench a goaltender who doesn't deserve any blame for these losses. These are strange times. 3. 0-2 Is Noooothing Pittsburgh's down 0-2 after two home games. They're playing a Flyers team that came from being down 0-3 to the Bruins a few years ago. Those same Bruins were down 0-2 in the Stanley Cup Finals last year. The Chicago Blackhawks were down 0-3 in last year's first round and stormed back to force Gam…ok bad example. Still, this isn't over yet if the Canucks finally wake up. The day after Game 1 saw an optional skate, hopefully the day after Game 2 sees a bagskate. It takes four games to win a series, and the Canucks are capable of clawing out a win in an admittedly uphill fight. Love 'Em or Hate 'Em The Kings are spanking our Canucks. Scared yet? Hate 'Em 1. We Should Give A Damn About Our Bad Reputation Two plays highlighted the danger of the reputation the Canucks may or may not have with the refs right now. (Let's face it, they have it) First was Trevor Lewis' snowshower on Luongo in the first that was the same stop that saw Ryan Kesler get dinged for a deuce in Game 1. This time, Lewis got no call while the two zebras smirked to each other as Maxim Lapierre, no friend to hockey authorities, pleaded his case in both official languages in the country. Then we had the Mike Richards/Ryan Kesler tizzy where Kesler walked off with the only penalty for roughing which seems a bit odd when Richards' elbow was clearly hanging out with Kesler's head. Is this karma? 2. Oh God the Powerplay But really who cares about getting man advantages when it only results in goals for the Kings? Without Daniel Sedin, what was once the league's best powerplay is now slowing killing the Canucks. Is it enough to see Marc-Andre Gragnani in Game 3? There is after all the manner of those seven points he collected in seven games during last year's playoffs. Of course, Gragnani in the defensive zone would only add to the Washington Generals-esque coverage the Canucks are employing. 3. What Can Brown Do For You? With 15 seconds left in the first and the Canucks on the powerplay, Alex Edler channeled Chris Campoli and coughed the puck up to Anze Kopitar. Luongo made a brilliant toe save off Kopitar, but Dustin Brown cleaned up the garbage to open the scoring. But wait there's more! Dustin Brown's act II occurred in the second period when, again shorthanded, he walked in alone on Roberto Luongo and put the Kings back on top for good. These two plays together are the main cause for the stunning inevitably these series seems to have in favour of the Kings. It's just… Will there ever be a rainbow? How do you like dem apples? NWSB on Twitter.
I'm glad the crowd boo'd that POWERPLAY. It was pathetic. The teams needs to be sent a message every once in a while. #canucks — Josh Hall (@vancan19) April 14, 2012
You don't start a backup to shake up the Presidents' Trophy winners, either this lineup learns to play or deserves the early exit. #Canucks — Kevin Vanstone (@FlyingVHockey) April 14, 2012
There will be no throwing in the #Canucks towel by NWSB after 2 games However if we're golfing by this time next week #WatchOUT #UnleashHell — Northwest SportsBeat (@NWSportsbeat) April 14, 2012
To everyone in Canada outside of BC, who do you like in the draft? — Richard Hodges (@prfctsoundforvr) April 12, 2012
CLICK HERE CHECK OUT THE VANCOUVER CANUCKS CLUBHOUSE TODAY ON NWSB! © Richard Hodges for North West Sports Beat, 2012. | Permalink | One comment | Follow NWSB on Twitter or join US on Facebook for real-time updates OR... | Share This on Twitter | Share NWSportsBeat.com on Facebook Post tags: 2012 NHL playoffs, Alain Vigneault, Alex Edler, anze kopitar, CBC Hockey, Cory Schneider, Daniel Sedin, Dustin Brown, game rewind, Hockey Night in Canada, honey badger, Jannik Hansen, Kings vs. Canucks, los angeles kings, Los Angeles Kings vs. Vancouver Canucks, Los Angeles vs. Vancouver, Love Em Hate Em, Marc-Andre Gragnani, Maxim Lapierre, NHL Playoffs, Roberto Luongo, Rogers Arena, Ryan Kesler, Vancouver Canucks
Original Story:
http://www.nwsportsbeat.com/canucks/g...
PLAYERS:
Drew Doughty
,
Jannik Hansen
,
Roberto Luongo
,
Cory Schneider
,
Alain Vigneault
,
Trevor Lewis
,
Ryan Kesler
,
Maxim Lapierre
,
Mike Richards
,
Daniel Sedin
,
Marc-Andre Gragnani
,
Chris Campoli
,
Anze Kopitar
,
Dustin Brown
TEAMS:
Vancouver Canucks
,
Los Angeles Kings
,
Chicago Blackhawks
,
Montreal Canadiens
MORE FROM YARDBARKER
NHL News

Delivered to your inbox

You'll also receive Yardbarker's daily Top 10, featuring the best sports stories from around the web. Customize your newsletter to get articles on your favorite sports and teams. And the best part? It's free!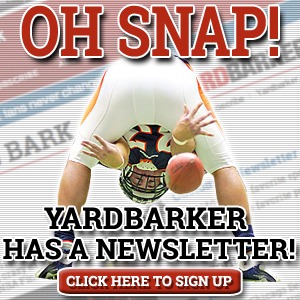 Latest Rumors
Best of Yardbarker

Today's Best Stuff

For Bloggers

Join the Yardbarker Network for more promotion, traffic, and money.

Company Info

Help

What is Yardbarker?

Yardbarker is the largest network of sports blogs and pro athlete blogs on the web. This site is the hub of the Yardbarker Network, where our editors and algorithms curate the best sports content from our network and beyond.