Found August 22, 2013 on Boston's Bettah:
It's August which means the pool of news in the NHL is fairly shallow. While some would say this gives us a chance to focus on other sports, I say that each passing day is simply one day closer to the start of hockey season. This makes it somewhat refreshing when someone gives us a blog-worthy story to fill up our pool and for us to dive on in without fear of injury or death. (I'm really riding with this pool analogy) What makes it even better is when it is our good "friends" up in Montreal doing what they do best, complaining about things. Okay, fine, complaining is the second best thing they do next to diving (more pool analogies) but its the manner in which they complain that gives me a nice pick me-up laugh early in the day. So what would Montreal be complaining about this time? How about the fact that Zdeno Chara was not suspended for a hit that took place over two years ago? Remember the hit where Chara brutally attacked poor Max Pacioretty after months of plotting and scheming and ended the career of a future Habs superstar and all around wonderful hockey player? No? That's right I'm confused with how Montreal interpreted that hit, a hit deemed a hockey play by the National Hockey League and resulted in Max Pacioretty returning to the Canadiens line-up the next season and being completely intolerable to everyone except Habs fans. Still didn't stop the Montreal police from launching a police investigation. Call 9-1-1. The Bruins were being big meanies. Now some Canadian doctor by the name of Pierre Harvey – super French - is bringing it up again, saying that Chara probably should have been suspended for like 80 games. "When I saw that picture I thought, well, he could have been dead. He was unconscious on the ice and I thought well naturally they will punish this guy," Harvey said, adding that Chara should have been suspended for 50 to 80 games. "The owners have a financial interest in tolerating and promoting violence and we need to be a counterweight," he said. Granted, this came in a longer conversation about violence in hockey and stuff, something that Greg Wyshynski covers well in the piece about the doctors comments. Yet the doctor still screams angry Habs fan that's not over it. "He could have been dead?" May I remind him that hockey is a violent sport and that things happen? It was a hard hit, sure, but outside of Montreal and pockets of people who hate the Bruins, many saw it as an ultimately okay hit. Most importantly, the NHL saw it as ultimately clean when they decided not to suspend him as it was an unfortunate situation. Wait, this happened two years ago. Why are we still talking about this? Is Montreal still that bitter? Thank the hockey gods I get these daily reminders of why I hate Montreal.
Original Story:
http://www.bostonsbettah.com/?p=6303
THE BACKYARD
BEST OF MAXIM
RELATED ARTICLES
Hockey is a physical game, something that's understood by anyone who's ever stepped on the ice at the highest levels. There is no way around this. The game, however, is a little too physical for some, which is compounded by a perceived inability to properly discipline players. Yahoo's Puck Daddy blog brings us a Canadian Press story about a Canadian doctor who feels the game...
from Annie Fowler of the Tri-City Herald, Pucks were ringing off the boards Wednesday morning at Toyota Arena. They don't have the same musical tone as wedding bells, but by week's end, Montreal Canadiens goaltender Carey Price will have heard them both. It's a busy week for Price, who will marry Kennewick native Angela Webber on Saturday, then leave Sunday for the...
(PHOTO: Twitter) When I saw this tweet this morning, I said to myself "How friggin butt hurt are Habs fans that their team has done NOTHING since 1993?!". These "quick, accurate sketches" of the Bruins' Zdeno Chara & Brad Marchand are dated from April and have been retweeted a few times since. Now keep in mind these were drawn BEFORE the Habs puked all over their...
Former Montreal Canadiens player and head coach Mario Tremblay is facing drunk-driving charges. The five-time Stanley Cup champion was arrested for impaired driving and refusing to take a breathalyzer test back in January in Mascouche Que. Tremblay plead not guilty to the charge on June 18 reports TVA Sports. According to the charge filed against Tremblay of which QMI Agency obtained...
Credit: Gregory Shamus/Getty Images Former Penguins defenseman Douglas Murray has finally found a new home. Murray, also known as "Crankshaft," signed a one-year deal with the Montreal Canadiens worth $1.5 million. The 33 year-old became an unrestricted free agent on July 5th after spending last season with the San Jose Sharks and Penguins. In 15 postseason games with Pittsburgh...
The 2013-14 season marks the 90th year of Boston Bruins hockey. This Original Six and first U.S. based franchise has provided fans with nine decades of ever lasting memories including 7 Stanley Cup championships. BST&N will chronicle the history of the Black & Gold in it's 90 Years Of Boston Bruins Hockey Scrapbook series.  So sit back and re-live the glory. Now turn...
The Bruins have managed to keep a good prospect list despite being a contender through asset management. While they don't have any "ringer" anymore in this group, I still feel it's strong and has a few real surprise players. As per usual this list doesn't include players with 50+ NHL game experience or a player who played the vast majority of this shortened...
The Montreal Canadiens have signed defenseman Douglas Murray to a one-year deal worth 1.5 million dollars. Instant analysis: Low-risk signing of a veteran player who can manage between 12-17 minutes a night. Helps the team deal with not having Alexei Emelin for an extended period at the beginning of the season. Naturally, critics of this move will point to his rating against...
The Montreal Canadiens have added more depth to their blue line today, signing Douglas Murray to a one year deal worth $1.5M. Murray was selected in the 8th round, 241st overall, by the San Jose Sharks at the 1999 NHL Entry Draft. The 33 year old defenseman split last season between Pittsburgh and San Jose, scoring one goal and five assists. [...]
The Montreal Canadiens have reached an agreement in principle with free agent defenceman Douglas Murray on a one-year contract. The 33-year-old Swede split last season between the San Jose Sharks and Pittsburgh Penguins scoring one goal and adding five assists in 43 games. In eight NHL seasons with the Sharks and Penguins Murray has registered seven goals and 55 assists.
NHL News

Delivered to your inbox

You'll also receive Yardbarker's daily Top 10, featuring the best sports stories from around the web. Customize your newsletter to get articles on your favorite sports and teams. And the best part? It's free!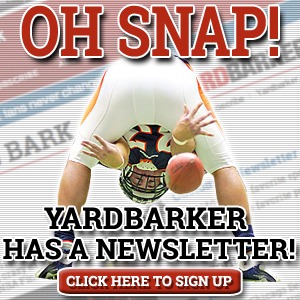 Latest Rumors
The Backyard

Today's Best Stuff

For Bloggers

Join the Yardbarker Network for more promotion, traffic, and money.

Company Info

Help

What is Yardbarker?

Yardbarker is the largest network of sports blogs and pro athlete blogs on the web. This site is the hub of the Yardbarker Network, where our editors and algorithms curate the best sports content from our network and beyond.