Another set of days in early January brings yet another critical period with regards to the ongoing NHL lockout, which continues to cripple Hockeytown and other hockey friendly cities across America. The players and owners continue to meet in mediation, attempting to hash out more minute disagreements revolving mostly around salary caps and the length of contracts. The next twist? The players may disclaim interest, which is a quicker way to decertification. This news comes just before a NHL-imposed January 11 date which is seen as critical towards getting a season started by January 19th. Both sides want to avoid pushing the limit that far, and as discussed by ESPN's Scott Burnside and Pierre LeBrun, any lingering issues after that date would likely prevent the NHL from starting a season at all. At this point, a miraculous compromise seems like the only way there will be meaningful hockey played in the early stages of 2013. Which side is willing to blink first, though? Will the players actually take any steps to decertify, or will they hold strong to the union? Neither side seems content to compromise at all despite the late hour of negotiations and the high stakes of attempting to preserve at least a 48 game season. Either way, something's got to give in a hurry for the health of the game, because even hardcore hockey people are losing interest in droves and pulling back. Over the holidays, I've had the opportunity to discuss this with my future father in-law Robert Hammers, who's been a high school hockey coach in Pennsylvania for years. As such, he's also a hockey watcher, and has been a supporter of the Detroit Red Wings. "If this continues, I'm done," he admitted to me candidly over the New Year's holiday, exhausted with the constant, fruitless explanations over what's happening or not with regards to hockey's lockout. As a Red Wings' fan living in Pennsylvania, Hammers has relied on the "NHL Center Ice" television package to watch Red Wing games for years, but he said he might not renew such things in the future, or support the NHL's product with regards to merchandise. The reasoning? Hammers is tired of constantly being put through the lockout ringer by the empty suits on both sides of the bargaining table. You can be sure this isn't the only story playing out like this across America. These are the type of hockey people that Gary Bettman and Donald Fehr seem content to consistently offend. Now, the ones who have supported the NHL through two other lockouts are finally getting completely fed up, and are feeling content to cut their losses and walk away from their side of the table. Hammers admits he will always love the Red Wings and support them, but would find pouring more money into the NHL brand in the future increasingly difficult, considering his fears that another lockout could soon follow this one. Under Bettman's leadership, those fears have been proven to be more than justifiable. This lockout is the third major work stoppage under Bettman, who Sports Illustrated reported had locked out 10 percent of NHL games as commissioner. That's an embarrassing number. Something positive has to hit the newswire soon, or else hockey stands to lose the fans located within their nitche market. For Bettman, the owners and the players, nothing could possibly be any worse. At this point, people don't care which side wins, they simply want all of this nonsense to finally disappear. Should hockey itself disappear, the most passionate hockey people are starting to agree they might not be so heartbroken after all. So whether it be by decertification, disclaiming interest or some good old fashioned compromising, something's got to give before the middle of January. If it doesn't, NHL hockey might be lost for good in 2013, and might find the road back increasingly difficult even within the hearts of its biggest supporters.
Original Story:
http://www.thedetroitsportssite.com/2...
MORE FROM YARDBARKER
Red Wings News

Delivered to your inbox

You'll also receive Yardbarker's daily Top 10, featuring the best sports stories from around the web. Customize your newsletter to get articles on your favorite sports and teams. And the best part? It's free!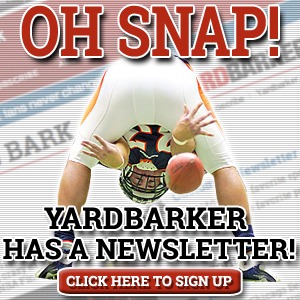 Latest Rumors
Best of Yardbarker

Today's Best Stuff

For Bloggers

Join the Yardbarker Network for more promotion, traffic, and money.

Company Info

Help

What is Yardbarker?

Yardbarker is the largest network of sports blogs and pro athlete blogs on the web. This site is the hub of the Yardbarker Network, where our editors and algorithms curate the best sports content from our network and beyond.