Conference Final Game 3: Bruins 2 Pens 1 (2OT) Bruins Lead Series 3-0 Goals Kunitz (5) from Martin, Dupuis | TPN Recap | Stat Leaders Shots: Malkin (10) Missed Shots: Neal (5) Blocked Shots: Martin (4) Hits: Iginla & Morrow (6) Takeaways: Crosby (3) Giveaways: Bennett (2) Ice Time: Letang (40:50) … Vitale (9:38) Faceoffs: Sutter (15/25) … Crosby (21/38) The Good Vokoun gave it his all but was out-dueled by Rask. (Bruce Bennett/Getty Images) Tomas Vokoun: Remember when there was a Fleury vs. Vokoun debate prior to Game 3?  It's amazing how quickly such a debate can disappear.  Vokoun was magnificent, stopping 38 of 40 shots and making several clutch saves on the penalty kill and in overtime.  Neither goal could really be blamed on him in this game.  The Penguins hung him out to dry quite a few times with a couple of one-timers in regulation, a semi-breakaway in overtime, and 2 point blank chances in the 2nd overtime by Krejci and Jagr.  Vokoun was up to the task for all of them and gave the Penguins the best chance they could ask for to try and win the game. Evgeni Malkin: Despite not getting on the scoreboard, Geno was a terror for the Bruins in the offensive zone all game.  He finished with 10 shots, 2 takeaways, and a 9/16 faceoff performance in an outstanding game.  He looked a little rough on the powerplay and took an unfortunate delay of game penalty that luckily didn't hurt the team, but those were his only downfalls in the game.  He did a phenomenal job of preventing the Bruins from clearing their own zone and it was some of the smartest and most aware hockey we've seen from Geno in these playoffs. Paul Martin: Martin continues to be the best defenseman on both ends of the ice for the Penguins.  He had a beautiful assist on Kunitz's goal where he demonstrated strong puck possession and patience like no one else on the defense has.  He was also a rock in the defensive zone, blocking 4 shots and deflecting several passes.  One thing that the stat sheet won't show – Martin did a phenomenal job of blocking shooting lanes to the point that the Bruins wouldn't even take shots.  Krejci had a wide open net to shoot at on the powerplay and he hesitated on the shot because Martin dove in front of it.  Krejci proceeded to lose the puck.  It was a great game for Martin. Matt Cooke: When the Pens got off to a slow start, Cooke was there to be a heart and soul guy and he led the team with hard work throughout the game.  Cooke finished with 5 hits as he joined the 2nd line at the start of the game and his forecheck really helped the Penguins get extended shifts in the offensive zone.  His tenacity also led to a couple of Malkin's offensive zone steals, demonstrating that Cooke to the 2nd line was a successful adjustment.  Add in his strong PK work and drawing a boarding penalty on McQuaid (how about that), and Cooke went above and beyond what a role player is expected to do. Noteworthy Crosby's determination grew as the game wore on, but it wasn't enough. (Brian Babineau/Getty Images) Sidney Crosby: Crosby had a slow start to the game and still didn't look like himself offensively until overtime really.  He finished with only 3 shots, though he also had a hand in Kunitz's goal as he drew Jagr towards him and away from Kunitz by crashing the crease.  The best part of Crosby's game was his hard work in overtime.  He had 3 takeaways in the game (2 in OT), was amazing on the backcheck to prevent chances in overtime, and had possibly his best shift of the game as he skated around without a helmet doing just about anything to get the puck in the offensive zone.  He also finished the game 21/38 on faceoffs, which at 55% was actually the worst faceoff mark on the team – a huge improvement for the Penguins.  It wouldn't surprise me if we find out Crosby is injured after this series ends based on his O zone work though. Kris Letang: Letang had an awful start to the game with a major miscommunication with Matt Niskanen that led to the first goal against.  He turned it on as the game went on with some great keeps in the offensive zone, solid 1-on-1 defense, and by winning puck battles.  His play started to erode again late in the 3rd though with several failed clears and a couple of bad icings.  He led the team with 40:50 of ice time, had 8 shots, and 3 blocked shots in Game 3.  I would classify his game as inconsistent/needs improvement still.  His mental errors (namely with clearing the puck/icing the puck/ill-advised passes for turnovers) are just baffling game after game. The Bad Joe Vitale: It made perfect sense to keep Vitale in the lineup for Game 3. He brought a lot of energy to Game 2 and was solid in the faceoff circle.  In Game 3, he took a stupid penalty, looked bad in coverage in the defensive zone, and wasn't necessary for faceoffs as the rest of the team dominated.  With all of that, Vitale only played 9:38 in a double OT game.  In the course of two games Vitale made himself valuable and then expendable.  His penalty was simply inexcusable as it cost the Penguins a powerplay early in the game (not that the PP was any good). Iginla looked somewhat better in OT, but couldn't get it done offensively. (Jared Wickerham/Getty Images) Jarome Iginla: Iginla moved to right wing on the 3rd line in this game and I'm still not sure if it helped him out or not.  He looked great in the defensive zone, showing far more effort and hard work than he did in the previous two games.  Two of his most notable plays in the defensive zone were from the left side though, so I'm really not sure his position matters at all compared to how he plays.  While I was happy with his defensive work, Iginla was a train wreck in the offensive zone, especially on the powerplay.  He had two giveaways on the PP and also failed to keep the puck in the zone when the Penguins were getting pressure.  At this point, Iggy doesn't look comfortable with the puck at all and he wasn't really trustworthy with it in the offensive zone.  He had a couple of great chances in OT, but they remained unfinished chances.  He finished the game with 6 hits and just 1 shot on goal, so maybe he did fit the 3rd line better. Misc. Thoughts Other Player Notes: Matt Niskanen was terrible in his first shift that led to a goal against.  He failed to clear the puck and then failed to cover his guy well (with Letang's help).  However, I had no other notes for Niskanen. Not a single thing positive or negative after the first goal against.  Kunitz had a decent game with his goal but still looks like he's nursing an injury.  Orpik played very well despite the final goal.  Bennett looked great in the offensive zone but gave the puck away frequently in the neutral zone.  Finally, Craig Adams and Brandon Sutter were both great defensively and on the PK.  Adams had over 7 minutes of perfect PK time for the Pens. Lineup: Playing Vokoun and adding Bennett both looked like good moves for Bylsma.  Engelland earned his spot in Game 2, so I was glad to see him stay in.  Keeping the defensive pairs exactly the same was very questionable after 6 goals allowed in Game 2 though.  It wasn't exactly a shock that Letang-Niskanen was at fault for the first goal against so early in the game.  I don't really understand why Niskanen is a must-keep in this lineup, but I was very disappointed it wasn't Despres or Eaton in for him.  The actual line changes were all solid, and they were all rotated for most of the game anyways. Shero is going to have to think long and hard about how the roster works in Pittsburgh. (Jared Wickerham/Getty Images) Deadline Acquisitions: Credit to Josh Yohe for bringing this up: Iginla only played 19:41 (8th for forwards), Morrow 19:06 (9th for forwards), Murray 17:08 (6th for defensemen), and Jokinen was a healthy scratch.  Is that how anyone envisioned it when the acquisitions were made?  Think about how how Michalek never adjusted to this system, Martin took seasons to get comfortable, Neal struggled at first, and several forwards have been in and out as they lacked consistency or couldn't fit in.  Perhaps the expectations were too high for the new guys. Or maybe they don't fit well, or maybe they aren't being given a proper chance.  All I know is Cooke getting more even strength time than Iginla is not how I envisioned any of this happening.  It's just food for thought right now – I will delve more into this in the offseason. Scoring: Start with the powerplay, which went 0 for 6.  The Penguins had 2 golden opportunities – once when Seidenberg broke his stick and no forward would give him a replacement, and another time when Campbell BROKE HIS LEG and got caught on the ice.  In the first opportunity, the Pens should have shifted towards Seidenberg and moved the puck down around his corner to trap him.  Instead, Sid proceeded to shoot the puck directly at Seidenberg.  With the second opportunity, the Penguins should have skated a bit around the perimeter and shifted around so the B's had to shift, which Campbell would not be able to do.  Instead they passed the puck within reach of where he stood hobbled so he deflected 2 passes.  Both were inexcusable lapses of judgment and awareness.  More issues – no traffic in front of Rask.  How often did we see Rask fight through a screen to see or stop a puck?  I was very disappointed, especially on the powerplay, that Brenden Morrow was not on the crease to do that.  Things were simply too easy for Rask (not to take credit away from him, he was fantastic).  Finally, you have the 6ish posts that the Penguins hit.  I will attribute that to Rask as he is clearly taking away most of the net and the Penguins are looking for perfect shots to beat him.  Regardless, 2 goals in any series is never going to be enough. Goalie Situation: If you have any argument for Fleury in Game 4, stop watching sports. I assure you that Bylsma is more disappointed and frustrated than you are. (Jared Wickerham/Getty Images) Everyone's Future: I refuse to hypothesize or get into this in regards to coaching, free agents, contracts, and trades until the season is over.  I promise there will be a long thoughts post evaluating everyone at that point.  The only thing I will say for now is Ray Shero has a VERY difficult summer ahead of him.  I would also suggest not reading too much into who is playing, not playing, etc right now.  Decisions in one game with a season on the line do not equal decisions when building a roster for next season's team. Game 4 Outlook: The Penguins finally demonstrated they can play a tight game with Boston in Game 3.  Expect the same performance in Game 4, with even more desperation since it is an elimination game.  Honestly, the outlook for Game 4 is positive.  Game 3 was a brutal loss in overtime, but teams of this caliber will do anything to not get swept.  The biggest thing to worry about is if Rask is inside the head of every forward at this point.  If they are gripping the sticks too tightly and second guessing every shot, they'll kill their own chances.  Pittsburgh needs a ton of shots, more traffic in front of the net, and a ton more shots.  Boston's crowd will be insane, but the Pens don't appear to have any problem with road games.  I would be very surprised if the Pens can't pull off a Game 4 victory at least.  The mentality really has to be head on a swivel on defense, shoot everything on offense. Series Outlook: To quote myself from the Game 2 thoughts: "The talent is there, but they will need perfect performances the rest of the way because Boston may even steal a perfect performance game from them."  Game 3 was basically Boston's steal and it was horrible timing for the Penguins for morale and the task at hand.  The Penguins do have the talent to string off 4 wins in a row, but Boston is too deep and talented to let that happen.  The 2010 Bruins blew a 3-0 series lead against Philly.  There are too many remaining players to let it happen again probably.  Series outlook: Bleak.  One game at a time though, #PensinGame4 and we will work from there (hopefully).  After all, it's not over until a team loses 4. +/- Assessment 1st Goal Against (Krejci): – for Niskanen – fails to clear the puck and throws it directly at Lucic, then has the puck deflect off of his skate and past Vokoun Letang – doesn't pay attention to Niskanen's positioning and then doesn't slide over to Krejci, forcing Niskanen to try to skate through 3 people to get to Krejci 1st Goal For (Kunitz): + for Crosby – wins the faceoff over to Dupuis, then crashes the net as Martin passes to Kunitz and draws the unnecessary attention of a defender Dupuis – taps the puck back to Martin at the point Martin – skates the puck down to the goal line, draws the attention of 2 players, then backhands a pass across the crease to Kunitz on the back side Kunitz – one times a shot past Rask 2nd Goal Against (Bergeron): – for Engelland – clears the puck directly to Jagr in the neutral zone, lets Marchand get past him just enough on the boards (by like an inch) to get a pass off beyond his outreached stick Orpik – allows Bergeron to get the inside lane and doesn't tie up his stick sufficiently to keep him from redirecting the puck Playoffs +/-:  Click here for the Playoffs +/- Spreadsheet  
Original Story:
http://thepensnation.com/tpn/post-gam...
MORE FROM YARDBARKER
Penguins News

Delivered to your inbox

You'll also receive Yardbarker's daily Top 10, featuring the best sports stories from around the web. Customize your newsletter to get articles on your favorite sports and teams. And the best part? It's free!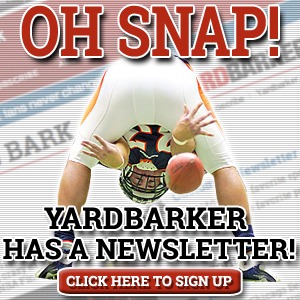 Latest Rumors
Best of Yardbarker

Today's Best Stuff

For Bloggers

Join the Yardbarker Network for more promotion, traffic, and money.

Company Info

Help

What is Yardbarker?

Yardbarker is the largest network of sports blogs and pro athlete blogs on the web. This site is the hub of the Yardbarker Network, where our editors and algorithms curate the best sports content from our network and beyond.