A postseason that seemed so full of possibility 10 days ago ended with a thud on Monday for the Nashville Predators. The team that was the most active leading up to the NHLs trade deadline and that dispatched the mighty Detroit Red Wings in five games in the opening round, creating lofty expectations, was out just as fast in the Western Conference Semifinals at the hands of Phoenix following Mondays 2-1 loss in the desert. It was the second straight season in which the Predators advanced to the second round firmly establishing them as one of the NHLs top eight franchises but last year and this year leave two distinctly different impressions. After losing to eventual Western Conference champion Vancouver in six games last year, the Preds appeared to be on an upward arc and full of promise. Having fallen short to a foe that they finished higher than in the standings this year, the Preds now seem to have hit a plateau and face franchise-defining questions in the offseason. Of the 27 players on the roster that the Preds finished the season with, 15 will be free agents (that includes college free agent Jack MacLellan who did not play a regular season or playoff game and will be a restricted free agent). That list includes some of the teams most important players and four of their top six defensemen, including captain and two-time Norris Trophy finalist (the favorite to win this year) in Shea Weber, fellow All-Star defenseman Ryan Suter and right wing Alex Radulov, the teams co-leader in scoring in the playoffs. Lets take them in order of importance. Suter is an unrestricted free agent, so if he elects not to re-sign before July 1, he can leave without the Preds receiving any compensation. His chief suitors are said to be the Minnesota Wild and Detroit Red Wings. (If Suter chose to sign with the Preds big-market Central Division rival it would feel like a punch to the gut of the team and their fans.) Only Suter can decide what he wants and whether he thinks the Preds can meet his salary demands while icing a team that competes at the highest levels. General manager David Poile seemingly made the moves necessary to compete for the Stanley Cup this year. That the Preds did not do so would seem to be more on the players than on the coaching staff and management. One complication could be that Poiles major acquisitions were all pending unrestricted free agents: defenseman Hal Gill, who was able to lighten Suter and Webers load, center Paul Gaustad and wing Andrei Kostitsyn. If those players all evaporate in a puff of smoke, Suter could be less inclined to stay. However, if Poile retains some of them, it could prove a factor in the defensemans decision. After being eliminated on Monday, Suter elected not to answer a question from The Tennessean about his future. Webers future is less urgent, but perhaps only slightly so, because hes a restricted free agent meaning the team owns his rights for one more year but his importance to the club is likely higher than Suters because of Webers offensive and leadership abilities. The Preds want to sign Weber to a long-term deal, but they face a minefield of options. By June 30, they need to make him a one-year qualifying offer at his current salary of 7.5 million. If Weber elects to sign it, he, like Suter right now, can walk as of July 1, 2013, as an unrestricted free agent with one major if. The NHLs collective bargaining agreement is set to expire in September, so its impossible to know what the new agreement will hold and, theoretically, it could alter the terms of free agency for Weber. Will the new CBA roll back salaries or the cap? Might it raise the age including Webers for unrestricted free agency? Will it limit the length of contracts (currently theyre unlimited) or lower the current 20 percent of the cap that a team can spend on a single player? All of that is part of the unknown that Weber and the Preds will have to wade through and weigh in their contract negotiation. By opting for team-elected arbitration last year, the Preds shielded themselves from a potential offer sheet from a competitor. This year, they do not have that option. At some point between the end of the Stanley Cup final and before the start of free agency, the league will set the cap for the 2012-13 season, without teams knowing what other parameters of the CBA will be. Theoretically, if Weber is unsigned by July 1, a competitor could swoop in with a max dollars offer of potentially 13 million per season for 10 years. At that point, the Preds would have to decide to match it or to let a franchise player go and take the compensation of four first-round picks. Thus, the urgency to get something worked out before any of that becomes a factor. The next thorny issue is that of Radulov, who might want a sizable increase over the 918,000, of which he earned a pro-rated portion for last season. He could be a 30-goal scorer which would demand a big salary but he has yet to prove it at the NHL level after playing his last four seasons in the KHL. After the team suspended the 25-year-old for Game 3 and held him out of Game 4 of the last series, there could be hard feelings on both sides. Is the relationship salvageable? One factor on the Preds side going forward is that they have loads of assets like Radulov and back-up goalie Anders Lindback (a restricted free agent whom some teams covet as a potential No. 1). If they chose to trade them, they could reap a lot in return. Could the Preds swing a deal with Pittsburgh whose general manager Ray Shero worked under Poile as the Preds assistant GM with Radulov for Jordan Staal, who becomes an unrestricted free agent at the end of 2012-13 and fits Nashvilles style? Pittsburgh might not be able to afford Staal, who plays behind Sidney Crosby and Evgeni Malkin as the Pens No. 3 center but would be Nashvilles No. 1. Could the Preds land perennial 20-goal scorer Ryan Malone from Tampa for Lindback? These are the major decisions that will dominate the teams next seven-plus weeks. Advancing farther or winning the Stanley Cup could have made the answers to a lot of these questions easier. Alas, after being eliminated in five games in the second round short of their expectations, life is not so simple. Predators players scheduled for free agency and their 2012-13 salaries (as available on CapGeek.com): Unrestricted free agents Defenseman Ryan Suter, 3.5 million Left wing Andrei Kostitsyn, 3.25 million Center Paul Gaustad, 2.5 million Defenseman Hal Gill, 2.25 million Defenseman Francis Bouillon, 1.5 million Right wing Jordin Tootoo, 1.35 million Right wing Brandon Yip, 750,000 Forward Jack MacLellan, 692,500 Right wing Brian McGrattan, 600,000 Restricted free agents Defenseman Shea Weber, 7.5 million Left wing Sergei Kostitsyn, 2.5 million Right wing Alex Radulov, 984,200 Center Colin Wilson, 875,000 Goalie Anders Lindback, 737,500 Defenseman Jack Hillen, 650,000
Original Story:
http://www.foxsportstennessee.com/05/...
PLAYERS:
Jack Maclellan
,
Shea Weber
,
Ryan Suter
,
David Poile
,
Hal Gill
,
Paul Gaustad
,
Andrei Kostitsyn
,
Will Weber
,
Anders Lindback
,
Ray Shero
,
Jordan Staal
,
Sidney Crosby
,
Evgeni Malkin
,
Ryan Malone
,
Francis Bouillon
,
Jordin Tootoo
,
Brandon Yip
,
Brian McGrattan
,
Sergei Kostitsyn
,
Colin Wilson
,
Jack Hillen
TEAMS:
Nashville Predators
,
Detroit Red Wings
,
Minnesota Wild
,
Pittsburgh Penguins
,
Tampa Bay Lightning
MORE FROM YARDBARKER
NHL News

Delivered to your inbox

You'll also receive Yardbarker's daily Top 10, featuring the best sports stories from around the web. Customize your newsletter to get articles on your favorite sports and teams. And the best part? It's free!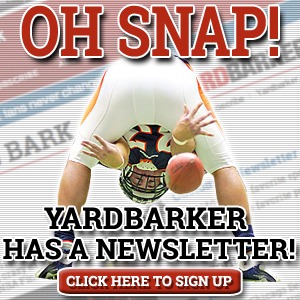 Latest Rumors
Best of Yardbarker

Today's Best Stuff

For Bloggers

Join the Yardbarker Network for more promotion, traffic, and money.

Company Info

Help

What is Yardbarker?

Yardbarker is the largest network of sports blogs and pro athlete blogs on the web. This site is the hub of the Yardbarker Network, where our editors and algorithms curate the best sports content from our network and beyond.