Found April 19, 2012 on Fox Sports Tennessee:
PLAYERS:
Pekka Rinne
,
Hal Gill
,
Ryan Suter
,
Shea Weber
,
Craig Smith
,
Paul Gaustad
,
Brandon Yip
,
Jordin Tootoo
,
Matt Halischuk
,
Colin Wilson
,
Roman Josi
TEAMS:
Detroit Red Wings
,
Nashville Predators
NASHVILLE -- When the Predators host the Detroit Red Wings in Game 5 of their Western Conference Quarterfinal series on Friday, they have a chance to achieve a huge milestone for their franchise. With a 3-1 series lead, a win lets them advance, but more than that, it will allow the Preds -- for this season, at least -- to know that they have surpassed the organization against which they have always had to measure themselves. At practice on Thursday in preparation for the game, the Preds did their best to expunge those thoughts from their heads. Coach Barry Trotz said he thought it was instructive for his team that on Wednesday both NHL teams that held 3-0 series leads, Philadelphia and Los Angeles, both failed to eliminate their opponents. "It gave us a good illustration to talk to the guys about seeing how hard it is," Trotz said of finishing off an opponent. Trotz and some of the Preds also noted that Detroit trailed San Jose three games to none last season in the second round but rallied to force a Game 7, which the Red Wings ultimately lost. In their history, the Preds had lost their first five games when they faced elimination, finally staving it off in Game 5 against Vancouver in the conference semifinal round last year. They lost in Game 6, making them 1-for-6 all time. However, in their one chance to eliminate an opponent -- Game 6 in the first round last year -- they ousted Anaheim. "Last year we had a chance and we closed it out, played a really solid game at home," said goalie Pekka Rinne, who stopped 81 of 84 shots the last two games for a .964 save percentage, "but there's also examples where we didn't a few years back in Chicago (in '10, blowing a late lead in Game 5 with a chance to lead the series 3-2) and also we had our chances against Vancouver last year. Those are all kind of things we have to learn from." Trotz was focused mostly on the nuts and bolts of what Nashville needs to do to win on Friday. Nashville was outshot by more than a 2-to-1 ratio in its two games in Detroit (84-39) and Trotz wants to change that and to spend more time in Detroit's end of the ice. "We tried to do a couple of adjustments," he said. "We have to manage the puck a little better. I think they've done a real good job of that against us.... "I know we can play a lot better in this series. We just have to focus on the game. We focused on ourselves a little bit (in practice on Thursday). I think we got away from that in Detroit." Some of the adjustments could include lineup changes. A big boost could come from defenseman Hal Gill, who practiced fully with the team for the first time in two weeks since suffering a lower-body injury. The Preds acquired Gill in February for their playoff run and he led the team in shorthanded time on ice and blocked shots. He averaged 18:02 with Nashville in the regular season and during the postseason his replacements have averaged about seven minutes per game, putting more pressure on All-Stars Ryan Suter and Shea Weber. "I think I'm progressing and I'm doing all the right things and talking to the trainers and the coaches," said Gill, who said he needed to speak to the trainers after talking to the media. Trotz said the team would know more on Friday morning but said that the steps that Gill took on Thursday were "very important." The Preds also could have rookie forward Craig Smith in the lineup. Smith, who has yet to play in the postseason, practiced on the fourth line with center Paul Gaustad and wing Brandon Yip. Jordin Tootoo and Matt Halischuk have alternated playing on that line in this series but they practiced on a line centered by Colin Wilson, who has yet to play in the postseason. As the Preds evaluate the last two games, they both presented a different set of circumstances. In Game 3, the Preds built two two-goal leads and leaned on their goalie to protect them, electing not to take almost anything resembling an offensive chance in the third period. In Game 4, they had to withstand Detroit's initial onslaught, which they did, but took long doing so. They entered the third period scoreless, but scored first once again, as they have done in each of their victories. Trotz also said the Preds made too many mistakes. "I think on the road sometimes you just want to simplify your game and at times we simplified it too much and at times we simplified it not at all," he said. "We made too many mistakes. We got away with a few too many mistakes in the last two games. Hopefully, we've got it through to everybody to have the right mindset that if you don't clean it up, those are going got come back and haunt you." Trotz's theme lately has been that while his team is motivated, the Red Wings have played desperately. He wants the Preds to be desperate. The players were sounding that theme. "We've got to be desperate, too," said rookie defenseman Roman Josi. "We can't lay up because we have a three-one lead. They're dangerous. They've done it before."
Original Story:
http://www.foxsportstennessee.com/04/...
THE BACKYARD
BEST OF MAXIM
RELATED ARTICLES
According to the the Saginaw Spirit team web site, Josh Shalla has signed a three year entry level contract with the Nashville Predators.Shalla recently completed his final season with the Spirit and is their all time leading goal scorer. He is st to join the Milwaukee Admirals as they open their first round playoff series with the Abbotsford Heat this Friday.Shalla was the Predators...
NASHVILLE Having become the first NHL team to advance beyond the first round of the Stanley Cup Playoffs, the Predators might have to wait and see who their opponent will be in the Western Conference Semifinals. The Predators earned the West's fourth seed and the NHL reseeds after each round. The three other series in the Western Conference all could be over as soon as Sunday...
While the Nashville Predators had an off day after Tuesday's 3-1 win over the Detroit Red Wings, Head Coach Barry Trotz and three players, David Legwand, Kevin Klein, and Gabriel Bourque held a conference call with the media. Here is the complete audio of the call. David Legwand, Kevin Klein, and Gabriel Bourque  Head Coach Barry Trotz  More Later... Buddy Oakes for PredsOnTheGlass
NASHVILLE Entering their Western Conference Quarterfinal series with Detroit a team that they had not beaten in two previous postseason meetings the Nashville Predators were confident, but not cocky. That confidence helped them to prevail, winning the series in five short games punctuated by Friday's 2-1 win at Bridgestone Arena in Game 5. The brevity of the series might...
First off, I need to differentiate that this post is different than our normal post game story. For the first time in four years, I attended a Predators game purely as a "fan" of the game.Thanks to the Nashville Predators and my ticket rep, Rebecca Swan, for accommodating my request to be seated in handicapped chair seating so that I attend what turned out to be one of...
NASHVILLE, Tenn. (AP) -- David Legwand scored 13 seconds into the third period, and the Nashville Predators advanced to the Western Conference semifinals with a 4-1 victory over the Detroit Red Wings on Friday night. The fourth-seeded Predators capped a season in which they finished ahead of their Central Division rival for the first time by beating the Red Wings for the first time...
Alexander Radulov's return to the Nashville Predators in March after a nearly four-year absence generated considerable commentary over whether or not his presence would bolster the Predators offense, as well as questions about his off-season intentions. In the summer of 2008, Radulov bolted for the riches of Russia's Kontinental Hockey League while still owing the Predators...
In front of 17,113 crazy, berserk, gold-clad fans, the Nashville Predators beat the Detroit Red Wings, 2-1. In doing so, they won their first round Stanley Cup Playoff series four games to one and became the first team to advance in this years postseason. Pekka Rinne was stellar, as usual. He collected just 21 saves but was solid when he needed to be, stopping pucks through traffic...
 On Friday night, the Nashville Predators became the first team to advance to round 2 of the 2012 Stanley Cup Playoffs. The Preds beat their division rival Red Wings 2-1 in an elimination Game 5. Detroit native and career Nashville Predator, David Legwand scored the series winner 13 seconds into the final frame. 'Since entering the NHL in 1998 as a member of the Central Division...
With all the stress and disappointment that has been the 2012 playoffs, where the much more talented and experience Detroit Red Wings should be beating the tar out of the Nashville Predators. Happy Hudler decided that what he needed the most was to spend his off day in Nashville having some fun with the Locals.Click the jump to see what crazy adventures await First stop was to...
Maybe this summarizes the series as good as anything else: the Detroit Red Wings and the Nashville Predators chose to take advantage of the two-day break between Game 4 and Game 5 to rest and prepare for an all-important and possible elimination game on Friday, but while the Predators chose to speak to the media and announced that Thursday's practice in Nashville will be open to...
The Detroit Red Wings and Nashville Predators held dueling practices at their respective rinks (albeit with the Predators using their practice facility and the Wings, who face an incredibly steep uphill climb in attempting to force Game 6 and a delay in the commencement of our annuall Nicklas Lidstrom watch), at the same time, on Thursday, and MLive's Ansar Khan reports that the...
NHL News

Delivered to your inbox

You'll also receive Yardbarker's daily Top 10, featuring the best sports stories from around the web. Customize your newsletter to get articles on your favorite sports and teams. And the best part? It's free!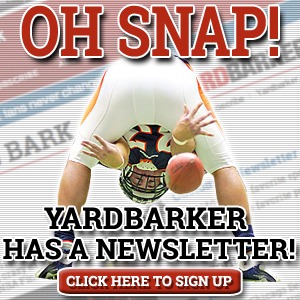 Latest Rumors
The Backyard

Today's Best Stuff

For Bloggers

Join the Yardbarker Network for more promotion, traffic, and money.

Company Info

Help

What is Yardbarker?

Yardbarker is the largest network of sports blogs and pro athlete blogs on the web. This site is the hub of the Yardbarker Network, where our editors and algorithms curate the best sports content from our network and beyond.