The Rangers win in Boston marked the night we've been talking about since the Rangers opened the season with three losses in four games. Following those games, fans were ready to can Torts, trade Gabby and torch everything Glen's built over the last few years. Premature panic compelled Dave to write an article titled, "One game does not make a season. I pleaded with people to have patience and suggested we needed to wait until at least the 12 game mark before we could analyze what kind of team we had. Well, tonight is game 12 and I think we're all ready for an evaluation. Here's some initial thoughts… Key Strengths Rick Nash is better than advertised Never mind the 10 points in 12 games, or the fact he leads all Rangers in offense, what Nash brings to the table goes beyond the score sheet.  He not only draws coverage, opening up space for his linemates, but he also consistently beats the coverage on his own. Gomez used to skate right into blueline traps and cough the puck up over and over again. Nash skates through traps, around them, hell even under them – that assist to Hags the other night was Nashty nasty. I haven't seen a player this dynamic with the puck, since Jagr circa 2006. Rick Nash is the real deal. Our offense finally has some depth/balance Having depth is something we've talked about a lot on this site. Depth means you have balanced lines and balanced lines creates mismatches for opposition checkers. With Stepan and Hagelin coming along offensively, plus the addition of Powe and Miller to the lineup, the Rangers now have a bottom six that can skate, chip in on offense, and most importantly – log important minutes. Torts also employs an aggressive forechecking system, one that requires puck pursuit and playing in the dirty areas of the ice. It is so crucial this type of system has four forward lines that comes at you in waves. Marc Staal is back to his old self Sure Staal came back during last year's Winter Classic, but we all know he didn't come back in the best form. This season we are seeing the Marc Staal of old. He's not just making great defensive plays and clearing the slot, he's also much more confident with the puck and on the rush. The Rangers have built this team from the net out. If our defense can continue to put up points, it makes defending against us that much harder if we can score from anywhere in the OZ. Room for Improvement Defensive depth The past few games Torts has been able to trust everyone in all situations. Stralman proved to be a great add and Gilroy has been better in his own end zone than Bickel and Eminger. With that said, should we lose any of these guys to injury, there really isn't anyone who can step in and log 10+ minutes a night. McIlrath is at least a year away and no one else on the farm is close to ready for The Show. A trade almost seems inevitable. The powerplay The Rangers went deep into the playoffs last season with a subpar powerplay. A year earlier the Bruins won the Cup after being 20th in the league in PP conversion. The Penguins held the same rank in 08-09. The Rangers can succeed with an average PP, but they'll be behind the eight ball if the advantage remains in the basement. I think the PP can be improved, but it will not be a top 10 powerplay until MDZ matures into an elite powerplay quarterback. It doesn't matter who the coach is or what you diagram. If you can't walk the line and distribute/blast from the point, your PP will never be great. Everyone at this level knows what they have to do. Executing is a different story. But look around the league. How many PPs are successful year in and year out? Not many. Every year it changes save a few teams. What do those few teams have in common? Answer – elite PP QBs. In my opinion, it's the final piece to the puzzle. Tweet
Original Story:
http://www.blueseatblogs.com/2013/02/...
MORE FROM YARDBARKER
NHL News

Delivered to your inbox

You'll also receive Yardbarker's daily Top 10, featuring the best sports stories from around the web. Customize your newsletter to get articles on your favorite sports and teams. And the best part? It's free!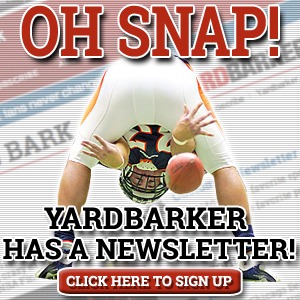 Latest Rumors
Best of Yardbarker

Today's Best Stuff

For Bloggers

Join the Yardbarker Network for more promotion, traffic, and money.

Company Info

Help

What is Yardbarker?

Yardbarker is the largest network of sports blogs and pro athlete blogs on the web. This site is the hub of the Yardbarker Network, where our editors and algorithms curate the best sports content from our network and beyond.