Well this was an interesting game to watch. The Rangers were absolutely dominated in the first 30 minutes of the game, and wound up down 3-0  midway through the second period. The Rangers had some chances during this time frame, but weren't able to bury them. After that, the game was all Rangers, as they quickly made it 3-2, but couldn't get that third goal. They can't win them all, and winning 12 of 15 is still pretty damn good. Offense
The Rangers had trouble getting some offensive flow to the game early on, but were able to find their stride after the first 30 minutes. The 5-on-3 powerplay goal was what the Rangers always do with a two-man advantage: try to get that cross-crease pass. It worked.
Artem Anisimov was a force tonight. He had some solid opportunities early, and then finally buried one after Brandon Prust flicked one into the high slot that found Anisimov's stick. He's been fantastic this year.
When Derek Stepan fed Dan Girardi for the shot from the high slot in the third period, I was wondering why he didn't just grip it and rip it. Why don't people take slap shots anymore?
The Rangers first powerplay was frustrating to watch, but the two-man advantage was a thing of beauty. Good to see the Rangers converting on these this year.
That Anisimov/Stepan/Gaborik line really clicks, doesn't it? That's why line juggling works. You never know what you're going to get, especially when you add a game changer like Richards.
The Del Zotto shot from the point on the third period powerplay was a thing of beauty. It was a hard, low shot from the point that was on net and generated a rebound. Hockey 101 folks. Just before that, he had a great pass to Cally that he wound up missing the net. MDZ took charge and almost tied the game. That's what they need form him.
Why can't the Rangers hit the net?
Did Brandon Dubinsky even play?
Del Zotto needs to hit the net on that shot from the point in the final minute on that powerplay. When it goes wide the puck goes out of the zone.
Defense/Goaltending
The defense had their hands full with Phil Kessel and Joffrey Lupul. Those two are fast and danced around Dan Girardi and Ryan McDonagh all night. But no team will be able to shut down the Leafs completely, and the Rangers didn't play a terrible game defensively.
Michael Del Zotto had a strong game. He made smart plays with and without the puck. It might have been one of his strongest of the season.
That Tim Connolly goal was just bad luck. The puck was in his skates in a bad spot, and Connolly tapped it home. It happens, just bad luck.
In fact, if you look at the three goals for the Leafs, the first was a screen that Hank got a piece of, the second a fluke goal where Sauer couldn't find it in his skates, and the third a powerplay goal.
On the Leafs powerplay goal, Girardi kind of blew his assignment. It was a tough call to make, but he abandoned Lupul in the slot to go after Bozak who had gotten around his man.
Mike Sauer might need a few games off after that hit by Dion Phaneuf in the third. It was a clean hit, but Sauer's helmet popped off and his head hit the glass.
And Del Zotto going hard to the boards trying to get the icing call that wound up being negated by Dave Steckel. Both crashed into the boards.
MDZ stayed on the bench, Sauer did not. Paging Anton Stralman.
Opponent/Officiating
Tyler Bozak made a great play to prevent a Rangers goal in the first period, and then Luke Schenn made a better play to prevent a goal in the third period. Those were game changers.
At some point the Rangers will need to back off the 2-1-2 forecheck on the faster teams, especially the Toronto's, Florida's, and Montreal's of the league. These teams just use their speed and puck movement sills to get around the forecheck. Maybe a 1-2-2 hybrid trap will have a better effect as it can slow down the opposition's transition rush. Or they can just do what they have been doing: wait for the opposition to get tired, which happened to the Leafs and led to the two second period goals and the late Bozak penalty.
The Leafs get torched for the Kessel trade, but you know what? Kessel's been fantastic, and then the Leafs got a good package from those Bruins for Tomas Kaberle. Win/win for both teams I think.
The officiating was consistently inconsistent. What I mean there is that it was consistent in weak calls on both teams, but inconsistent in that some penalties went uncalled, and others were called. Weird game.
This "horizontal stick is a penalty" stuff needs to stop. Not everything is a penalty folks.
Luke Schenn had a great game defensively.
Those Leafs sure can deliver some hits, eh?
Jonas Gustavsson had a great game. His save in the final 30 seconds sealed it.
Original Story:
http://www.blueseatblogs.com/2011/12/...
PLAYERS:
Artem Anisimov
,
Brandon Prust
,
Derek Stepan
,
Dan Girardi
,
Brandon Dubinsky
,
Phil Kessel
,
Joffrey Lupul
,
Ryan McDonagh
,
Tim Connolly
,
Dion Phaneuf
,
Anton Stralman
,
Tyler Bozak
,
Luke Schenn
,
Tomas Kaberle
,
Jonas Gustavsson
,
Michael Del Zotto
TEAMS:
New York Rangers
,
Toronto Maple Leafs
,
Carolina Hurricanes
MORE FROM YARDBARKER
NHL News

Delivered to your inbox

You'll also receive Yardbarker's daily Top 10, featuring the best sports stories from around the web. Customize your newsletter to get articles on your favorite sports and teams. And the best part? It's free!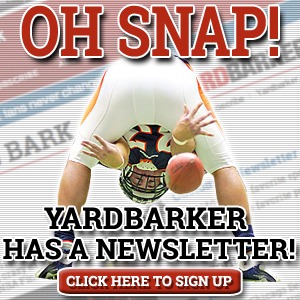 Latest Rumors
Best of Yardbarker

Today's Best Stuff

For Bloggers

Join the Yardbarker Network for more promotion, traffic, and money.

Company Info

Help

What is Yardbarker?

Yardbarker is the largest network of sports blogs and pro athlete blogs on the web. This site is the hub of the Yardbarker Network, where our editors and algorithms curate the best sports content from our network and beyond.