Found February 02, 2012 on NorthWest Sports Beat:
Gettin it off my chest! This week, things that bother me about the Canucks and the NHL. Keith Ballard Not a fan. At all. He has seven points (sixth among defencemen on the team), 57 PIM (third on the team), +1 (middle of the team) and two danger hip checks per game (leading team. by a lot). He contributes NOTHING, and every game could potentially be another bad moment when cripples a player and gives the Canucks a bad name.
His hip checks are EXACTLY the kind that Marchand used on Salo, and we know how much Vancouver fans liked that. Time to end the double standard.
Plus, his contract is fat so the sooner we dump him the sooner we have space. Give him away for a second rounder and then trade someone else and fill the space with a decent defenceman. The All Star Weekend I'm sure you've already read a thousand rants about why the All-Star break sucks. Well get ready to read another one, because that's how bad it is. THERE IS NO REASON FOR THIS WEEKEND AT ALL. First of all, we have the draft. It's a clever idea, but its fallen flat on its face. Why? Because no one actually cares, least of all the players. They don't seem particularly offended if they're late picks, if they get passed on for rival players, or if their teamates end up playing against them. It's all in fun for them. The worst part of the draft is the constant analysis that goes into it. We need to make the NHL All Star Game matter again. There is roughly 248 hours of discussion around each pick, with analysts and talking heads pretending that somehow the players acutally put thought into this, instead of just picking their buddies and joking around like a bunch of guys in a Saturday night beer league. T he most exciting moment of the weekend? Kane's clever goal in the shootout contest. And I hate Patrick Kane so that's enough of that. We need to make this weekend matter somehow. I really like baseballs idea where the winner of the All Star game gets home field advantage in the World Series. Why doesn't hockey try this approach? Or just let the players take the week off and practice with their team rather than go through the motions with all of their usual opponents? CHANGE SOMETHING! The continuing Sidney Crosby Saga Actually, I don't hate this. It brings a lot of awareness to the fact the hockey needs to change its system to prevent its star players from suffering career altering injuries. I'm actually just angry because I'm reminded that I'm missing Crosby playing and doing things on the ice that no other player can.
I miss watching him make INSANE passes through four pairs of skates, for faking out goalies so badly their eyes go different directions, and for being a poster boy for how athletic and incredible hockey is.
Why would we sacrifice that? Oh wait. Cause hockey is full of goons and stupid rules that allow players to cripple each other. In the interest of my blood pressure, lets move on. CLICK HERE TO CHECK OUT THE CANUCKS BLOG IN THE CLUBHOUSE TODAY! © Riley Trottier for North West Sports Beat, 2012. | Permalink | No comment | Follow NWSB on Twitter or join US on Facebook for real-time updates OR... | Share This on Twitter | Share NWSportsBeat.com on Facebook Post tags: 2012 NHL All Star Game, all star game, Canucks, Canucks blogs, Canucks headlines, Canucks hockey blog, Canucks news, Canucks Previews, Canucks Rant, Canucks Rants, Canucks Rumors, Canucks schedule, Canucks Stats, Hockey Rants, Keith Ballard, Mike Gillis, NHL, NHL All-Stars, NHL Hockey blog, NHL Hockey Rant, NHL News, NHL Rant, Patrick Kane, Sidney Crosby, Vancouver Rant
Original Story:
http://www.nwsportsbeat.com/canucks/r...
THE BACKYARD
BEST OF MAXIM
RELATED ARTICLES
Cody Hodgson was one of 12 rookies to take part in the NHL's all-star event last weekend. It is a fitting tribute to a player who has overcome a lot of obstacles in his young career to become a solid third-line center for the Vancouver Canucks. He also has provided quality ice time on the second power-play unit for one of the league's best teams. "I am happy to be...
The Canucks lost another game in the shootout on Thursday night, losing the game 4-3 to the Detroit Red Wings. While they didn't deserve to win the game based on their play in regulation time and overtime, the shootout is a different animal. It usually has very little to do with the run of play. They lost the shootout because Detroit is a much better shootout team than the Canucks...
Seriously…Shootouts The Detroit Red Wings rode their patented combination of speed and skill to overcome Ryan Kesler and the Vancouver Canucks in a 4-3 shootout victory Thursday at Rogers Arena. Kesler and the Canucks proved they can play with the best the Western Conference has to offer, but were unable to maintain an up-tempo style of play for a full sixty minutes against the...
Canucks News Coming to you one day late, you're probably hankering for a pick me up. Wednesday was likely horrible for you as you struggled to get by without your Canucks Morning Java. Well fear not, we are making it up to you with a special Thursday edition. It's not quite as fantastico, but hopefully it will give you some sort of kick. What Are The NWSB Staff Sayin? The Canucks...
How bout shooting? In a rare feat, a game between the Detroit Red Wings and the Vancouver Canucks turned out to be boring. The Red Wings played like Rogers Arena was their home rink while the Canucks couldn't shake off the rust and the bad habits they carried over from January. Detroit carried the play in this game and frankly the Canucks were lucky to escape with a point. It...
The top two seeds in the Western Conference will collide tonight in British Columbia, as the Vancouver Canucks welcome the Detroit Red Wings for a battle at Rogers Arena.
(source feed provided no summary content for this entry)
The last time the Red Wings played here at Rogers Arena, they lost, 4-2, to the Canucks, and Ryan Kesler lost his temper after a big hit by Wings defenseman Niklas Kronwall.
The last time he faced Roberto Luongo in a shootout, Jiri Hudler scored on a slap shot. Hudler thought about going with what had worked once, but opted instead for a softer shot. That worked, too.
NHL News

Delivered to your inbox

You'll also receive Yardbarker's daily Top 10, featuring the best sports stories from around the web. Customize your newsletter to get articles on your favorite sports and teams. And the best part? It's free!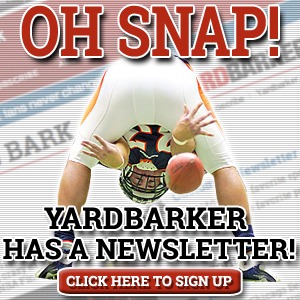 Latest Rumors
Best of Yardbarker

Today's Best Stuff

For Bloggers

Join the Yardbarker Network for more promotion, traffic, and money.

Company Info

Help

What is Yardbarker?

Yardbarker is the largest network of sports blogs and pro athlete blogs on the web. This site is the hub of the Yardbarker Network, where our editors and algorithms curate the best sports content from our network and beyond.