In part 1 of this series, Dave reviewed some of his predictions for the 2011-12 season. Today it is my turn to call myself out on what I got wrong and what predictions actually panned out. While I won't grade every single forecast I've made over the past year or so, there are a few points worth analyzing in retrospect. First, I'll start with a few that blew up in my face. Dan Girardi: Following the 2010-2011 season, I called him a jack of all trades, master of none. I said he was a solid player, but just not elite. I also thought he could be moved for a top scorer. Um wrong, wrong and wrong again. With Staal out for most of last season – and not playing at 100% thereafter – Dan Girardi stepped up in a major way. He was one of the best defensive defensemen in the league and even chipped in almost 30 points on offense. It is not easy to get up ice and make plays after throwing hits and blocking shots the way he does. This is just one of those prophecies that I am happy I got wrong. Dale Tallon, GM of the Florida Panthers: I nominated him for my annual Worst GMs in hockey award. During the summer of 2011, Tallon handed out immovable contracts to Fleischmann and Jovanovski, then he traded important picks for underachievers like Brian Campbell and Kris Versteeg. While the long-term implications of these moves can still be put into question, the short-term gains were unarguable. The team succeeded. They got to the playoffs and they put asses in the seats. That's what this business is all about. If they continue to perform and put resources into key personnel, hopefully it will defy the tired stigma that "hockey can't succeed in warm climates." Jaromir Jagr: When Jagr announced his desire to return to the NHL, I was quick to be dismissive about his potential production. I thought he'd be too old and too slow to handle the grind and uptempo play of the present day NHL. Of course, Jagr then went on to put up 54 points in 73 games. While I don't think Jagr would have fit into John Tortorella's template of the Rangers, I was wrong to question his fit in the NHL. Hopefully this lockout ends soon and we can all catch one last glimpse of JJ finessing his way down North American ice. I wouldn't be a true blogger if I didn't toot my own horn, so here are a few predictions that did pan out. Some of these may not seem like stretches now, but at the time they were either under-reported or hotly contested. John Tortorella: When the Rangers struggled out of the gate last season, the vast majority of Rangers fans were prematurely calling for John Tortorella's head. There were "Send Torts to the Whale" signs being waved at the Garden, many didn't understand his line juggling and as always, so-called "hockey experts" spread miscommunication about how his hockey system actually worked. I defended Tortorella's decisions in more posts than I can link. Some of my posts defending JT tried to shed light on the x's and o's of his decisions as a coach, some tried to explain his methods as an enemy of the media, while others tried to explain Torts the man. Towards the end of last season we launched a poll about Torts and thousands of our readers gave him a 90% approval rating, which was up from 40% during the fall of 2011. Ryan McDonagh: Following the 2010-2011 season, I said Ryan McDonagh's offense was underrated and to expect increased offensive production, despite at the time being mostly being utilized as a defensive defensemen. The notion of McDonagh taking a step forward offensively wasn't a polarizing idea, but it certainly wasn't a prediction being talked about on other websites either. What impressed me about Ryan's potential was his ability to penetrate neutral zone traps with his skating and his precision passing. This wasn't leading to more points on the scoreboard at the time, but as we say often here, not everything can be measured in stats. Artem Anisimov and Brandon Dubinsky: I warned fans as far back as the 2009-10 season Artem Anisimov and Brandon Dubinsky could eventually be traded for a premiere player. As time went on, a lot of people sensed that Arty and Dubi could eventually be moved. However, at the time the idea of trading those guys didn't sit well with a lot of people, since both guys were popular Rangers. Still, Arty wasn't really a great fit for this system, despite showing flashes of brilliance – especially that toe-drag move – and Dubi ended up being a very streaky player. In the end, it probably wasn't that surprising to see them moved, but I will always appreciate what they brought to Broadway and I respect those who were sad to see them go. Tweet
Original Story:
http://www.blueseatblogs.com/2012/12/...
MORE FROM YARDBARKER
NHL News

Delivered to your inbox

You'll also receive Yardbarker's daily Top 10, featuring the best sports stories from around the web. Customize your newsletter to get articles on your favorite sports and teams. And the best part? It's free!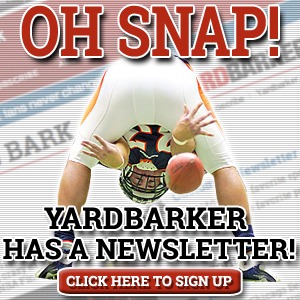 Latest Rumors
Best of Yardbarker

Today's Best Stuff

For Bloggers

Join the Yardbarker Network for more promotion, traffic, and money.

Company Info

Help

What is Yardbarker?

Yardbarker is the largest network of sports blogs and pro athlete blogs on the web. This site is the hub of the Yardbarker Network, where our editors and algorithms curate the best sports content from our network and beyond.