Found November 16, 2011 on Fox Sports Arizona:
Actor Jack Palance once uttered the line: "Confidence is very sexy." Palance was anything but sexy. I checked with my wife and my mom on this, which makes you wonder where Im going with this thread. I wont string you along. Coyotes goalie Mike Smith is sexy on the local airwaves and media websites these days. Why? You could say Im playing with a lot of confidence, Smith said Wednesday in the midst of the Coyotes brutal five-game road trip in which Smith has allowed just two goals in two wins. Now youre thinking: Wow, what a weak thread, but consider how so-not-sexy Ilya Bryzgalov is in Philadelphia, which is where the Coyotes are right now as they prepare for a Thursday evening game against the Flyers. Now weve tied it all together. Bryzgalov has played better of late, allowing nine goals on his last 148 shots over five games for a .939 save percentage and a 1.80 goals against average. But a quick comparison of the two goalies season stats offers affirmation for general manager Don Maloneys decision to trade Bryzgalovs rights this summer, rather than give him a nine-year, 51 million contract as the Flyers did. Bryzgalov ranks 31st in save percentage at .899, while his goals against average is more than half a goal higher than Smiths (2.78 to 2.19). Smith, who will make a total of 4 million over the next two seasons, is tied for fifth in NHL save percentage (.933) among goalies who have played at least half their teams games. Thats the best stat available to judge a goalies effectiveness, unless you break into coach Dave Tippetts vault of secret stats but then hed have to kill you. Shocking? Not if you were paying attention. The style Dave coaches allows goalies a chance to succeed, Smith said. The Flyers system? The jury is still out, given Bryzgalovs hot stretch. But it was just three weeks ago that he relieved struggling goalie Sergei Bobrovsky against the Winnipeg Jets in a modified version of Russian Roulette. Bryzgalov allowed four goals on 10 shots in that 9-8 loss -- one night after allowing five on 28 in a loss to Montreal. This led to Bryzgalovs infamous post-game comments which we cant help re-running. "I have zero confidence in myself right now," Bryzgalov said. "If you throw (a) ball instead of the puck, Im not going to stop it. I'm terrible. I want to apologize to the fans and my teammates. I don't know what's going on. I'm lost in the woods right now. Aside from the solid gold quotes it provided reporters that night, it was a shocking admission from a guy who teammates rely on to play with confidence. Imagine the Flyers reaction when they heard their beleaguered goalie bearing his tortured soul. On the flip side, all you need to do is watch the Coyotes -- 7-1-2 in their last 10 games - to understand the impact a confident goalie has on a team. The goalie is the one guy whose confidence can run right through the group, Tippett said. We talk about that trust factor, and hes earned the trust of the team in front of him. As we have stated in this space from the moment Smith arrived, he benefits -- just as Bryzgalov did -- from Tippetts demanding defensive approach which seeks to limit opponents quality chances to the perimeter. But Smith has also benefitted from the patient, calm approach of goalie coach Sean Burke. Burke, a terrific goalie in his day, learned the coaching trade from former Coyotes goalie coach Benoit Allaire, now the mastermind behind New York Rangers All-Star Henrik Lunqvist, who is tied for fifth in save percentage (.933) and is eighth in goals against average (2.13). I dont want to downplay goalie coaching because I do think its very important, but Im not doing anything earth-shattering here, Burke said. It really just goes back to what felt right what sort of environment I could be successful in and then trying to re-create that. Burkes fundamental style an economy of motion while playing deeper in the crease is already apparent in Smiths game this year. But Smith gushes more about the calming influence Burke has on his day-to-day approach because Burke, as anyone whos been around him knows, is a laid-back, easy-to-talk-to guy. Couple that with the obvious confidence Tippett had in Smith to lobby for his signing this summer and youve got the successful marriage that has played out through the seasons first 16 games. Knock on wood, Smith said. Its great to be in this kind of situation and it feels great, but I dont want to get too wrapped up in all of that. I know it can change at any time. Just ask Bryzgalov.
Original Story:
http://www.foxsportsarizona.com/11/16...
THE BACKYARD
BEST OF MAXIM
RELATED ARTICLES
Just off the bat I want to apologize for not doing anything on the 3-0 victory over the Sharks, I had some personal stuff I had to do so I missed what appeared to be a great game by the Coyotes and Mike Smith. I don't like to cover things I haven't seen or don't have a lot of intel on. Growing up in Mississauga, Ontario I was gradually introduced to my love of hockey...
A visit to the Air Canada Centre has been a fruitful one over the past several seasons for the Phoenix Coyotes. Their string of success in Ontario's capital continued on Tuesday as the Desert Dogs picked up their sixth-straight win in Toronto with a 3-2 shootout victory over the Maple Leafs. The victory also gave Phoenix points in nine of their last ten games played. The...
If I had a dollar for every Canadian media report thats surfaced the past three seasons regarding the sale of the Coyotes, I would have bought the team by now. This is not to disparage my cohorts north of the border not all of them, anyway but when you deal primarily in unnamed sources, rumor and innuendo, what you get is suspect journalism. The latest report surfaced today in...
Patrick O'Sullivan and Radim Vrbata scored shootout goals, and the Phoenix Coyotes overcame Toronto's furious rally to beat the Maple Leafs 3-2 on Tuesday night.
Having suffered three straight losses at home, the Toronto Maple Leafs look to get back on track at the Air Canada Centre on Tuesday as they host the Phoenix Coyotes. This is the only meeting between the two clubs this season. Toronto has struggled against Phoenix, losing five-straight dating back to 2003. The most recent loss was a 5-1 defeat in Phoenix last season. The Coyotes...
PREVIEW 7:15 AM EST After taking 5 of 6 points on their three-game southern road trip, the Flyers (10-4-3) briefly return home tonight to take on the pesky Phoenix Coyotes (9-4-3, 5-1-1 on the road). The game starts at 7 PM EST and will be broadcast locally on CSN Philadelphia. The game marks the first of two meetings between the clubs this season. The Flyers have lost their...
The Phoenix Coyotes weren't able to throw a big-money deal at Ilya Bryzgalov during the offseason, but the Philadelphia Flyers were happy to oblige. It seems the trade which sent him from the Coyotes to the Flyers is working out well for both parties. They're two of the NHL's hottest clubs going into their matchup in Philadelphia on Thursday night, when Bryzgalov will...
Yes dear readers... It is really me. I know, you thought I had dropped off the face of the plant but alas, I have not. Life has just been so busy... I haven't had a moment to breathe it seems. Also, I haven't been to many hockey games this year nor been able to see them on tv due to myschedule and the fact most of them have not been on the channels I get. I hae been...
Patrick O'Sullivan and Radim Vrbata scored shootout goals, and the Coyotes overcame Toronto's furious rally to beat the Maple Leafs 3-2.
5 p.m.: The Coyotes travel to Philadelphia to face former goalie Ilya Bryzgalov and the Flyers.
The Toronto Maple Leafs will try to avoid their fourth loss in five games when they welcome the Phoenix Coyotes for tonight's battle at Air Canada Centre.
Ilya Bryzgalov was one of the main reasons Phoenix made the playoffs in each of the past two seasons. Tonight, the Coyotes will be trying to score against their former No. 1 goaltender, as they visit Bryzgalov's Philadelphia Flyers for a battle at Wells Fargo Center.
NHL News

Delivered to your inbox

You'll also receive Yardbarker's daily Top 10, featuring the best sports stories from around the web. Customize your newsletter to get articles on your favorite sports and teams. And the best part? It's free!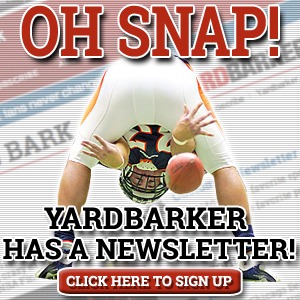 Latest Rumors
The Backyard

Today's Best Stuff

For Bloggers

Join the Yardbarker Network for more promotion, traffic, and money.

Company Info

Help

What is Yardbarker?

Yardbarker is the largest network of sports blogs and pro athlete blogs on the web. This site is the hub of the Yardbarker Network, where our editors and algorithms curate the best sports content from our network and beyond.