The Stretch Run
It's only 3-ish weeks until the playoffs start and the Canucks chances for winning the Cup are _________.
You fill in the blank.
Not that you will be up at 5am on a Sunday to read this right away but if at some point in your day you get around to going through the list, I sincerely hope you enjoy it.
Peruse through some of the best; and worst Canucks related articles on the entire world wide web.
Ready; set; GO!
What are the ABOMINABLY SEXY NWSB staff saying?
If you'd like to find out what we're wearing…I mean saying about all things Vancouver Canucks, click right HERE!
What are the LOCAL guys saying?
Post-Game
 Province Sports: Canucks Strike in Overtime Against Colorado – Just when it looked like the slump may resume, the Canucks flipped the proverbial switch and took it in overtime. By Jim Jamieson
Vancouver Sun: Higgins Leads Rally Over Avs to Win 3-2 – The revolving 2nd/3rd liner had 2 goals including the OT winner. By Brad Ziemer
Pre-Game
Province Sports: Captain Henrik Sedin Calls for Tougher In-Game Penalties on Hard Hits - After seeing his twin brother Daniel Sedin go down and out with a concussion, he wants to see harsher punishments in-game in addition to suspensions by Brendan Shanahan. By Jim Jamieson
Vancouver Sun: Henrik Sedin says Players Need to Show More Respect for Each Other – This all coming after his brother Daniel was sidelined this week by a vicious and cheap head shot from Blackhawks' Duncan Keith. By Brad Ziemer
Province Sports: Outdoor Canucks Playoff Parties Likely Cancelled - Following last June's Stanley Cup riots, the risk is just too much to bare this time around. By Kent Spencer
Pass it to Bulis: The Canucks Clinch the NW Division- Due to tiebreakers and crazy rules, the Canucks have clinched the Divisional title for the 4th year running…or skating. By Daniel Wagner
The Birthing Whale says, "How ya like me now?"
Province Sports: Duncan Keith Suspended 5 Games – Brendan Shanahan laid down the verdict on Friday. Who will return first? Daniel or Duncan? Posted by Province Sports Staff
Pass it to Bulis: Teammates give Mason Raymond Parenting Advice – Mase recently had his first child so his buddies gave him some tips. By Harrison Mooney
Nucks Misconduct: Shanabanned for 5 games – Duncan Keith was suspended 5 games for his hit on Daniel Sedin. By Yankee Canuck
Nucks Ice Man: Gillis' "Turn the Other Cheek" Mantra Not Working - What should Gillis do? He ranted to the media last year so maybe that's the route he should take again given the post-rant success. By Larry Johnson
Canucks Hockey Blog: Keith Suspension a Hollow Victory – Does Keith getting 5 games really benefit the Canucks in any way? By J.J. Guerrero
What are the NATIONAL guys saying?
The Globe and Mail: Buzzkill for the Canucks' Next Shot at Cup – With last year's riot int he rear view mirrors, Vancouver wants to assure people that without Stanley Cup viewing areas downtown, this is not a no-fun city. By Stephen Quinn
The National Post: Shanahan Passes Test with Keith Ruling – I don't know what this guy is talking about because I think most Vancouverites would disagree with him, including myself. By Michael Traikos
What are the ENEMIES saying?
Chicago Tribune: Time for Defense to Show its Mettle – Duncan Keith looks to make the best of his 5 game suspension. By Chris Kuc
Denver Post: Avs' Duchene Looks Ahead After Benching – The young man and soon to be superstar only played 7 minutes against Phoenix earlier this week and he looks to respond by leading his team into the post-season. By Mike Chambers
LA Times: Kings' 6 Game Win Streak Comes to an End Against Bruins – Pressing for a playoff spot and the Pacific Division title, the Kings dropped one to the reigning champs. By Associated Press
The Morning Java will be posted regularly Wednesday and Saturday mornings (with some exceptions) so check us out then to find some of the best local and national Canucks material on the web!
CLICK HERE TO CHECK OUT THE VANCOUVER CANUCKS CLUBHOUSE TODAY ON NWSB!
© Vancan19 for North West Sports Beat, 2012. | Permalink | No comment |
Follow NWSB on Twitter or join US on Facebook for real-time updates OR... | Share This on Twitter | Share NWSportsBeat.com on Facebook
Post tags: Canucks, Canucks Army, Canucks Blog, canucks corner, Canucks gossip, Canucks hockey blog, canucks morning java, Canucks news online, chicago tribune, Chris Higgins, Daniel Sedin, denver post, Duncan Keith, Headlines, headtothenet, hockey blogs, iain macintyre, LA Times, links, Mason Raymond, morning java, national post, NHL, NorthWest Sports Beat, nucks ice man, Nucks Misconduct, pass it to buils, Pass It To Bulis, province sports, Rumors, star-telegram, sunday links, the globe and mail, the national post, The Province, The Vancouver Sun, Trade Deadline, Vancouver Canucks, vancouver province, Vancouver Sun
Original Story:
http://www.nwsportsbeat.com/canucks/s...
MORE FROM YARDBARKER
NHL News

Delivered to your inbox

You'll also receive Yardbarker's daily Top 10, featuring the best sports stories from around the web. Customize your newsletter to get articles on your favorite sports and teams. And the best part? It's free!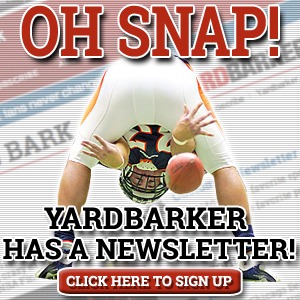 Latest Rumors
Best of Yardbarker

Today's Best Stuff

For Bloggers

Join the Yardbarker Network for more promotion, traffic, and money.

Company Info

Help

What is Yardbarker?

Yardbarker is the largest network of sports blogs and pro athlete blogs on the web. This site is the hub of the Yardbarker Network, where our editors and algorithms curate the best sports content from our network and beyond.