Of the three potential first round match-ups, the Senators were the last team I wanted to draw in the opening round. I know on paper the Senators probably look less scary than the Capitals, but from a systems/coaching standpoint, I think the Rangers are going to have their hands full and part of that is because of their ability to execute a well balanced hybrid trap system.
Side note:  In case you missed my recent post about the modernization of neutral zone trapping, the term hybrid trap simply means that teams will plug up the neutral zone at certain times in the game (such as when they have the lead or at the end of a period) and forecheck aggressively at other times. What separates one hybrid team from another is how often they use the trap during even strength play.
Senators Forecheck:
Paul Maclean has his Senators playing an aggressive variation of this style of play and it has given the Rangers fits at various points during the season. The Senators are one of those teams that do a terrific job of balancing aggressive forechecking and neutral zone schemes.
Point in case, below is a snapshot of the Senators defending against a Flyers rush. Count how many guys are in contain mode. That is a 1-1-3 trap executed to protect the lead.
In this image below the Senators are down in the third against the Canes. Here they have all three forwards aggressively pursuing the puck down low and a fourth skater (a defensemen) who comes streaking into the slot for the putaway.
Of course even strength forechecking is just one aspect of a hockey system and it is a tactic only utilized when teams do not have the puck. What the Senators do with the puck is what further separates themselves from the pack…and could cause the Rangers some trouble.
Senators Offensive Strategy:
Like most hybrid teams, the Senators are excellent at counter punching. Their ability to create and convert turnovers into goals elevates them from other teams in the Eastern Conference. Whether it's odd-man rushes or even man rushes, this team is scary good at making you pay for your mistakes.
Obviously Daniel Alfredsson and Jason Spezza are among the league's elite, but a lot of Ottawa's transitional offense is generated thanks to the supreme mobility of their defensemen. Erik Karlsson, Sergei Gonchar and Kyle Turris can lead the rush, make outlet passes, and act as an additional forechecker when the situation calls for it. Many trapping teams typically don't want their defensemen joining the rush, preferring they stay back and act as safety valves. Maclean, like John Tortorella, throws that philosophy out the window.
Senators Defensive Zone Strategy:
Like most of the league, the Senators generally collapse into their own zone to protect the slot and eliminate high quality scoring chances. While they don't seem to block as many shots as the Rangers (they still put up over a thousand blocks), positionally speaking they're similar.
With that said, anyone who has watched the Rangers zone offense this season knows that the best way to disrupt their flow is to challenge our blueliners. It will be interesting to see if Maclean adjusts his defensive zone coverage to be more aggressive or just leaves it as is.
So that's Ottawa's scouting report in a nutshell. Later this week Justin, our resident goalie expert, is going to breakdown Ben Bishop's goaltending. Dave is also going to talk more specifically about Ottawa's players and the importance of how/who we match up with them. Stay tuned…
Original Story:
http://www.blueseatblogs.com/2012/04/...
MORE FROM YARDBARKER
NHL News

Delivered to your inbox

You'll also receive Yardbarker's daily Top 10, featuring the best sports stories from around the web. Customize your newsletter to get articles on your favorite sports and teams. And the best part? It's free!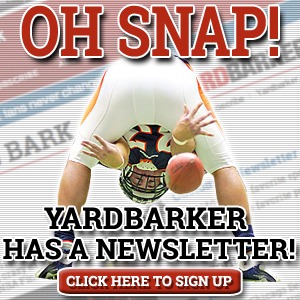 Latest Rumors
Best of Yardbarker

Today's Best Stuff

For Bloggers

Join the Yardbarker Network for more promotion, traffic, and money.

Company Info

Help

What is Yardbarker?

Yardbarker is the largest network of sports blogs and pro athlete blogs on the web. This site is the hub of the Yardbarker Network, where our editors and algorithms curate the best sports content from our network and beyond.