Found February 08, 2012 on Couch Tarts:
As many of you know from this posting, I try my best to stay sane, coherent, and as creep free as possible when spotting players in the wild. I started my working life in Hollywood, and have literally rubbed elbows with some big names, all of whom I might have been somewhat excited by, but was able to keep a cool, mostly professional demeanor around. Not so with hockey players.
This Saturday the ladies of my departments and I were having a much needed day out to do girly crap like get our nails done, eat salads and generally sound like a herd of squawking hens, busily discussing things no one else cares about, when we happened into Pluto's in Santana Row. This was my first venture into this fine establishment, and as I stood, confounded by all the lines and lights and new fangled ways of ordering things, my eyes happened upon a young man in a Giants cap who looked startlingly familiar.
I paused, in the middle of the room, the most convient spot, and stared at this fellow who was trying to pay for his lunch amidst the chaos that was Pluto's main vestibule. He was with an older fellow, his father, I assumed. They managed to free themselves from the paying line while I stood around waiting to order a sandwich.
Remember when I said I try not to be creepy? Staring at someone while they wait for their food, and then eat it, isn't creepy. It's downright crazy. But there I was, doing just that. In my defense I was trying to figure out if I really was staring at a Shark, or just a guy who LOOKED like a Shark. I made my decision, paid for my meal and scuttled back to our table where I excitedly announced "JASON DEMERS IS HERE!"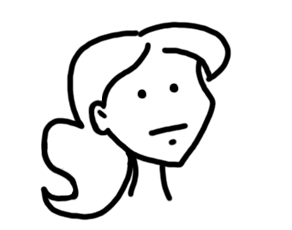 the blank stare of sadness
"He plays for the Sharks."
A ray of understanding dawns on all faces. Even if my friends aren't aware of who Demers is, they're aware that I like the Sharks. That's all they need to know.
I spend the next few moments surreptitiously stealing glances (staring really intently more like it) at Demer's and his father as they much away on healthy greens, trying to decide if I have the nerve to break my cardinal rule. Suddenly, I stop myself. "WTF is wrong with you, Gray," I ask, silently of course. "Here's Demers, a normal guy, out with his dad, trying to enjoy lunch and you are making the world's best attempt to bore a hole through the poor man's head with your eyes. He just another person! By the way, your sandwich is ready."
I sprint up to the counter, only to find a lack of sandwich and more time to spend pondering the shape of Demer's head. This, I think to myself, is ridiculous. I a NOT that fan. No. No way. Nu uh I would never...
Suddenly, sandwich in hand, I am standing next to Demers. "Hi!" I say, "I am sorry to interrupt your lunch but can I ask you an odd question?" Demers looks at me warily while his dad gives me the "you better not be crazy, lady" eye. "Do...do you play for the Sharks?"
Demers nods, and then, before the little voice in the back of my head can finish telling me not to say his name JUST IN CASE I am wrong and it's not Demers he says, "Hi. I'm Jason." We shake hands. At this point I lose all semblance of thought a blurt out something about how I thought it was him because I knew he was out on the IR (great move, gray) and the Dad's were in town, hi Mr. Demers and oh hey haveagreseasonokagreatseasonyeahseasongreatok bye."
Composure, I am most assuredly not in you.
Poor Demers sat their looking perplexed, (I'm sure he thought I was going to ask for a picture and not ramble incoherently in his general direction before flitting off like a nutter to the back of the restaurant to hide and eat my food), but politely said thanks and went back to his meal.
Have a great season?
REALLY BRAIN THAT IS THE BEST YOU CAN COME UP WITH?!
It's midway through the season for hockey god's sake. Damn, way to look like a HUGE idiot. I actually know **** about the sport and all I can come up with to say is "have a great season?" You fail me, grey matter. I thought you were better than that.
I couldn't even pick up my damn sandwich once I sat down. I was shaking. Adrenaline, my friend says. She's a hockey fan too, so she gets it, but I am simultaneously disgusted with myself for being SO EXCITED to meet a player while he's just out being a normal guy, and proud for having the guts to do what I didn't do with Clowe. I am also very embarrassed. I am out with friends from work, and honestly, I'm not sure even Mina has seen me fan girl that hard. How embarrassing. I'm not supposed to be THAT GIRL, you know? I'm that level headed chick who doesn't piss her pants over famous people being around because, eh, you know, they're people too. Nope, not when it comes to hockey players. All of that. Gone.
Hockey gods help me. I am totally digging running into players, and I do want to meet them, but seriously, don't make me that girl.
Please?
(and to Demers, thanks for being so nice. Sorry I was nuts. I was just excited to see a player from my favorite team out and about)
Original Story:
http://www.couchtarts.com/2012-articl...
THE BACKYARD
BEST OF MAXIM
RELATED ARTICLES
Tonight the Flames will play their 3rd meeting of the season against the San Jose Sharks in San Jose. The first two meetings between the teams were hard-fought games in which the Flames received high praise for playing the "type of system they need to play in order to win" but the unfortunate truth is that both games resulted in losses although the Flames were able to earn...
Former San Jose Sharks captain Owen Nolan is expected to announce his retirement from the NHL on Tuesday.The San Jose Sharks have called a press conference for 5:30 p.m. ET.The 40-year-old played for the Sharks from 1995 to 2003 and served as captain for five seasons.Nolan collected 422 career goals and 1,200 career points in 20 NHL seasons. He hasn't played in the league since...
Olli Jokinen capitalized on a turnover by Colin White to break a third-period tie with his third goal of the game, and the Calgary Flames beat the San Jose Sharks 4-3 Wednesday night. Jokinen also assisted on Jarome Iginla's second-period goal to help Miikka Kiprusoff earn his 300th NHL win and end San Jose's five-game winning streak in the series. Logan Couture, Joe Pavelski...
Olli Jokinen capitalized on a turnover by Colin White to break a third-period tie with his third goal of the game, and the Calgary Flames beat the San Jose Sharks 4-3 Wednesday night. Jokinen also assisted on Jarome Iginla's second-period goal to help Miikka Kiprusoff earn his 300th NHL win and end San Jose's five-game winning streak in the series. Logan Couture, Joe Pavelski...
Three days before his 40th birthday, Owen Nolan formally hung up his skates Wednesday afternoon, retiring with the San Jose Sharks organization where he made his biggest impact in the NHL.
Goals have been at a premium in the season's first two meetings between the San Jose Sharks and Calgary Flames. The games could have gone either way, but Antti Niemi outperformed Miikka Kiprusoff in each - something that has regularly been the case. The Sharks look to beat the Flames for a sixth straight time when they meet Wednesday night at HP Pavilion. These teams played...
G.M. Doug Wilson won't say, but injury to Marty Havlat could factor into team's needs
Owen Nolan, who hasn't played in the NHL since the 2009-10 season, announced his retirement Tuesday at the San Jose Sharks' home rink.
Staring at a two-week long road trip, the San Jose Sharks would love to pick up four big points before leaving the friendly confines of HP Pavilion.
Sharks News

Delivered to your inbox

You'll also receive Yardbarker's daily Top 10, featuring the best sports stories from around the web. Customize your newsletter to get articles on your favorite sports and teams. And the best part? It's free!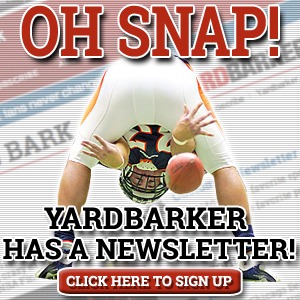 Latest Rumors
The Backyard

Today's Best Stuff

For Bloggers

Join the Yardbarker Network for more promotion, traffic, and money.

Company Info

Help

What is Yardbarker?

Yardbarker is the largest network of sports blogs and pro athlete blogs on the web. This site is the hub of the Yardbarker Network, where our editors and algorithms curate the best sports content from our network and beyond.