There will never be another Jaromir Jagr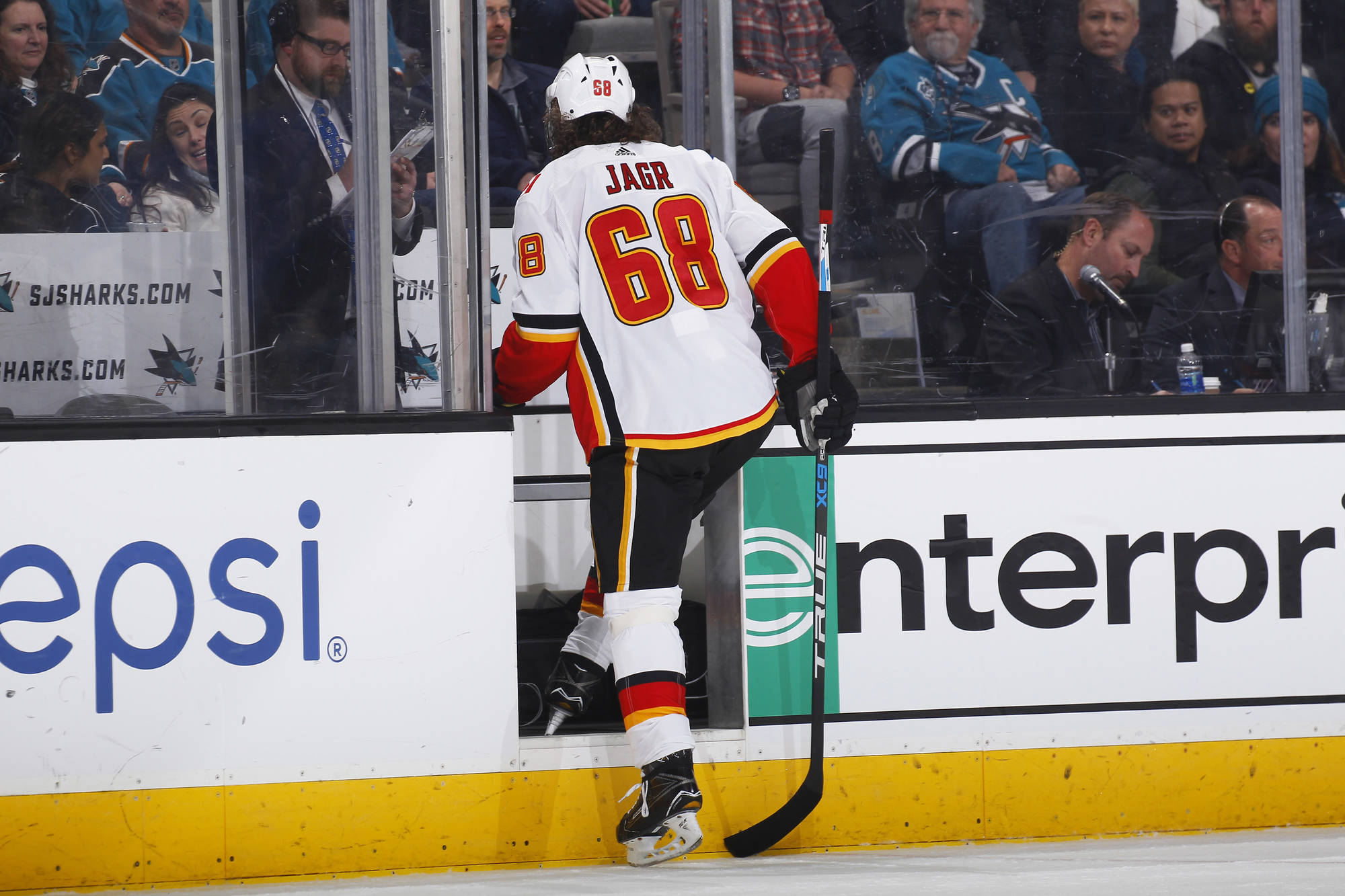 Rocky W. Widner/NHL/Getty Images
Reality has settled in: Jaromir Jagr isn't going on an NHL farewell tour. After a failed run with the Calgary Flames that ended with him on waivers, everybody's favorite mullet-sporting veteran has returned to his native Czech Republic. It has everyone wondering if Grandfather Time finally caught up with the record-setting 45-year-old. It also has us wondering if we'll ever get to see him again stateside.

If this really is the end, will we ever see another player like him? Heck, is it even possible for there to be another Jagr? Given the combination of his accomplishments, longevity and personality, it seems very unlikely.

We have to take  look at some of his biggest achievements and wonder if duplicating his myth-like successes is even possible. For example: Will there ever be another triple gold winner from a European country? Jagr gained membership status in that club in 2005 when he won the Ice Hockey World Championship with the Czech Republic after already claiming Olympic gold in the 1998 Olympics and hoisting back-to-back Stanley Cups with the Pittsburgh Penguins in 1991 and '92. The feat has been reached in recent years by Canadian players, including Jonathan Toews, Sidney Crosby and Corey Perry — and there are plenty of Canadians who are just one championship away from entering this coveted group. But no other player from Europe is in this club, and we may never see another player from outside Canada or the U.S. enter the mix.

The closest is Evgeni Malkin, who only needs an Olympic gold to join this exclusive group, but he would need the NHL to actually participate in the 2022 Winter Games for a realistic chance of that happening. With his swagger on the ice, the 31-year-old Russian may look like the next generation's Jagr, and the fact he's donned the black and yellow of the Penguins just like Jagr makes the comparison intriguing.

Of course, a big part of Jagr's intrigue is how much he thrived in his golden years, and there's no telling if Malkin will have the staying power of Jagr. And while his game is flashy and impressive much in the way Jagr's was, Malkin has a long way to go to put up the sustained numbers Jagr did. Then there is the fact that, as favorably as their games may stack up, there are few comparisons on their paths. Jagr is more decorated with awards and, after a long 11-year stint in Pittsburgh, became an NHL vagabond, moving from city to city. He was considered an overpriced, aging bust during his two-plus seasons with the Washington Capitals, and his time as a New York Ranger saw a revival that quickly turned into diminishing returns.

From there, he took a hiatus from the NHL, returning to his native country, only to come back to the league with the Philadelphia Flyers as mentor to Philly's captain Claude Giroux and a highly productive veteran presence. He's had stops in Dallas, Boston, New Jersey, Florida and Calgary since, earning an All-Star nod as recently as the 2015-16 season with the Panthers, and played all 82 games just one year ago.

It's hard to believe Malkin, who has spent all his 12 NHL years in a Penguins sweater, would follow such a career arc from here on out — in fact, it's hard to believe anyone will.
Building on that, it's nearly impossible to imagine anyone else playing into their 40s as effectively as Jagr. There's a bevy of vets in their late-30s pushing to show they can compete in a league that seems to get younger by the minute — not to name any names (ahem, Patrick Marleau) — but when we look at Zdeno Chara and Matt Cullen at the 40-year mark, we can't help but wonder if they'll be lacing up their skates five years from now, let alone tallying points in the way Jagr has.
Maybe we should be looking at players currently in their early 30s as guys who will continue to produce as they age. A player like Eric Staal, who has surged back to life after going to the Minnesota Wild, may come to mind, but even at his best he was never on Jagr's level. Even better, what about Alex Oveckin, who is only 32 and doesn't show any signs of slowing down? It's possible that Ovi is gearing up for an extended run past his 30s — it's also entirely possible (and probable) that a long NHL run would be nothing like Jagr's. Just like Malkin, it's hard to envision the lifetime Capital becoming the NHL journeyman Jagr turned into, and without a Stanley Cup to his name, there's no telling whether Ovi will even get a chance to put his name on the most prestigious trophy in sports.
Which brings us to our next question: Will anyone else have the success that Jagr did after turning 40? As of 2017, he holds the coveted "Silver Fox" record with 283 points recorded in 412 games after his 40th birthday. If Marleau stays healthy and plays into his 40s — and keeps up how well he has played in Toronto — could he be that guy? What about his old teammate, Joe Thornton, who took over the 16th slot on the NHL's all-time points leaders list? If he comes back from his current knee injury like he did last season and keeps racking up points, could Thornton and his Zeus beard play for a couple more seasons? Sure, these former teammates — both great players in their own right — could continue to produce, but again, neither player has approached Jagr's peak even at his best.
Now there is a possibility that the "next Jagr" is too young for us to pinpoint yet. Jagr himself started off his NHL career on a very stacked Pittsburgh Penguins team, while he took the league by storm, he was overshadowed by the legendary Mario Lemieux in Pittsburgh when he arrived. With so many young players taking the league by storm, there's no telling how far the likes of Connor McDavid, Auston Matthews and company can ascend.
The thing is, it's nearly impossible to imagine any of them — or anyone who comes after — could truly be the next Jaromir Jagr. He was the most unique, immortal superstar the sport has ever seen, and when you're someone as rare in so many aspects as Jagr was, it's easy to declare that there will never be another like him.
Flames News

Delivered to your inbox

You'll also receive Yardbarker's daily Top 10, featuring the best sports stories from around the web. Customize your newsletter to get articles on your favorite sports and teams. And the best part? It's free!
MORE FROM YARDBARKER:
QUIZ: Name the NHL players with the most career games played
How many of the leaders in career NHL games played can you name in five minutes?
Good luck!
CLUE: GAMES / YEARS ACTIVE
MORE FROM YARDBARKER
Flames News

Delivered to your inbox

You'll also receive Yardbarker's daily Top 10, featuring the best sports stories from around the web. Customize your newsletter to get articles on your favorite sports and teams. And the best part? It's free!