Connecticut Whale 5, Manchester Monarchs 0 By Brian Ring Hartford, CT, October 21, 2011 - The Connecticut Whale defeated the Manchester Monarchs Friday night, 5-0, before 3,272 fans at the XL Center. The Whale received two goals and an assist from forward Mats Zuccarello, who made his first appearance with the club after opening the season with the parent New York Rangers. "He's a nifty passer and sees the ice well," said Whale head coach Ken Gernander of Zuccarello. "He's a clever player and a lot of fun to watch." Goaltender Cam Talbot recorded his first win of the season for the Whale, coming up with a 23-save shutout against the Monarchs. "To continue on the pace they showed tonight would be in everybody's best interest," said Gernander. The Whale took the lead 8:37 into the first period when Andreas Thuresson backhanded his first goal of the season past Monarchs starting goaltender Martin Jones (22 saves). Thuresson took a quick shot without turning around, the floating shot beating Jones. The score came unassisted. Connecticut came out strong in the second period while on the power-play, scoring just 42 seconds into the frame's opening minute to put the Whale up 2-0.  Zuccarello recorded his first goal with the Whale this season, putting the puck past a sprawling Jones. Mitchell and defenseman Blake Parlett each assisted on the goal. "I'm here to show that I can be a player that can contribute offensively in the NHL," said Zuccarello. "That's everybody's dream down here, to play there, I've been there and I know I can play there, I just have to keep doing it here." Andre Deveaux extended the Whale lead to 3-0, as the home team again capitalized on the power-play at 7:38. Parlett passed to Wade Redden in the left circle, and he immediately fed Deveaux in the Manchester slot for the easy tip-in. The goal was Deveaux's third of the season, tying him with Carl Hagelin for the team lead. Zuccarello struck again at 14:04 with his second goal of the game, putting in a rebound from a seemingly innocuous John Mitchell shot from the top of the circles. Mitchell received the only assist on the goal, his second of the night. The big period continued at 16:45, when Mitchell made it 5-0. Zuccarello carried the puck across the Manchester blue line before feeding Mitchell, who laced a wrist shot up and over Jones to make it a four-goal period for the Whale. Jeff Zatkoff made three saves for Manchester in the third period relief of Jones. The Whale will return to action Saturday night, as they face the Springfield Falcons at the MassMutual Center in the first game of a home-and-home set (7:00). Connecticut will then return home to host the Falcons on Sunday afternoon (3:00) to close out their weekend of three games in three nights. Manchester Monarchs 0 at Connecticut Whale 5
Friday, October 21, 2011 – XL Center Veterans Memorial Coliseum Manchester 0 0 0 – 0
Connecticut 1 4 0 – 5 1st Period-1, Connecticut, Thuresson 1 8:37. Penalties-Grant Ct (hooking), 1:44; Niemi Ct (slashing), 9:48; Bickel Ct (cross-checking), 10:05; Cliche Mch (holding), 12:21; Clune Mch (goaltender interference), 15:31; Bickel Ct (unsportsmanlike conduct), 15:31; Clune Mch (fighting), 17:43; Bickel Ct (fighting), 17:43; Deslauriers Mch (boarding), 19:14. 2nd Period-2, Connecticut, Zuccarello 1 (Mitchell, Parlett), 0:42 (PP). 3, Connecticut, Deveaux 3 (Redden, Parlett), 7:28 (PP). 4, Connecticut, Zuccarello 2 (Mitchell, Hagelin), 14:04. 5, Connecticut, Mitchell 1 (Zuccarello), 16:45. Penalties-Kaunisto Mch (diving), 6:52; Legein Mch (roughing), 14:55; Grant Ct (roughing), 14:55. 3rd Period- No Scoring. Penalties-Deveaux Ct (tripping), 5:16; Muzzin Mch (interference), 6:10; Vey Mch (tripping), 13:10. Shots on Goal-Manchester 7-8-8-23. Connecticut 12-15-6-33.
Power Play Opportunities-Manchester 0 / 4; Connecticut 2 / 5.
Goalies-Manchester, Jones 3-3-0 (27 shots-22 saves); Zatkoff 0-1-0 (6 shots-6 saves). Connecticut, Talbot 1-1-0 (23 shots-23 saves).
Attendance-3,272
Referees-Jon McIsaac (39).
Linesmen-Paul Simeon (66), Glen Cooke (6).
Original Story:
http://www.blueseatblogs.com/2011/10/...
MORE FROM YARDBARKER
NHL News

Delivered to your inbox

You'll also receive Yardbarker's daily Top 10, featuring the best sports stories from around the web. Customize your newsletter to get articles on your favorite sports and teams. And the best part? It's free!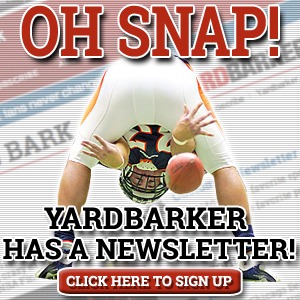 Latest Rumors
Best of Yardbarker

Today's Best Stuff

For Bloggers

Join the Yardbarker Network for more promotion, traffic, and money.

Company Info

Help

What is Yardbarker?

Yardbarker is the largest network of sports blogs and pro athlete blogs on the web. This site is the hub of the Yardbarker Network, where our editors and algorithms curate the best sports content from our network and beyond.