Norfolk Admirals 3, Connecticut Whale 1 By Bruce Berlet Hartford, CT, March 10, 2012 – Connecticut Hockey Hall of Fame Night at the XL Center on Saturday proved to be a fitting backdrop to two of the hottest and best teams in the AHL squaring off. Connecticut youth hockey alumni Brian Leetch, who was raised in Cheshire and is a Hockey Hall of Famer, and Fairfield native Julie Chu, a three-time Olympian and all-time leading scorer in women's college hockey while at Harvard, fittingly got the special night started by dropping the ceremonial first puck. Leetch, who spent most of an 18-year NHL career with the New York Rangers and ended it with the Boston Bruins, and Chu were then inducted during the first intermission of the Connecticut Whale's game with the Norfolk Admirals with former Hartford Whalers standouts Mike Liut, Pat Verbeek and Blaine Stoughton, the late William E. Barnes, a founder of the New England Whalers, and Hartford Wolf Pack/Whale icon Ken Gernander, who had to take a break from trying to guide his troops to a third consecutive victory against the AHL's No. 1 team. But the torrid Norfolk Admirals spoiled the party, taking advantage of two rather fortuitous bounces to carve out a 3-1 victory, their AHL-high 14th in a row, before 6,314. There were no late Whale histrionics on a night that ended with the teams milling around in center ice after the final horn sounded. The pushing and shoving came after an Admirals clearing attempt caromed off Whale defenseman Tim Erixon at the blueline to All-Star rookie Corey Conacher, who got the puck to Tyler Johnson for an empty-net goal with 41.5 seconds left. On Friday night, the Whale pulled Chad Johnson for a sixth attacker, and Kris Newbury scored with 4.9 seconds left to send it to overtime, leading to a 4-3 shootout victory over the Northeast Division-leading Bridgeport Sound Tigers. But Jaroslav Janus, filling in for Dustin Tokarski, on recall to the parent Tampa Bay Lightning, stonewalled the Whale after Tyler Johnson won a faceoff from Kelsey Tessier back to Mike Kostka, whose 55-footer dipped past Chad Johnson on the glove side for the winner at 1:56 of the third period. Janus stopped all nine shots he faced after Kostka scored to notch his sixth consecutive victory as the league-leading Admirals (41-18-1-2) swept the four-game season series with the Whale and retained an eight-point lead in the East Division over the Wilkes-Barre/Scranton Penguins, who beat the Sound Tigers 5-4 in a shootout Saturday night. The Whale fell two points behind the Sound Tigers. "It was obviously a tough goal (by Kostka) to give up in a tight game, but it was kind of a weird shot that dropped at the end," said Chad Johnson, who is 9-4-0 in 14 starts in the last 16 games while allowing more than three goals only once. "It was a close game, but for the most part I thought we took it to them and did pretty well. But it comes down to one goal, and sometimes it's just a save or a bounce. "When you're hot, you're hot. It's kind of like us last month when we found ways to win hockey games. They're getting bounces right now, their goalie is making saves, sometimes lucky saves, but it doesn't matter. They're finding ways to win, and you've got to do that when you win as many games as they have in a row." The Whale (30-20-5-5) had been on an 11-3-1-0 run and won seven in a row at the XL Center to compile the AHL's best home winning percentage of .741 (17-4-2-4). The Whale led after an evenly played first period on the eighth goal by Tommy Grant, who backhanded in the rebound of a shot by Scott Tanski at 8:11 after the fellow rookie wing's strong rush down right wing. After neither team could convert on a power play early in the second period, the Admirals got their first fortunate bounce to tie it at 12:17. A bouncing puck went over the stick of Whale wing Andreas Thuresson to Alex Hutchings, who passed into the slot to Mike Angelidis for a one-timer that beat Johnson high to the glove side for his 14th goal. Janus kept the Admirals ahead with 32.7 seconds left in the period when he made a spectacular glove save on Brendan Bell's laser from the left circle during the Whale's second power play. Given that reprieve, the Admirals took the lead for good 1:56 into the third period as Tyler Johnson won a faceoff from Tessier back to Kostka, who scored his ninth goal from long range. Johnson then got his glove on Tyler Johnson's bid off right wing on a 2-on-1 at 5:12. Moments later, Janus stopped a breakaway by All-Star Jonathan Audy-Marchessault, who punched the glass after being denied the 20th goal of his rookie season. "I was trying to go five-hole, but (Janus) didn't even know he had the puck," Audy-Marchessault said. "I've just lost my confidence in shootouts, scored one all year. It's terrible, so I have to be more patient, move the goalie side to side or do something. I think I like panic when I have an opportunity like that. A guy like me should be more comfortable around the net." Within two minutes of denying Audy-Marchessault's breakaway, Janus turned aside Tessier's bid from 25 feet in the slot and somehow stopped Bell's shot through a bevy of players. Then with the teams skating four aside, Chad Johnson kept the Whale in it when he stopped Tyler Johnson's breakaway with 5:58 left and All-Star Trevor Smith breaking in off left wing on a 2-on-1 with 4:12 to go. But after Chad Johnson was pulled with 1:04 left, Tyler Johnson clinched it with his team-high 23rd goal. "In general, we stacked up pretty well, but games are going to be that tight and decided by small margins, you have to be that much more diligent," Gernander said. "I think we made a couple of mistakes like the bad lineup on a faceoff that obviously cost us. While they got some bounces, that didn't ultimately decide the game. "It was a good, close game, and there wasn't a lot of offensive opportunities. Their goalie played well, as did Johnson, and I thought we had a couple of chances where we missed the net. You can't be too fine. You don't want shoot like into his guts or his pillows (pads), but you do have to hit the net. I gave Tanski credit on the 3-on-1 where the pass had been taken away, and he takes the shot and Tommy Grant goes to the net for the rebound. That's hockey, too." PARLETT RECALLED FROM GREENVILLE   The Whale recalled Blake Parlett from Greenville of the ECHL as a possible fill-in for Pavel Valentenko, who was injured in the third period Friday night. Parlett had one goal and three assists in seven games with the Road Warriors after being assigned on Feb. 25 and is now eligible for the ECHL playoffs, though he was on the Whale's "Clear Day" list announced Tuesday. Parlett had had four goals and 10 assists in 50 games with the Whale before being reassigned. He was scratched Saturday night as Sam Klassen took Valentenko's spot and was paired with Bell. After the game, Valentenko traveled with the team to Manchester, N.H., for Sunday afternoon's game against the Monarchs. "Everyone is going to have to kind of fill the hole," veteran defenseman and captain Wade Redden said of Valentenko's absence. " 'Tank' does some things no one can do, like the shot he blocked. He's got the courage to get in front, and he does that a lot, so we'll miss that. And he's a great penalty killer and plays a real solid game on the back end. But Sammy plays a similar game, so he'll step in and be ready for us." The Whale also scratched left wing Sean Avery and injured wing Francois Bouchard. The Admirals scratched defenseman Richard Petiot, forwards Alexandre Picard and Jonathan Kalinski and also were without wings Eric Neilson and Pierre-Cedric Labrie, who were suspended three and two games for their actions with Springfield Falcons center Adam Mair and defenseman Greg Amadio during pregame warm-ups last Saturday night. Mair was suspended three games and Amadio two games, and each team was fined an undisclosed amount. After the game against the Monarchs, the Whale host Bridgeport, Springfield and Portland next Friday night, Saturday night and Sunday afternoon in the start of a five-game homestand. HALL OF FAMERS' THOUGHTS A few thoughts from the new Connecticut Hockey Hall of Famers, who had a banner raised to the XL Center rafters in their honor: Chu, 30, an assistant coach for the Union women's hockey team who plays for the Montreal Stars of the Canadian Women's Hockey League and will try out for a fourth U.S. Olympic team starting March 25: "When I grew up, my whole family was huge Rangers fans, and I remember watching the Stanley Cup finals in 1994 with one of my best friends. When it was overtime against Vancouver, my parents would let us stay up later than our bedtime, and we stuck confetti on the fan in the living room. Every time the Rangers scored, we just flick it on and go nuts. I even have a card from a peewee tournament in Quebec that asked who my favorite player is, and it says Brian Leetch. So this is very special. I really don't know how to put it into words. Being honored in itself is incredible. I never imagined it would happen, definitely not in this point of my life, but it's a great honor. I'm very humbled by it, and to be inducted with Brian and all the other great players is awesome. I just wish I had a video of my friend and I and the confetti. When Mike Richter stopped (Pavel Bure's) breakaway, we shut off the confetti." Leetch, 44, a full-time father and coach of three children in Boston who works part-time as an analyst for Rangers games on MSG Network: "I didn't realize I was that old, but she kept throwing so much confetti up there all the time (said with a smile when told about being Chu's favorite player). I know her from the Olympics and also because she became acquainted with my sister Beth, who they let her skate a few times with the (national) team. It's especially nice being around this group. I didn't really know Blaine, but I played against Mike and Pat, who also had a few terrific seasons with the Rangers, getting more than a point a game and scored (41) goals for us in 1995-96 and only played (69) games because he was injured. And, of course, I saw Kenny when he was in New York. He practiced a lot with us but didn't get in a lot of games. But he was a great kid in our training camps. … It's my fifth Hall of Fame (Avon Old Farms, Boston College, USA Hockey, NHL), but it's pretty cool to be inducted with this group. It's nice to do it with a big group and to have a connection with them all. That's the fun part about it. Do I miss playing? I miss being younger so I can play. Right now, I don't miss playing the way my body used to feel at times. But I'd love to be out there. You look at pictures around here, and I've love to be one of the guys with their arms raised (after a goal)." Verbeek, 47, assistant general manager of the Tampa Bay Lightning, the parent club of the Admirals: "This is quite and an honor and quite a privilege and kind of a humbling thing. I have my son Kyle (a junior on the Sacred Heart University hockey team) and brother Gerald with me, and I get to scout our team at the same time. All our young kids have played really good. They're kind of driving the bus. We were worried about being so young, but they've been a real pleasant surprise. Some of the veterans have really done a good job, too. It's a funny thing, but you just have to be patient with younger guys, especially goalies, who take a little longer." Stoughton, the man known as "Stash" for his scoring prowess, will be 59 on Tuesday, is retired, lives in Cincinnati and is a member of the Manitoba Hall of Fame in Winnipeg: "I think this kind of validates my career here, but I've been so lucky to play with guys like Gordie Howe, Bobby Hull, Dave Keon, Ronnie Francis and Wayne Gretzky in Indianapolis. Heck, I never saw a street light until I was 14 (in Gilbert Plains, Manitoba). At first it was tough playing in Toronto because it's a big city and so hockey crazy. It took me a little while to adjust, but when I got married, it kind of turned my career around." Gernander, 42, a player, assistant coach and coach with the Wolf Pack/Whale since the franchise was born in 1997: "It's obviously a huge honor, but it's not like a surprise party. I feel pretty fortunate and pretty honored to be included in the group of names that they've assembled. I've always been proud to represent the organization here in downtown Hartford. And more than anything, I feel real fortunate to be able to work with quality people for all these (15) years, from the players and the staff that have been assembled here when I was a player (and captain) to the time coaching here and my support staff and the other coaches. And our parent club, the New York Rangers, are a first-class organization, and I think they do all they can to help people within their system succeed, so more than anything, I feel pretty fortunate and quite honored." ADMIRALS 3, WHALE 1 Norfolk             0 1 2 – 3
Connecticut      1 0 0 – 1 First period: 1, Connecticut, Grant 8 (Tanski), 8:11. Penalties: Grant, Ct (interference), 2:04; Angelidis, Nor (roughing), 4:33; Deveaux, Ct (roughing), 4:33. Second period: 2, Norfolk, Angelidis 14 (Hutchings, Devos), 12:17. Penalties: Deveaux, Ct (interference), 4:13; Cote, Nor (slashing), 7:32; Devos, Nor (tripping), 18:41. Third period: 3, Norfolk, Kostka 9 (Johnson), 1:56. 4, Norfolk, Johnson 23 (Conacher), 19:18 (EN). Penalties: Conacher, Nor (roughing), 5:54; Deveaux, Ct (holding), 5:54; Palat, Nor (boarding), 13:15; Deveaux, Ct (goaltender interference), 13:24; Angelidis, Nor (roughing), 20:00; Conacher, Nor (roughing), 20:00; Deveaux, Ct (roughing), 20:00; Newbury, Ct (roughing), 20:00. Shots on goal: Norfolk 10-2-14-26. Connecticut 10-7-10-27; Power-play opportunities: Norfolk 0 / 3; Connecticut 0 / 3; Goalies: Norfolk, Janus 14-8-2 (27 shots-26 saves). Connecticut, Johnson 19-13-5 (26 shots-23 saves); A: 6,314; Referee: Graham Skilliter; Linesmen: Derek Wahl, Jim Briggs.
Original Story:
http://www.blueseatblogs.com/2012/03/...
PLAYERS:
Tim Erixon
,
Tyler Johnson
,
Chad Johnson
,
Kris Newbury
,
Jaroslav Janus
,
Dustin Tokarski
,
Kelsey Tessier
,
Mike Kostka
,
Tommy Grant
,
Andreas Thuresson
,
Alex Hutchings
,
Mike Angelidis
,
Brendan Bell
,
Trevor Smith
,
Blake Parlett
,
Pavel Valentenko
,
Road Warriors
,
Sam Klassen
,
Wade Redden
,
Sean Avery
,
Francois Bouchard
,
Richard Petiot
,
Alexandre Picard
,
Eric Neilson
,
Pierre-Cedric Labrie
,
Adam Mair
,
Greg Amadio
,
Bobby Hull
,
Wayne Gretzky
TEAMS:
Boston Bruins
,
New York Rangers
,
Tampa Bay Lightning
,
Philadelphia Flyers
,
Boston College Eagles
MORE FROM YARDBARKER
NHL News

Delivered to your inbox

You'll also receive Yardbarker's daily Top 10, featuring the best sports stories from around the web. Customize your newsletter to get articles on your favorite sports and teams. And the best part? It's free!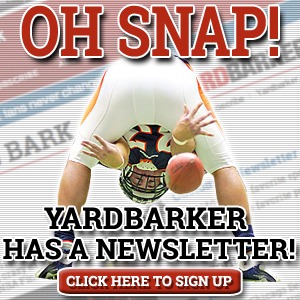 Latest Rumors
Best of Yardbarker

Today's Best Stuff

For Bloggers

Join the Yardbarker Network for more promotion, traffic, and money.

Company Info

Help

What is Yardbarker?

Yardbarker is the largest network of sports blogs and pro athlete blogs on the web. This site is the hub of the Yardbarker Network, where our editors and algorithms curate the best sports content from our network and beyond.