Found March 31, 2012 on centericechat.com:
The St. Louis Blues will go down this season as one of the most unprecedented turn-arounds in year's past.
And with the round-about of coaching changes from the Washington Capitals to the Toronto Maple Leafs and Anaheim Ducks, only the Blues found success when switching out a bench boss.
Ken Hitchcock isn't just the most successful coach to come in during the season, but the most successful overall. He's had a lot of tools to work with, but St. Louis doing this earlier, than later, has helped.
Why is that? First, here's the stats of each coach:
Ken Hitchcock: Appointed Blues coach Nov. 6; Record: 45-13-10; Pct: .723
Dale Hunter: Appointed Capitals coach Nov. 28; Record: 27-22-10; Pct: .545
Bruce Boudreau: Appointed Ducks coach Nov. 30; Record: 26-20-7; Pct: .557
Darryl Sutter: Appointed Los Angeles Kings coach Dec. 17; Record: 23-13-8; Pct: .614
Randy Cunneyworth: Appointed Montreal Canadiens interim coach Dec. 17; Record: 16-22-7; Pct: .433
Todd Richards: Appointed Columbus Blue Jackets interim coach Jan. 9; Record: 14-20-2; Pct: .417
Randy Carlyle: Appointed Maple Leafs coach March 2; Record: 4-8-2; Pct: .357
For some teams, finding a polar opposite of coaching personality works, and doing it early rather than later is even better. Davis Payne had potential and proved himself with the Peoria Chiefs years ago. However, a rocky 6-7 start, with a considerably talented roster capable of doing much more, resulted in the 41-year-old's dismissal.
So, the Blues brought a proven champion in Hitchcock, and he's been able to get the Blues' defensive game in line. They're ranked No. 1 in the NHL with fewest shots allowed per game (26.4) and No. 1 also in goals allowed (1.82). Meanwhile, the Blues have been able to keep special teams an important part of their success, posting league seventh-best 85.4 percent penalty kill conversion rate.
The depth of the Blues' defense is obviously a great help while the tandem of Jaroslav Halák and Brian Elliott have replaced the awe that once filtered in Minnesota for the Wild earlier this season.
Additionally, while pulling the trigger to can a bench boss is always the toughest decision to make, as it took Brian Burke too long to do so for Ron Wilson, the Blues definitely benefited from making a change very early, as opposed from players having to learn a new system later in the season with more on the line in less time.
As we see on the bench boss roundup above, most coaches obtain a lower win percentage as they're introduced later and later in the season.
There's plenty to credit Hitchcock for, but, if anything, time was on his side.
Matthew Wilson is editor of Center Ice Chat. Follow him on Twitter @Mattjw24. Be sure to also Like us on Facebook and to Follow our Tumblr page. If you'd like to contribute, or appear as a guest columnist, please email us at CenterIceChat@gmail.com.

Original Story:
http://www.centericechat.com/2012/03/...
THE BACKYARD
BEST OF MAXIM
RELATED ARTICLES
is For a team that hasn't won a playoff game since 2004, the St. Louis Blues will take every edge they can find as they prepare for postseason play. And that starts with finishing with the top seed in the Western Conference, something that would assure the Blues home-ice advantage for the first three rounds of the playoffs. Having home-ice advantage is a simple goal for any...
from Jeremy Rutherford of the St. Louis Post-Dispatch, With the return Saturday of Andy McDonald, Matt D'Agostini and Roman Polak, the Blues will have their entire roster healthy and available for the first time since March 3, 2010 - a span of 160 games. "I was in the middle of one of the drills (at Friday's practice) ... we were doing 5 on 5 and it seemed like every line...
St. Louis Blues left wing Andy McDonald will return to the lineup for Saturday night's game against the Columbus Blue Jackets. McDonald has been sidelined for six games with a shoulder injury suffered in a game against the Carolina Hurricanes on March 15. St. Louis, which has clinched a playoff berth and is closing in on the Central Division title, leads the New York Rangers...
When Chicago Black Hawks' goaltender Tony Esposito recorded 15 shutouts back in the 1969/70 NHL season little did anybody know his modern-day record would stand for 42 years. While the shutout record of 15 has been equalled by this year's St. Louis Blues, Esposito can relax since his personal mark is still tops. This is because he earned all of the whitewashes himself while the...
ST. LOUIS (AP) -- R.J. Umberger scored twice, rookie goalie Allen York made it three wins in three career starts and the Columbus Blue Jackets made St. Louis need some help to clinch the Central division, knocking off the Blues 5-2 on Saturday night. Jared Boll, Derek Dorset and Vinny Prospal also scored for Columbus, and York finished with 34 saves. David Backes and David Perron...
The Hawks finished their 6 game, regular season meetings with a shoot out win over the St. Louis Blues. The Hawks took the series 4 - 2. It was Crawford (27-17-6) against Halak (25-11-6) and his NHL second best 1.90 goals against average. Halak started despite Elliot having 3 shut outs in a row. The two goalies have 15 between them. If that isn't the quintessential embarrassment...
Well, that was certainly backing into a division title if I ever saw one. I think I heard the back-up beeps with about a minute left to go in Saturday's horrid 5-2 loss to the Columbus Blue Jackets. If a game proved that any opponent is tough and that they don't care about your home record, tonight did that.But hey, I can sit and mope around about a crappy game against the...
ST. LOUIS (AP) -- R.J. Umberger scored twice, rookie goalie Allen York made it three wins in three career starts and the Columbus Blue Jackets made St. Louis need some help to clinch the Central division, knocking off the Blues 5-2 on Saturday night. Jared Boll, Derek Dorset and Vinny Prospal also scored for Columbus, and York finished with 34 saves. David Backes and David Perron...
It's been a long wild ride through the 2011-12 NHL season. For those fans of teams looking at draft pick rankings or who already have their playoff tickets punched, the last week to ten days may not hold much allure.   "Just get to the playoffs already!"   The St. Louis Blues and Chicago Blackhawks have their destinies determined, but there is plenty to be...
As they often do, games between the St. Louis Blues and Chicago Blackhawks don't leave much to be desired. There is always an interesting quirk or gimmick that makes the overall experience memorable. A byproduct of an old rivalry. Tonight's hook was defiance. Defiance of Standards - The usually precise passing Blues struggled to handle the rubber for most of the...
Two teams once nestled closely together in the lower third of the Western Conference come together Saturday night at securely stationed at opposing poles. The St. Louis Blues look to maintain their lead over Vancouver and push past the New York Rangers to reclaim the Presidents Trophy position. For the Columbus Blue Jackets, who occupy the league's basement, they aim to play...
The St. Louis Blues no doubt want to earn the Western Conference's top seed, but first they can record their first division title in more than a decade. The Blues can clinch the Central Division crown as they begin a three-game homestand Saturday night against the league-worst Columbus Blue Jackets. St. Louis (48-20-10) holds a slim lead over Vancouver for the West's best...
NHL News

Delivered to your inbox

You'll also receive Yardbarker's daily Top 10, featuring the best sports stories from around the web. Customize your newsletter to get articles on your favorite sports and teams. And the best part? It's free!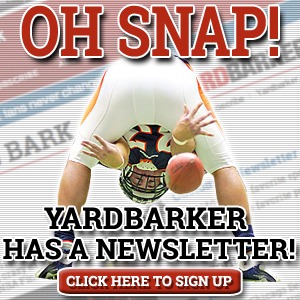 Latest Rumors
The Backyard

Today's Best Stuff

For Bloggers

Join the Yardbarker Network for more promotion, traffic, and money.

Company Info

Help

What is Yardbarker?

Yardbarker is the largest network of sports blogs and pro athlete blogs on the web. This site is the hub of the Yardbarker Network, where our editors and algorithms curate the best sports content from our network and beyond.