Found March 13, 2012 on centericechat.com:
While the San Jose Sharks are on the outside, looking in, at the 9th seed with 77 points — one below the 8th Colorado Avalanche – one may ask GM Doug Wilson, was it all worth it? Dany Heatley, right, and Devin Setoguchi have proven to be assets for the Wild this season. Would they have made a difference with San Jose this year? Were the rebuilding deals he made during last year's offseason after elimination from the Western Conference finals practical? Dany Heatley, Devin Setoguchi and Martin Havlat all went to the Minnesota Wild while the Sharks in return received Brent Burns, Martin Havlat and a second-round pick. A point-by-point comparison shows the Sharks lose out in this deal so far, for this season. Although the second-round pick may, or may not, end up to be something valuable five years from now. From the Mercury News:
Heatley and Setoguchi have a combined 38 goals and 77 points for the Wild, though they have not turned around that team's fortunes. Comparing numbers with those of the players San Jose received in return isn't exactly fair, as Burns is a defenseman (a respectable 10 pals and 31 points) and injuries have kept Havlat out of all but 26 games. Even while playing, Havlat was inconsistent, getting eight points in the first eight games but adding only seven more over the next 18. Still, with him in the lineup the Sharks are 16-7-3.
However, it's the low-key guys not kept that may be hurting the Sharks' chances. Ian White, a right winger, was shipped to Detroit this season, and has 7 points and 23 assists in 65 games. With the Sharks, he had two goals and eight assists in 23 games. Kyel Wellwood, a Shark last season and a Jet this year, has 15 goals and 25 assists in 67 games. He's on pace to beat a career-best 45-point season he had with the Toronto Maple Leafs in 2005-06. A lot of these players didn't fit Wilson's model for a playoff team. But, if the Jets are having success as Wellwood a piece of a puzzle that wasn't expected to be built for a playoff run, maybe it's the gritty third-liners that bring more value with lower expectations. Perhaps, things wouldn't be much different with Heatley and Setoguchi, and an injury-prone Havlat was to be expected, but perhaps blowing up a team that was simply outplayed one series away from the Stanley Cup Finals wasn't the best move. The Sharks will need to make a considerable challenging run of 10-5 to remain competitive for a spot in the playoffs.     Matthew Wilson is editor of Center Ice Chat. Follow him on Twitter @Mattjw24. Be sure to also Like us on Facebook and to Follow our Tumblr page. If you'd like to contribute, or appear as a guest columnist, please email us at CenterIceChat@gmail.com.
Original Story:
http://www.centericechat.com/2012/03/...
THE BACKYARD
BEST OF MAXIM
RELATED ARTICLES
from Kevin Kurz of CSNBAYAREA, The Sharks have just 12 goals since the trade, or 1.50 per game. Compare that to the eight previous games with McGinn still in the lineup, and San Jose had 24, or 3.0 per game. Simply put, this is a team that, as it stands right now, doesn't have enough scorers. If it misses the postseason tournament for the first time since 2003, the McGinn trade...
from David Pollak of the Mercury News, The Sharks are in unfamiliar territory. Their 75 points are fewer than any Sharks team has accumulated in 67 games since Wilson took over in 2003. A year ago at this point the team had 84 points; two years ago, 96. The Sharks have had to deal with injuries to top players such as Logan Couture, Ryane Clowe and Douglas Murray during the stretch...
ST. PAUL Minnesota Wild rookie goaltender Matt Hackett was coming off back-to-back starts in which he allowed four goals after a stellar opening to his NHL career. Yet, he received the call again by coach Mike Yeo to start Tuesday night against the streaking Dallas Stars. As impressive as his first six games in a Minnesota uniform were, Tuesday might have been a truer indication...
MONDAY'S STORYLINE: "Everyone is a little grumpy today. I would have been a little concerned if there was a lot of 'ra ra' and happy guys out there," said Mike Yeo. "The response isn't today at practice, the response is tomorrow," added Yeo. Tomorrow the Wild will take on the Dallas Stars and try to erase Sunday's 4-3 loss to Calgary. Yeo...
CHICAGO, March 12—The Blackhawks have "agreed to terms" with forward Daniel Carcillo on a two-year contract extension. Carcillo, 26, is amongst one of the NHL's roughest players and it seems like he has finally found a home after stints with the Pittsburgh Penguins, Philadelphia Flyers and the Phoenix Coyotes. He's put down such deep roots that he has his own classic...
Yes!YESSSSSSSSSSSSS! 9th never tasted so good!Ok, ok, I know, it's really nothing to be excited over. The Sharks are still out of the top 8 spots in the West and they still have a helluva hill to climb if they want to make it back in, and STAY back in playoff contention, but they HAD to get this win. There's not time to fart around anymore. You win, or the season ends, and...
Dallas Stars (38-26-5, 81 pts) @ Minnesota Wild (29-30-10, 68 pts) 7:00 PM CT, March 13, 2012 Xcel Energy Center, Saint Paul, Minnesota The red hot Dallas Stars look to continue their point streak tonight in a game against their northern rivals, the Minnesota Wild. After grueling games against some of the NHL's best, today's game against the Wild might be considered simple...
Ten points separated the Calgary Flames from the San Jose Sharks at the beginning of February, though Calgary's recent surge has coincided with San Jose's swoon to close the gap. The Flames host the Sharks in a crucial Western Conference matchup Tuesday night with both teams looking to get back into the playoff picture. Calgary (32-25-12) has won three straight games including...
Record Pts Div. Rank G/G GA/G PP% PK% Minnesota Wild (29-30-10) 68 4th Northwest 2.07 (30) 2.68 (15) 14.8% (29) 82.6% (13) Dallas Stars (38-26-5) 81 1st Pacific 2.59 (16) 2.59 (12) 14.8% (27) 83.2%(10)   Minnesota Wild Top 5 Scorers: G A Pts 1. #15 Dany Heatley 20 26 46 2. #9 Mikko Koivu 10 27...
With only one road game over the next two weeks, the San Jose Sharks would seem to have a decent chance of separating themselves from the throng of teams fighting for the last few playoff spots in the Western Conference. Securing points at HP Pavilion this month, however, hasn't been easy. The sputtering Sharks try to avoid extending their longest home losing streak of the...
NHL News

Delivered to your inbox

You'll also receive Yardbarker's daily Top 10, featuring the best sports stories from around the web. Customize your newsletter to get articles on your favorite sports and teams. And the best part? It's free!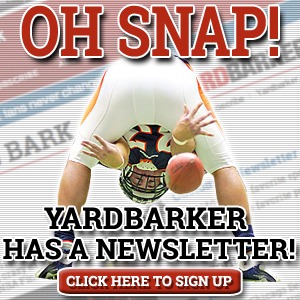 Latest Rumors
Best of Yardbarker

Today's Best Stuff

For Bloggers

Join the Yardbarker Network for more promotion, traffic, and money.

Company Info

Help

What is Yardbarker?

Yardbarker is the largest network of sports blogs and pro athlete blogs on the web. This site is the hub of the Yardbarker Network, where our editors and algorithms curate the best sports content from our network and beyond.