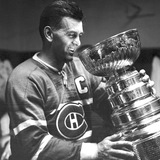 On this date 60 years ago, Maurice 'Rocket' Richard became the first NHL player to score 500 goals over the course of his career. Before there was Gretzky, Bossy or Lemieux, there was Richard, the NHL's original goal-scoring machine. He was the first NHL player to score 50 goals in a season, simultaneously also becoming the first to do so in just 50 games. He reached the 500-goal...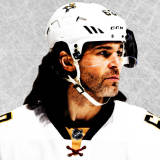 The puck drops on the 2017-18 NHL season on Wednesday evening, and just in the nick of time 45-year-old Jaromir Jagr has found himself a roster spot, signing a one-year deal with the Calgary Flames earlier this week. We're hearing his pet cat is reportedly both relieved and excited by the news. This will be Jagr's 24th season in the NHL. For comparison, the reigning Hart Trophy winner...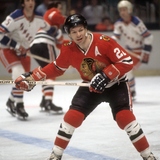 The following anagrams are a reshuffling of letters in the name of a former NHL standout. Each phrase refers to a single player. Re-arrange the letters in each phrase to reveal these legendary lettermen.
Not many NHL players have a career as decorated as Teemu Selanne's. The 44 year-old Finn ice hockey star from Helsinki, Finland will have his No. 8 retired this Sunday (Jan. 11 2015) when the Anaheim Ducks play the Winnipeg Jets. It was with the Jets that Selanne, nicknamed "The Finnish Flash,"  started his career. He was originally selected by the Jets 10th overall in the 1988 NHL...
Anaheim Ducks forward Teemu Selanne is one of the few legends from the 1990s still playing hockey and on Friday night, his career came to a close. The Ducks lost to the LA Kings and Selanne's fate was sealed. In a classy move, the Kings players stayed on the ice and saluted Selanne as he […] The post Teemu Selanne Saluted By Kings At End Of Game appeared first on Diehardsport.
MORE STORIES >>
NHL News

Delivered to your inbox

You'll also receive Yardbarker's daily Top 10, featuring the best sports stories from around the web. Customize your newsletter to get articles on your favorite sports and teams. And the best part? It's free!