Found October 02, 2013 on Football and Futbol:
For those of you who have followed me over the years with my contributions to other sites and now this one will know that when it comes to Manchester City, I bleed blue. I make no apologies for this it is just how I am. On the flip side to that though, you will also know that I will praise when praise is deserved but will not shy away from criticism when it is needed either. If you watched last nights game between City and Bayern Munich I think you can already guess which direction this will go. When the team sheet was announced I must admit I was surprised to see Micah Richards starting at right back instead of the always reliable Pablo Zabaleta. Micah Richards is a fantastic player, I do not want anyone to get the wrong idea, but with only just coming back from a long term injury his only match was a 5-0 win against Wigan in the Capital One Cup a week ago. To come back in a game of this magnitude, against Franck Ribery? Well let's just say that surprised me a little. The game started and Bayern pressed City from the very first kick of the ball. Early on it was clear that even as the home side City had to keep it tight for the early moments and then gradually work their way into the game. With the pace of Navas and Aguero it was evident a quick break would be the greatest chance. Then seven minutes in Bayern opened the scoring. A cross field ball found Ribery who was, at this point, being marked by Jesus Navas. The Frenchman fired from distance and almost seemed embarrassed to celebrate when it went through Joe Harts hands and in. The ball didn't take a deflection, it didn't dip and swerve and the England number one had a good long look at it as it came towards him. The only excuse for not getting it at least turned around the post was a lack of concentration. This has been something in his game which has surfaced recently to cost City goals, my mind goes back to Cardiff and the goal from the corner. In that game he seemed more interested in pushing the attacking player that he forgot to notice the corner had been taken. If I was Costel Pantilimon then I would be expecting my name on that teamsheet for the next game. From then on it was total domination at the Etihad, which is something City are used to. What they are not used to is the fact they were the ones being dominated. A cross late on in the half could easily have levelled the game but in fairness City were lucky to only be a goal down at half time. Good, it was half time and now Pellegrini can ring the changes. The two attacking players for City were ineffectual as they never, or rarely got the ball. When Aguero did get the ball it was because he went back to help out the midfield. The Bayern midfield were having the run of the pitch and their off the ball work was so much better than City it was embarrasing to watch as a City fan, but also mesmorizing. When Bayern didn't have the ball every single one of their players knew where they had to be and what their task was. In contrast when City didn't have the ball they were not sure who to pick up, to go with the runner or stay. It was a mess. Dzeko decided not to get confused and just not participate in defending at all. Imagine the surprise when City started the second half exactly the same as they ended the first. No substitutions and no real tactical changes were obvious. During the half time I was considering a Dzeko removal for Silva, give the midfield a little more help. Maybe leaving it for a few minutes then bringing Navas off for Milner if it was clear we needed a stronger body on the right. All these scenarios went through my mind to get City back in the game, Pellegrini didn't call me. Just after ten minutes in and yet another City player looses concentration and allows Thomas Muller a one on one with Joe Hart. Muller goes around Hart and finishes as you would expect him to. This time the City man at fault would be Gael Clichy who was ball watching, didn't go with his man and paid the price. Joe Hart did his best cheerleader impression initially to deny the German but in truth there was very little he could do for that goal. What makes it worse is that the only defender still making an effort, just in case Hart does save or delay him, is Nastasic. Clichy gave up the run early on and Kompany didn't even break into a jog. Maybe he thought it would be offside but how many times from kid all the way up do you get told to play to the whistle! Four minutes later Robben scored, again at Harts near post and again with a shot maybe Hart could have done more about. All credit to Munich though who, even though were already 2-0 up, broke quickly when they got the ball on the halfway line. City were slow to get back and paid the price. Between the two goals there was a change made for City, Negredo came on for Dzeko. City were still being steamrollered in the midfield, caught out at the back and Pellegrini swaps like for like up front. MIlner would then come on for Nasri and eventually, with 20 minutes left City took off an attacking player for Silva in midfield and although too late for this match, City pulled one back through Negredo. With ten minutes left City did salvage something with a fine Negredo strike. The game would end 3-1 and Bayern would lose a man to a straight red for brining down Yaya Toure. My takeaway from the game is that City were totally outclassed by Bayern. They are not the first and will not be the last but do need to learn from the two contrasting sides and the way they were off the ball. Manchester City travel to Everton for the early Saturday game where an undefeated Everton will prove another test before an International break again. As for Champions League it was clear at the begining that Bayern would dominate the group, Plzen would finish bottom of the group while CSKA and City battled for Champions League progression or Europa admission. This hasn't changed and with both now on 3points it will be absolutely vital that City do not lose in Moscow on the 23rd October.
Original Story:
http://www.footballandfutbol.com/baye...
THE BACKYARD
BEST OF MAXIM
Soccer News

Delivered to your inbox

You'll also receive Yardbarker's daily Top 10, featuring the best sports stories from around the web. Customize your newsletter to get articles on your favorite sports and teams. And the best part? It's free!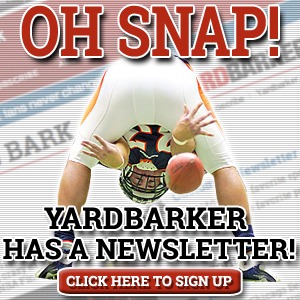 Latest Rumors
The Backyard

Today's Best Stuff

For Bloggers

Join the Yardbarker Network for more promotion, traffic, and money.

Company Info

Help

What is Yardbarker?

Yardbarker is the largest network of sports blogs and pro athlete blogs on the web. This site is the hub of the Yardbarker Network, where our editors and algorithms curate the best sports content from our network and beyond.