Found September 27, 2012 on O-Posts:
From the outside looking in Marcello Lippi has had a very eventful career as a football manager. When he started off in 1982 after hanging his boots up with Sampdoria one wonders if he ever envisaged he would reach the managerial summits he has managed to climb.
To have been senior coach at Atalanta, Napoli, Juventus and Inter Milan is as good a list of Italian clubs to have to your CV as any. Then we have the small matter of him managing the Italian national team not once but twice. Sure he has had his challenges probably most so at Inter Milan and then in his second stint as manager of the light blue "Azzuri" in 2010 when things did not work out the way I am sure he had hoped for. To have won 5 Serie A titles, 1 European Champions League and 1 World Cup counters any criticisms though.
This coupled with the array of coach of the year titles he has won nationally and internationally, confirms why, he was voted in the top fifty managers of all time by the Times of London in 2007.
Today we find the man born in Tuscany in 1948 coaching in China with Guangzhou Evergrande FC. So at 64 years of age he remains as active in the game as ever; and as competitive. It is a long way from those introductory years almost 30 years ago starting off as a youth coach with the aforementioned Genoese team he played most of his career with.
During his playing days Lippi was a strong and uncompromising centre half who could also do a shift for you as a defensive midfielder. However, he was no shining star reflected by the fact he never received any international recognition, major playing awards or interest from any of the country's top teams.
What he did have was an eye and a nose for team building and tactics. This illustrated in his book "ill gioco delle idée: Pensieri e passioni da Bondo Campo (a game of ideas thoughts and passions from the sidelines).
The Lippi mantra has always till this day been the team is more important than the player. That team spirit is essential. That the players in the team must always play for each other and not themselves. He has always affirmed to the view that the formation of a team is what is important. Not the individual players. No prima donnas for Mr. Lippi!
How he implemented this philosophy in his early days as a manager at Napoli when he had to deal with the genius that was Diego Maradona would be an interesting piece of research to do. It should also not be underestimated that Lippi in his time with Juventus and Italy managed some of the most impressive of players: Vialli, Inzaghi, Zidane, Vieri, Ravanelli, Sousa and Nesta to name but a few.
However, this article is more about Lippi now and his current adventure in China. The erudite silver haired Italian has been in the Orient, located in the Guangdong province in Southern China since May 2012.
Replacing the previous manager of Guangzhou Evergrande Lee Jang Soo for what is planned as a 2 and a half year contract estimated to be worth more than £30m euros. Nice if you can get it but the need to deliver is as strong as it was in Italy in the 1990s when he was delivering trophy after trophy with the "Old Lady" of Italian football.
The Chinese Super League has 16 teams in it and while it is an ever increasingly competitive league coming 2nd is not perceived as on the agenda for Lippi's new employers. Lippi inheriting a new team that is the current champions and also the Chinese FA Super Cup winners only intensifies this pressure on delivering trophies in his first season in a new country.
It was not always this way though for his new team; the current title was their first super league victory. The team is known as the Southern China Tigers and has been owned by the Evergrande Real Estate Group since February 2010.
Before then the only real interesting fact about this side had been the notorious match fixing scandal of 2006 which when finally assessed saw them demoted from the Super League to Chinese Division 1 for season 2010. A nice start for the new owners! However the Evergrande Real Estate Group had agreed to plough millions into the club in their desire to take it to the top and fans were not to be disappointed despite this immediate set back to plans.
After their take over the new owners purchased the Brazilian striker "Muriqui" for a fee of $3.5m. This new guy hit the ground running with 4 goals in his debut. He was instrumental in them winning the 1st Division and getting automatic re entry to the super league. The next season in the top league he was voted player of the year and again instrumental in their success.
He has had his problems though while in China including a 5 match ban and a petulant response that he wanted to leave and go back to South America for not being treated fairly.
Presently he remains with the club but is a touchy character by all accounts; so one for Lippi to watch out for.
The next big foray into the transfer market was the purchase of striker Cleo a Brazilian Serb for $4.5m whose main claim to fame ahead of coming to China was he had played for both Red Star and Partizan Belgrade; not a club divide often traversed.  Repetitive injuries initially hampered this guy but he seems to have weathered the storm for now.
Then in the summer of 2011 there followed Argentinean Dario Conca an attacking midfielder for a reported $10m fee and a wage packet to boot. This guy too has had his ups and downs with the club often taking the huff when he is subbed before the end of games; to such an extent that a transfer request can follow such action by the coach- both Lee Jang Soo and Lippi falling foul of this behaviour!
Following Lippi into China and Evergrande was the Borussia Dortmund striker "la pantera"; Paraguayan Lucas Barrios joining for a fee of 8.5m euros and another huge salary commanded.
Overall the league has a strong international flavour to it with over 80 players from Serbia, Brazil and various other Latin American and African countries plying their trade. There are also two recent high profile exports from the English Premier League to register. Both of who in recent weeks have hinted at unhappiness in their oriental surroundings.
Evergrande certainly have a few of the more colourful players in their squad for Lippi and his emphasis on "the team" to manage.
On average approximately 20,000 people can be expected to attend one of the 8 super league matches every week. Again though Lippi's new team along with Beijing Guoan are one of the best supported with average attendances currently reaching 40,000 plus.
So Lippi's team as I write sits top of the league having played 25 games, won 15, drew 6, lost 4 and amassed 51 pts with a goal average of +21. Nearest challengers is Jiangsu Sainty who has played the same amount of games but is 3 points worse off. These two teams are way out in front for the title with 5 games remaining in the season.
On Wednesday night (26th September 2012) Lippi's team played the second leg of the Chinese FA Cup semi final against Liaoning Whowin after a home win 1 – 0 in the first leg at the Tianhe Stadium in Guangdong. With a hard fought 2 – 2 draw they have reached the final 3 – 2 on aggregate. This was an important milestone to reach given the desire for success and difficult journeys they have ahead. A final to look forward to is a positive start.
Again it will be a two legged affair with Lippi's team away from home early November with the return leg at home on the 18th November 12. The other semi balanced at 1 – 1 after the first leg saw Guizhou Renhe take on Shandong Luneng and win on away goals after a similar 2 – 2 draw in the 2nd leg of the tie. Lippi's team should be favourites for victory.
In the 2012 AFC Champions League matters are more challenging. A 4 – 2 quarter final reverse away from home against Saudi Arabian champions from Jeddah Al Ittihad will need to be overturned on the 2nd October back in China if Lippi is to continue with attempts to emulate his comparable European Champions League success he achieved all those years ago with Juventus. If successful either Sepahan from Iran or Al Ahli from Dubai await for another two-legged affair before the final is played in November 12.
So the next few weeks are going to be interesting for dear Marcello as he tries to navigate through a successful first season in China. Whether domestic league and cup success can be delivered and will be enough will just need to wait and see. Personally this reporter thinks only a triumph in the Asian Champions League will be enough for the club owners and fans alike.
So it is over to you Mr Lippi, your "team" and maybe a couple of your tetchy superstars …
Written by James Redfern
Follow him on Twitter @jaycraig1
Please like O-Posts on Facebook
You can follow O-Posts on Twitter @OPosts
Original Story:
http://feedproxy.google.com/~r/O-post...
THE BACKYARD
BEST OF MAXIM
Soccer News

Delivered to your inbox

You'll also receive Yardbarker's daily Top 10, featuring the best sports stories from around the web. Customize your newsletter to get articles on your favorite sports and teams. And the best part? It's free!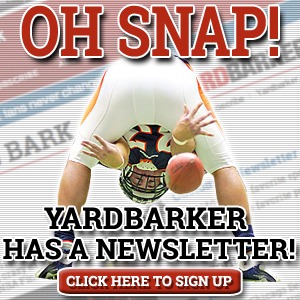 Latest Rumors
The Backyard

Today's Best Stuff

For Bloggers

Join the Yardbarker Network for more promotion, traffic, and money.

Company Info

Help

What is Yardbarker?

Yardbarker is the largest network of sports blogs and pro athlete blogs on the web. This site is the hub of the Yardbarker Network, where our editors and algorithms curate the best sports content from our network and beyond.