Aubameyang has a bit of David Beckham in him, cognizant of his background and relishing his place in life.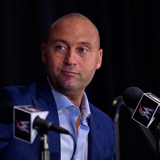 Between Derek Jeter and David Beckham, the city of Miami has some of the sporting world's most famous owners. So, who will win a championship first? Jeter's Miami Marlins, or Beckham's presently unnamed MLS franchise? Jeter wouldn't explicitly say. But based on what he said, the smart money is on the soccer team. What would have been great for Jeter is if he bought this team with...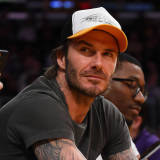 What if you were so enamored with your idol that you would go to any length to look like him/her?Well, this is a question a British man just recently answered on a talk show.Jack Johnson, 21, opened up about spending $27,000 in cold hard cash in an attempt to look like former European soccer sensation David Beckham."I tried to take my own life because trying to look like Beckham...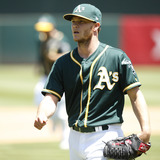 Want more news first thing in the day? Sign up for the Yardbarker Morning Bark newsletter here.Good morning and welcome to the YB Box Score, what we're reading while we start to calculate how much we can charge to rent out our guest room for the LA 2028 Olympics. Happy birthday today to Edgerrin James, Kevin Jarvis and Gregg Jefferies. On this date in 1984 Greg Louganis get a record...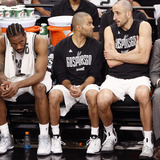 Want more news first thing in the day? Sign up for the Yardbarker Morning Bark newsletter here.Good morning and welcome to the YB Box Score, what we're reading while we wait for the Spurs to show up for last night's game. (We're hoping we hear from them by at least noon or so.)Happy birthday today to Jarrod Saltalamacchia, Sarah Hughes, Kyle Busch, Thabo Sefolosha and David Beckham...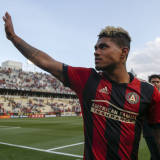 Hello and welcome to 'Kicking it' with Demetrius Bell and Megan Armstrong, two of Yardbarker's most discerning soccer specialists. This MLS season we're going to have them give us all the angles on and off the field for everyone already keeping up with the beautiful game to all of the new converts as the season takes shape.Week 4 of the season is upon us and already the league is...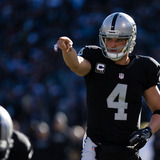 It may be the slowest part of the offseason for NFL players, but Oakland Raiders quarterback Derek Carr apparently takes no days off when it comes to helping in the community.Earlier in the week, Carr was driving in Dublin, Calif., when he spotted a man on the road whose car had run out of gas. The stranded motorist, local music producer Ron Reeser, was getting ready to walk to the...
Major League Soccer continues to expand, with Minnesota United and Atlanta United increasing the number of teams to 22. A second Los Angeles team is slated to join MLS next season, along with what was supposed to be a new Miami franchise spearheaded by David Beckham. That revised total of 24 teams leaves 12 teams to compete for the remaining four spot in MLS's current plan of 28...
According to University of Miami announcer Juan Arango, the MLS ownership headed by David Beckham has bought property in Miami for a new stadium and should have it all finalized later this week. For the past few years Beckham has been working on bringing an MLS team to Miami, with plans in the works for a new stadium as well. Spoke to some City of Miami commission members today...
MORE STORIES >>
Soccer News

Delivered to your inbox

You'll also receive Yardbarker's daily Top 10, featuring the best sports stories from around the web. Customize your newsletter to get articles on your favorite sports and teams. And the best part? It's free!