Mohamed Salah returned to the English Premier League with his left-footed finishing quality this season and he is on pace to establish a new record for the highest proportion of goals scored with a left foot in EPL history, propelling him above former EPL left-footed specialists like Gareth Bale and Robin Van Persie. The Egyptian winger arrived at Anfield in the last summer after...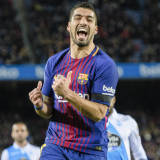 In the first of two La Liga matches this season, Barcelona FC will travel to Madrid to battle Los Galacticos in a crucial match for both teams.  Although the season is not even halfway complete, Real Madrid trail Barcelona by 11 points (although Real Madrid has played one less game), which is important, as Los Galacticos have never won a La Liga title when trailing by eight or more...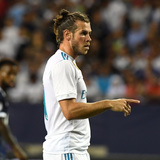 Real Madrid have been underwhelming in La Liga play thus far this season, but they showed up in Tuesday's Champions League game against Borussia Dortmund in a big way.Gareth Bale opened the scoring in the 18th minute of the match with a beautiful volley that he banged home with authority. He received a great ball in just inside the top of the box and sent a firecracker into the net...
Looking at the current La Liga table, most of the names in the top half of the table are recognizable. Barcelona holds the top spot after five games, and Atletico Madrid is in third place. The second spot, however, is currently held by Sevilla FC. One would expect Real Madrid to be in one of the top two spots, but Los Galacticos are currently mired in eighth place, looking up at...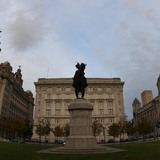 It was appropriate for Tottenham manager Mauricio Pochettino to defend the lack of Premier League success in the Champions League by explaining how English sides prioritize the domestic game. As his side failed to make it out of the group led by Monaco and Bayer Leverkusen last season, Pochettino could only hold onto the 62,000 supporters who showed up to Wembley in the final match...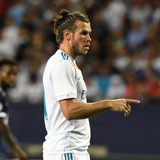 The group stage of the UEFA Champions League is underway, and 32 teams still have a chance to win Europe's elite club competition. Some of them realistically have no chance — Cinderella teams from small leagues, such as Azerbaijan's Qarabag FK, make for great stories but have no realistic chance of winning the competition. In fact, only about a quarter of the teams remaining in the...
Gareth Bale has seen his name in the transfer news many times this summer. It is reported that Manchester United and Real Madrid agreed to a deal that would have seen Gareth Bale moved to the Old Trafford, however, Bale refused to sign with the Red Devils. Bale, who has won three Champions League trophies during his time in Spain, is desperate to stay at Real. With Ronaldo turning...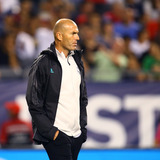 With the amount of attention paid to Real Madrid's dominance under Zinedine Zidane and Barcelona's over-reliance on their front attacking three, last season's La Liga title race wasn't officially clinched until the second to final match day weekend. Barcelona had snuck into first place as late as March, which in a recurring theme in analyzing the side this season, over flattered...
A make-shift Madrid side managed to maintain their lead at the top of the table as Welsh star Gareth Bale made his long-awaited return from injury as a second-half substitute – getting his name on the score-sheet in the process. It proved to be a relatively straight-forward victory for the hosts, with their opposition struggling to create chances throughout the game and offering...
A first-half brace from Welsh winger Gareth Bale saw Real Madrid record a comfortable win against a Leganes side currently struggling in 17th place. Still reeling from a shocking midweek Champions League draw against Legia Warsaw, Zidane had to ensure that his players didn't display a similar level of complacency in the league as well – with arch-rivals Barcelona breathing down their...
MORE STORIES >>
Soccer News

Delivered to your inbox

You'll also receive Yardbarker's daily Top 10, featuring the best sports stories from around the web. Customize your newsletter to get articles on your favorite sports and teams. And the best part? It's free!