Found May 13, 2012 on Fox Sports:
Roger Federer proved himself a man for all seasons, all courts and just about anything else the tennis world can throw at him by winning a title that Novak Djokovic and Rafael Nadal felt was unwinnable. Federer battled through a close encounter Sunday to beat Tomas Berdych 3-6, 7-5, 7-5 in the final of the MutuaMadrid Open. It was Federer's fourth title of the year and the first to be won on blue clay. The championship takes him back to No. 2 in the world, above Nadal. So much for those who felt the great man's slide was irreversible. Much the same could be said for those who never expected to see Serena Williams winning titles again. The former world No. 1 crushed the current top-ranked player, Victoria Azarenka, 6-1, 6-3, with a typical display of power hitting from the back court. Williams then insisted that the idea she didn't like clay was a myth. "I absolutely love clay," said Serena, who had won her previous tournament at Charleston, S.C., on green American clay. "I grew up on clay. I have won the French Open, but some of my results on it haven't been stellar. But I like it more than grass, which is weird. So, hopefully, I can start doing better." Azarenka has lost to Williams in five straight meetings and has beaten her only once in eight attempts. She admitted that Serena was the better player. There was little else to say. Federer and Berdych staged a battle royale for a crowd that included Princess Elena and actor Will Smith, whose movie "Men in Black III" was being premiered a few yards away on the Arantxa Sanchez Vicario Court. The big Czech, who has refused to join the bandwagon of criticism over the blue courts, got off to a great start and dominated the first set with his big forehand. But Federer, flicking his wrist, created a terrific angle on a forehand to break in the second game of the second set and, having changed the momentum, never quite relinquished control again, despite being broken when he served for the match at 5-3 in the third. Berdych had allowed him to get in that position in the strangest way. From 0-40 down in the previous game, he hit the lines with three consecutive aces to get back to deuce and then promptly served two double faults. No accounting for that. In the 12th game, the Czech dug himself out of 0-40 again, but on the next point, Federer defended brilliantly on a court that is not supposed to favor defenders -- as if to prove he could handle anything -- and forced another error. The next match point was enough for the Swiss, who was gracious enough to mention Nadal in his oncourt speech. What Rafa was thinking as he prepared for the Rome Masters at the Foro Italico can only be imagined. For his part, Federer professed himself to be surprised at winning a title immediately after a six-week layoff. "I was very realistic coming into this event and was just worried about getting through the first round," he said. "But I had been playing well before the break, so it didn't take much to get the confidence back. And I was forgetting how great a record I had in Madrid." It was his third title in Madrid in an eight-year span, during which he has never lost before the semifinals. The victory also allowed him to draw alongside Nadal with 20 ATP Masters Series titles, the most ever. Federer said he is not certain of playing in Rome this week. "But I will travel there tomorrow and see how the body feels on Tuesday," he said. "I have to be sure to make the right decision with Roland Garros coming up." After endless discussions and arguments, it appears that the color of the court is not the culprit, as far it being too slippery. Many players have pointed out that these courts at the 4-year-old Caja Magica have always been slippery and often produced bad bounces. This has been almost entirely the result of the courts being dug up every year on orders of the Madrid government agency that oversees the property because other events are staged here. But the fact is that you can't build a proper clay court in the seven weeks tournament director Manolo Santana and his team have been given. It does not provide enough time for a court to settle. In an attempt to improve the bounce situation, they pressed the under soil much more than in previous years. It worked for the bounce but, inevitably, made the clay slide faster over a hard surface that did not absorb as much water. All of this had nothing to do with the color of the court. It would have been the same had it been red, green, black or blue. If Nadal and Djokovic come to accept this, they will be back next year, despite pronouncements to the contrary. Having seen the fuss it has all caused, the city of Madrid has relented and will allow the courts to sit there for the next 12 months -- more than enough time for them to play properly. "(What) has impressed me most about Roger has been his ability never to get disturbed by things he can't control," said his coach, Paul Annacone. "He just realized these courts were tricky, and he had to get on with it." That he did. And he won.
Original Story:
http://msn.foxsports.com/tennis/story...
THE BACKYARD
BEST OF MAXIM
RELATED ARTICLES
WHAT AN HONOR
After Roger Federer won the Madrid Open, Will Smith came on the court and took the microphone. He spoke in spanish about Federer's win and also how he was giving Roger his suit for his upcoming movie Men in Black III. This was all because of a press tour that Will and Jada Smith are doing to promote Men in Black III. Also, this was one of the most random celebrity appearances...
Tennis great Roger Federer won his third Madrid Open title over the weekend and did so in front of Hollywood stars Will Smith and Jada Pinkett-Smith. In a bit of cross-marketing, after being presented with his trophy for winning the tournament, Federer was given a special gift from Will Smith in front of the crowd: Smith's Men in Black suit. Neat?When did tennis turn into Planet...
Roger Federer battled back from a set down to beat Tomas Berdych 3-6, 7-5, 7-5 and win the Madrid Open for a third time on Sunday. While fellow top seeds Novak Djokovic and Rafael Nadal had blamed the new blue-clay court for their early exits, Federer had to rally against an opponent who had beaten him in three of their previous five meetings. Berdych hit 14 winners and made just...
This year's Mutua Madrid Open was full of surprises, having favorites of the tournament leaving early on. Was that because of that strange blue clay everyone was slipping on? Rafael Nadal actually complained about the blue clay and said he would not play next year unless the blue clay court was changed. Anyway, while choosing our Tennis Look of the Week, we decided to give this...
Roger Federer won his third Madrid Open on Sunday after rallying past Tomas Berdych 3-6, 7-5, 7-5 on the new blue clay court. The victory raises the Swiss to No. 2 in the ATP World Tour rankings. Both Novak Djokovic and Rafael Nadal lost earlier in the tournament. The last time Federer was ranked No. 2 was the week of March 14, 2011. It also gives Federer his 20th Masters crown equaling...
Roger Federer moved past David Ferrer 6-4, 6-4 to reach the Madrid Open semifinals. Federer will be playing Janko Tipsarevic in the semifinals on Saturday. Tipsarevic stunned countryman Novak Djokovic 7-6(2), 6-3. In his post-match news conference, Federer was asked if he would not play the tournament if the blue clay returns to Madrid next year as Novak Djokovic and Rafael Nadal...
Will Smith attended the Mutua Madrid Open final between Roger Federer and Tomas Berdych while in town promoting his new movie, Men In Black III.  After Roger captured the title, Will Smith gave him a better prize than the phallic looking Madrid trophy......his MIB3 suit!  To watch Will present Fed the suit in Spanish, press PLAY!
Wonder how long Roger Federer holds on to this before he puts it up for auction on eBay? Roger Federer captured his third ATP Mutua Madrid Open on Sunday by defeating Tomas Berdych 3-6, 7-5, 7-5. With the win Federer vaults past rival Rafael Nadal to No.2 in the ATP ranking, which is nice, plus he got to take home a snazzy trophy, a sizeable winner's check, as well as—and this...
Roger Federer is a win away from moving up to No. 2 in the world. On Saturday at the Madrid Open the Swiss defeated Serbian Janko Tiparevic 6-2, 6-3 in the semifinals. Tomas Berdych captured the other semifinal clash by skimming past Juan Martin Del Potro 7-6 (5), 7-6 (6).   Should Federer claim the Madrid Open title he would leapfrog Rafael Nadal and become No. 2 in the rankings...
No need to keep on singing the blues in Madrid. Despite all the controversy over the color of the clay court and the angry objections raised by the world's top two men, Novak Djokovic and Rafael Nadal, life has moved on and the Mutua Madrid Open on Sunday will host two finals that any tournament would be proud of. Roger Federer, proving once again that he has been the most consistent...
Tennis News

Delivered to your inbox

You'll also receive Yardbarker's daily Top 10, featuring the best sports stories from around the web. Customize your newsletter to get articles on your favorite sports and teams. And the best part? It's free!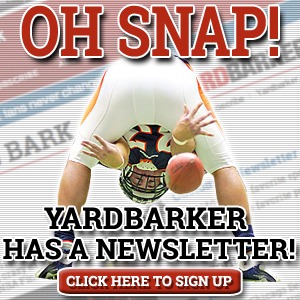 Latest Rumors
The Backyard

Today's Best Stuff

For Bloggers

Join the Yardbarker Network for more promotion, traffic, and money.

Company Info

Help

What is Yardbarker?

Yardbarker is the largest network of sports blogs and pro athlete blogs on the web. This site is the hub of the Yardbarker Network, where our editors and algorithms curate the best sports content from our network and beyond.