Found September 10, 2012 on Tennis Panorama :
Here is the post-match news conference with Novak Djokovic who lost in the US Open final to Andy Murray in five sets.
An interview with: NOVAK DJOKOVIC
Monday, September 10, 2012
THE MODERATOR:  Questions, please.
Q.  Is gonna be the first question in English for you:  You come from Serbia; you are our brother; you showed you are brave; we love you and we admire you and we are very proud to have you as a Serbian.
NOVAK DJOKOVIC:  Thank you.
Q.  So how do you feel about this final today?
NOVAK DJOKOVIC:  Well, any loss is a bad loss, you know.  There is no question about it.  I'm disappointed to lose the match, but in the back of my mind I knew that I gave it all.  I really, really tried to fight my way back through.  I had a great opponent today.  He deserved to win this Grand Slam more than anybody, I'm sure, because over the years he's been a top player.  He's been so close; lost four finals.  Now he has won it, so I would like to congratulate him.  Definitely, you know, happy that he won it.
Q.  As you just said, any loss is a bad loss.  Andy has been so close so many times.  You and Roger and Rafa have all said at various times it's bound to happen for him to win one.  If there is any consolation in the loss?  You know, is it nice to see Andy finally ascend to that hierarchy?
NOVAK DJOKOVIC:  As I said, it's nice, definitely.  There is no doubt that he deserves to win the Grand Slam.  I mean, playing so consistently well and winning against the top players for many times on many surfaces.  He has proven today that he's a champ and he deserves to be where he is, no question about it.
Q.  I mean, he looked like a man possessed out there tonight.  Obviously with the gold medal and just not giving up out there.  You have played him so many times on big arenas.  Talk about the way he played tonight.
NOVAK DJOKOVIC:  He played well.  I mean, it was a struggle for both of us, you know, to deal with the conditions.  Yeah, you know, at times we made a lot of unforced errors; at times we played some great points.  Two sides of the court with two different conditions, you know.  Playing down the wind and against the win is a huge advantage or disadvantage the way you look at it.  But it was the same for both of us.  The beginning of the fifth set was the turning point.  Was crucial, you know.  I should have not lost the two breaks in a row.  After that, it was really tough to come back.  And, you know, I definitely congratulate him, because he came up with big serving when he needed to.  I'm just satisfied and proud of my achievement, you know.  I know that I gave it all.  That's always the goal.
Q.  The way you fired that last return of the match kind of reminded me of the return you had last year against Federer.  Did you have similar preparation towards that point as you did a year ago?
NOVAK DJOKOVIC:  Yeah, obviously he was 5‑2 up in serve and 40‑15.  I mean, I didn't give up.  I mean, I had trouble moving already for last couple of games.  I knew that my only chance really was to go for the shots.  It didn't work this time; it worked last year.  That's sport.
Q.  Memorable night.  Can you remember running so much in a single match?  Do you think it contributed to what looked like cramping up towards the end?
NOVAK DJOKOVIC:  I think we both did a lot of running.  Yeah, it was unfortunate really to not be able to come up with big shots at the right time.  Yeah, it forced me to go for winners or mistakes.  Unfortunately I did a lot of mistakes on the 2‑4 in the fifth and lost the crucial break.  After that, it was just a routine hold for him.
Q.  Obviously he, not enjoys, but handles these conditions very well.  You don't like them.  You didn't like them in your previous match.  You know, you got unlucky with net cords and everything else.  I think it would be very easy for you to say, This is not going to be my night.  Obviously the first two sets it looked that way.  How did you push through that and get to a fifth set?
NOVAK DJOKOVIC:  Well, I had matches to this similar in my career, especially in the last two years.  We had a long around five‑hour match in Australia as well earlier this year.  I really tried mentally to be out there and physically always push myself over the limits, you know.  It's a Grand Slam final and you want to win.  There is no question about it.  We both wanted this trophy.  We were very hungry for it.  You know, if I won that first set and had some chances maybe the match would go a different way.  But look, you know, there is no reason to go back and say, What if?  What if?  He's a Grand Slam winner and he deserves to be there.
Q.  Talking about the match, can you talk about the frustration and angry at the conditions?  You fought to the fifth set.  Do you think maybe the start of the match was the key to it?
NOVAK DJOKOVIC:  Well, we were both frustrated.  It's the same for both players, you know.  It's just the way you handle it.  Even though I was two sets down I still believed I could come back to the match.  I played really well third and fourth.  Yeah, a little bit slow start of the fifth and cost me the victory today.
Q.  Every year the journalist have to decide who is the best player of the year.  This year since 2003 is the first year that there are four players who won four different majors, but he won the Olympic Games plus he was in the final in Wimbledon.  Do you think right now even if the year is not over he deserves to be possibly the No. 1 of 2012?
NOVAK DJOKOVIC:  Well, I'm not a journalist.  (Laughter.)  I guess it's on you to decide.
Q.  I want to ask you to just reflect on your year, which has been a tremendous year and a lot has gone on.  I want to ask particularly what was physically going on with you at the end of the match?  What was the problem?
NOVAK DJOKOVIC:  Well, it was great two weeks for me overall.  I played really good tennis when I needed to.  Today it was just not meant to be.  You know, we played almost five hours.  A lot of running, a lot of rallies.  I think that says enough about the effort that we both put, you know, physical, mental effort.  This time I didn't win the match, and that's sport.
Q.  You had some good early wins and then you had some real tough times.  You were in the shadow of Rafa and Roger.  You hung in there, kept on going, and then you scored your incredible breakthrough.  Andy now has persevered through many, many losses and has broken through.  My question is:  How does a pro deal with that?  How does he keep on going?  How does he keep his arc of his career going upward?
NOVAK DJOKOVIC:  Well, I think in my experience it was just a matter of belief, really mentally to mature and to understand what you need to do to become a Grand Slam champion and to become the best in the world.  Andy has all the capacity he needs, all the talent on the court.  He's dedicated; he's professional.  He has proven that many years already, you know, with his results.  Us four, you know, we are taking this game to another level, and it's really nice to be part of such a strong men's tennis era, you know.  Obviously last couple of years ‑‑ I mean, I'm sure he's gonna answer better ‑‑ but it was a necessary experience for him also to understand, you know, what he needs to do to be in the position that he is today.  So it was kind of similar story for me couple years back.  You know, he has done it.
Q.  Two years ago after the final you mentioned Rafa made one step; last year you made giant step; this year four different men can day, four gentlemen, four musketeers.  What do you think about today's men's field?  It's so competitive, so close.
NOVAK DJOKOVIC:  I'm not sure what's gonna happen next couple of years.  Obviously nothing is predictable.  You know, I'm trying to think about myself.  As I said, it's a privilege to be part of this era.  It's obvious that the four of us, you know, we get to the later stages of every single Grand Slam.  Andy winning tonight makes it even more competitive and more interesting for people to watch it.
Q.  Does it change your approach for the fight for No. 1 in any way?  Andy Murray winning today, does it change in any way your approach to the fight for No. 1?
NOVAK DJOKOVIC:  No.  My approach is always the same, you know.  I'm going to continue on to do what I've done so far.  I have a great team of people around me.  Being No. 1 of the world this year, end of this year is, yes, one of the objectives.  I'm going to try to recover from this and move on.
Q.  You seemed to play a lot of slice tonight especially on the backhand side especially early in the match.  Was that a tactic to adjust to him or to adjust to the wind?  Both?
NOVAK DJOKOVIC:  Well, yeah, the conditions were requiring a lot of change of pace and variety.  I think we both used the slice efficiently, you know.  It's really difficult to predict because the wind was blowing very strong from all parts of the court.  You know, sometimes ball just sits there and you have to make an extra step to come to it.  You know, it was difficult to play, yeah.
Q.  You came around the net to congratulate him and hug him in a very sporting gesture.  You're the first person he sees in an extremely historic moment for Britain.  What did he seem like to have having won it and what did you say to him?
NOVAK DJOKOVIC:  What I said is what I said to you, that he deserves to win and I'm glad that he has won this trophy.  I mean it.  I mean, it must feel great for him.  It's his first Grand Slam.
Q.  Could you see on his face…
NOVAK DJOKOVIC:  Yeah, I mean, you know, at that point a lot of emotions go through your mind.  He's gonna answer better how he feels.
Q.  Going back to the match a little bit, you spiked that ball into the stands to win the fourth set; can you take us into the into your mind going into the fifth set?
NOVAK DJOKOVIC:  I was serving against the wind the first game.  Was 30‑15 up; he played couple good points; then, you know, 4‑2, to make a break, I didn't ‑‑ it was a bit lucky shot.  But, look, you know, that's sport.  You know, you are lucky; the opponent is lucky.  You can't affect that.  You try always to fight and give your best.  Fifth set was decided in first couple of games.
Q.  Not many people in Britain can remember the Fred Perry match in 1936.  You have to be I guess in your 90s to have any memory of that.  Do you think that the gold medal match for Andy Murray gave him the self‑confidence, the self‑belief that was the critical psychological issue for him?
NOVAK DJOKOVIC:  It's again a question for him, I think.  He's gonna answer better.  But from looking at it from the side, I mean, he definitely changed his mindset, I think, you know, towards the big matches.  I mean, he has won gold medal in his country.  A lot of expectations.  He has won it in a very impressive way in finals, so it must have been a great confidence boost for him.
Q.  I wasn't here for the first question.  When you played in Australia the long, long match, and this one, can you compare them?  Was this more difficult because of the wind?  Also, you were more tired then or today?
NOVAK DJOKOVIC:  Well, you know, conditions are there, and you have to adjust as a player.  Both of the Grand Slams are played on hard court but obviously a different setting, a different conditions that you're playing.
Q.  The rhythm?  Everything?
NOVAK DJOKOVIC:  Well, yeah.  I mean, as I said, it was obvious.  We had to make a lot of improvization with the shots.  We had to try to stay in there and stay focused and be in a good balance.  You know, the wind was doing everything to keep us out from balance.  So it was tough to play in.
Q.  That match in Australia he only had obviously started working with Ivan Lendl.  Now they have been working together for eight months.  What are the main differences that you see?  Is it mainly mental or is there a change in his game?
NOVAK DJOKOVIC:  I think it's mental in the end mostly.  He has maybe couple of adjustments in his game.  Maybe he goes for forehand more than he used to.  But, you know, he was he was always out there one of the best players to play in the men's game last couple of years.  It was always a challenge to any of us on any surface.  I think it was mental for him in the end to really, you know, make a breakthrough.
Q.  What's the key for you to get over this?
NOVAK DJOKOVIC:  Have days without tennis.
Original Story:
http://www.tennispanorama.com/archive...
THE BACKYARD
BEST OF MAXIM
RELATED ARTICLES
With no wind and the sun on his back, Novak Djokovic looked like a different player from the frustrated performer of the day before as he returned to Arthur Ashe Stadium on Sunday to demolish David Ferrer 2-6, 6-1, 6-4, 6-2 in the interrupted US Open semifinal. Ferrer, the muscular little road runner who is a solid world No. 5 but can seemingly go no higher, only needed to hold...
FLUSHING MEADOWS, NY – Novak Djokovic has moved into his third straight US Open final with a 2-6, 6-1, 6-4, 6-2 victory over No. 4 seed David Ferrer of Spain on Sunday. The match was suspended on Saturday afternoon due to a severe weather conditions due to an on-coming storm with Ferrer leading 5-2 in the first set. The blustery conditions frustrated the Serb who could not control...
  FLUSHING MEADOWS, NY – Scotland's Andy Murray had become the first man from Great Britain since Fred Perry  won the US Championships in 1936 to win a major title by defeating Novak Djokovic 7-6(10), 7-5, 2-6, 3-6, 6-2 for the 2012 US Open title. The victory comes in his fifth major finals. The match which went 4 hours, 54 minutes was highlighted by many long, stirring rallies...
Airing in the afternoon on a workday for the fifth consecutive year, it should not be a shock that overnight ratings were unimpressive for the men's final of the U.S. Open. The Andy Murray/Novak Djokovic U.S. Open men's final drew a 2.3 overnight rating on CBS Monday afternoon, down 12% from last year (2.6), but up a tick from 2010* (2.2). The 2.3 overnight is the second-lowest...
  FLUSHING MEADOWS, NY – No. 2 Novak Djokovic will play  No. 4 Andy Murray for the US Open Men's singles championship on Monday.  Here is a look at the their head-to-head records. Statistics provided by the International Tennis Federation.   Men's Singles Final NO. 2 NOVAK DJOKOVIC (SRB) v NO. 3 ANDY MURRAY (GBR)     US Open Series As first-place finisher in the US Open...
U.S. Open Men's Final Stats By The Associated Press Monday At The USTA Billie Jean King National Tennis Center New York Andy Murray (3) def. Novak Djokovic (2), 7-6 (10), 7-5, 2-6, 3-6, 6-2. Murray Djokovic 1st Serve Percentage 65 62 Aces 5 7 Double Faults 4 5 1st Serve Winning Pct. 62 63 2nd Serve Winning Pct. 48 42 Fastest serve (mph) 132 128 Average 1st serve speed...
After a 76 year wait, Britain finally hit it's Grand Slam. Andy Murray won his first Grand Slam title Monday night at the U.S. Open defeating Novak Djokovic in five grueling sets. After Murray won the first two sets 7-6 (10) and 7-5, Djokovic mounted a comeback taking the next two 2-6 and 3-6. Murray fought off the defending champion nearly five hours into the match winning the...
Britain's media are unfurling the superlatives they've been waiting 76 years use as the nation celebrates Andy Murray's drought-breaking Grand Slam win over Novak Djokovic at the U.S. Open. Murray beat No. 2-ranked Djokovic 7-6 (10), 7-5, 2-6, 3-6, 6-2 in a thrilling five-set U.S. Open final Monday to become the first British man to win a Grand Slam since Fred Perry...
Nobody said it was going to be easy, and Andy Murray learned that the hard way as he defeated Novak Djokovic in a grueling 5-set match to win his first major title. Murray is just coming off a gold medal performance in the 2012 Olympics, but he was still lacking that elusive first grand slam title coming into the U.S. Open. He looked great in opening rounds, but his 5 hour match...
Andy Murray's five-set victory over Novak Djokovic in the U.S. Open final was watched by more than 16 million on TV, an increase from last year's 11.8 million and the highest total since 2007. CBS Sports says 16.2 million viewers caught all or part of Murray's 7-6 (10), 7-5, 2-6, 3-6, 6-2 win. It was an increase of 4.4 million from Djokovic's victory against Rafael...
Open era (1968-present) 2012 - Andy Murray def. Novak Djokovic, 7-6 (10), 7-5, 2-6, 3-6, 6-2. 2009 - Juan Martin del Potro def. Roger Federer, 3-6, 7-6 (5), 4-6, 7-6 (4), 6-2. 1999 - Andre Agassi def. Todd Martin, 6-4, 6-7 (5), 6-7 (2), 6-3, 6-2. 1988 - Mats Wilander def. Ivan Lendl, 6-4, 4-6, 6-3, 5-7, 6-4. 1980 - John McEnroe def. Bjorn Borg, 7-6 (4), 6-1, 6-7 (5), 5-7, 6-4...
2012 - Andy Murray def. Novak Djokovic, 7-6 (10), 7-5, 2-6, 3-6, 6-2. 2011 - Novak Djokovic def. Rafael Nadal, 6-2, 6-4, 6-7 (3), 6-1. 2010 - Rafael Nadal def. Novak Djokovic, 6-4, 5-7, 6-4, 6-2. 2009 - Juan Martin del Potro def. Roger Federer, 3-6, 7-6 (5), 4-6, 7-6 (4), 6-2. 2008 - Roger Federer def. Andy Murray, 6-2, 7-5, 6-2. 2007 - Roger Federer def. Novak Djokovic, 7-6...
Tennis News

Delivered to your inbox

You'll also receive Yardbarker's daily Top 10, featuring the best sports stories from around the web. Customize your newsletter to get articles on your favorite sports and teams. And the best part? It's free!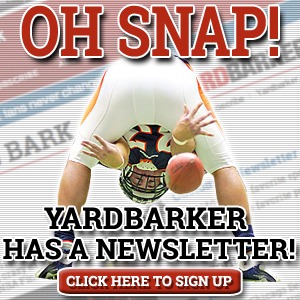 Latest Rumors
The Backyard

Today's Best Stuff

For Bloggers

Join the Yardbarker Network for more promotion, traffic, and money.

Company Info

Help

What is Yardbarker?

Yardbarker is the largest network of sports blogs and pro athlete blogs on the web. This site is the hub of the Yardbarker Network, where our editors and algorithms curate the best sports content from our network and beyond.