Found May 24, 2012 on Lost My Way:
Any woman who looks like that isn't allowed to complain about having trouble finding men. 29-year-old Olympic athlete Lolo Jones has come out that she's a virgin, but says that being a virgin is "harder than training for the Olympics." She says that because she doesn't believe in extramarital sex guys often judge her and it's hard to find a boyfriend. After all, when guys are looking for a girlfriend they're trying to find somebody who has slept with everybody under the Sun. She doesn't have a hard time finding guys to date but she can't seem to find the right one.
Listen lady, I can understand if you don't like being a virgin but don't try to tell me that it's harder than training for the Olympics. Working out so my stomach doesn't jiggle when I brush my teeth is harder than being a virgin. You're trying to tell me that guys don't return your calls once they find out you're a virgin? I'm calling ******** on you. I'm positive that I can find a bunch of guys who are borderline in the same boat as you, the only reason they're not virgins is because they got lucky and tricked a girl into sleeping with them once. I'll tell you what, you email me, we'll date and I won't judge you for being a virgin as long as you don't judge me for being a grown man who enjoys cartoons. Those are real problems, when women judge you because you're a child in a man's body.
TL;DR
Olympic hurdling star Lolo Jones claims it's harder to be a virgin than it is to train for the Olympics.
The model Olympic hurdling star who can't find a boyfriend - because she's a virgin
[DailyMail]
Posted by Atkins under Random
Original Story:
http://www.lmwlostmyway.com/1/post/20...
THE BACKYARD
BEST OF MAXIM
RELATED ARTICLES
Lolo Jones will be chasing Olympic gold this summer at the Olympic games, but she may have plenty of suitors chasing after her away from the track. The 29-year-old recently admitted in an interview with Real Sports on HBO that she is a virgin, waiting until marriage to have sex, and that it's been awfully difficult to remain that way at times. "It's just something, a...
Here's one Jones you can't keep up with.
If you thought that Lolo Jones' toughest accomplishment would be training to win the gold medal in London 2012, you'd be wrong. The LSU hurdler recently admitted on HBO Real Sports that... [[ Read More ]]
Today's hot chick is Lolo Jones.  Lolo is an American track and field athlete who specializes in the 60 and 100 meter hurdles.  Most of you around the internet know her as the Olympic Virgin. Here is her story. Daily Mail - Olympic athlete Lolo Jones has told of how being a virgin is 'harder than training for the Olympics'. The 29-year-old from Louisiana said ...
    29-year-old Olympic hurdler Lolo Jones admits to being a virgin in an interview with HBO's "Real Sports."  Jones states that being a virgin is "harder than training for the Olympics."  Lolo says she has "been tempted" but sex is "a gift I want to give my husband.  Lolo was favored to win the 100 m hurdles at the 2008 Beijing Olympics...
29-year-old Olympic hurdler Lolo Jones has won a silver medal at the 2008 Summer Olympics in Beijing and she is currently training for the 2012 Summer Olympics in London. According to Jones training two times for the Olympics happens to be easier than remaining a virgin. Check out the video below as she explains in recent interview with HBO's Real Sports, how hard is has...
Since Olympic hurdler Lolo Jones revealed that she is still a virgin on Twitter recently, people have been suggesting that she date Tim Tebow. Why? Because people are immature, and naturally any two virgins who are popular athletes and happen to be above the age of 24 would be perfect for each other. That's the way the world works. Rather than pretend she has not heard the suggestions...
Tim Tebow is a second string NFL quarterback for the New York Jets who is best suited as a special teams player who makes occasional wildcat appearances under center. LoLo Jones is a Unites States Olympic hurdler getting ready for the 2012 Summer Olympics in London, looking to bring home a gold medal. Aside from both being considered wildly popular in their respective sports, the...
U.S. Olympian Lolo Jones is one of the biggest track and field stars in the world right now. She's also considered one of the most photogenic and sexiest people in the 2012 London Olympics.  ESPN did a great feature on her during his LSU days, and she's one of the favorites for the hurdles this Olympic games. In an interview with HBO's "Real Sports," 29-year-old Olympic...
The 2012 London Summer Olympics are almost upon us. And the big news in female Olympians today? That hurdler Lolo Jones plans to remain a virgin until she marries.Why, why, why, why, why????? Who cares? If you've read any of my other blog posts in this and my television blog, you know that I'm very frustrated by the "news" today...why are news agencies reporting...
Forget training for the Olympics and "just saying no" to PEDs, the hardest thing for Olympic hurdler Lolo Jones is remaining a virgin. And with all the stories about Olympic Village romps between athletes, this girl is going to have one difficult go in London. But Lolo is determined to to keeping her purity, and [...]
Track and Field News

Delivered to your inbox

You'll also receive Yardbarker's daily Top 10, featuring the best sports stories from around the web. Customize your newsletter to get articles on your favorite sports and teams. And the best part? It's free!
THE TRACK AND FIELD HOT 10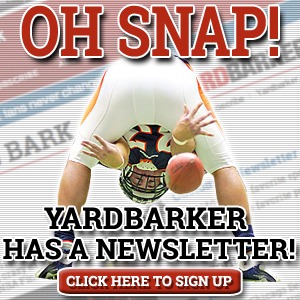 Latest Rumors
Best of Yardbarker

Today's Best Stuff

For Bloggers

Join the Yardbarker Network for more promotion, traffic, and money.

Company Info

Help

What is Yardbarker?

Yardbarker is the largest network of sports blogs and pro athlete blogs on the web. This site is the hub of the Yardbarker Network, where our editors and algorithms curate the best sports content from our network and beyond.