Jeff Jarrett is now working as a regular agent for television, this according to The Wrestling Observer. He was back at the last TNA TV tapings and assigned to several matches. RESULTS CMLL 9/30 'Äď Arena Puebla 1. Ares & Siki Osama beat Aguila Egipcia & Black Tiger 2. Princesa Blanca/Princesa Sugei/Tiffany defeated Dalis la Caribena/Goya Kong/Luna Magica with Dalis having issues with her partners again. 3. La Dinastia Casas (Felino/Puma King/Tiger) beat Sagrado/Stigma/Stuka Jr. 4. Atlantis/Blue Panther/Shocker defeated Black Terry/Negro Navarro/Solar I in your standard solid match from the Maestros with fans throwing money in the ring afterwards in appreciation. 5. Angel de Oro/La Mascara/La Sombra beat Ephesto/Mephisto/Ultimo Guerrero with Mascara going over Mephisto and challenging him for a shot at his Mexican National Lt. Heavyweight Title next week. CMLL 10/1 'Äď Arena Coliseo de Guadalajara 1. Black Metal & Esfinge beat Demonio Maya & Sadico 2. Astral & Electrico defeated Pequeno Olimpico & Pequeno Violencia 3. Delta/Fuego/Guerrero Maya Jr. beat Namajague/Shigeo Okumura/Sangre Azteca 4. Misterioso II/Negro Casas/Psicosis defeated Hijo del Fantasma/Rey Cometa/Stuka Jr. 5. Blue Panther/Marco Corleone/Mistico II beat La Maquina de la Destruccion (Damian el Terrible/Rey Bucanero/Vangelis) by DQ when Terrible fouled Marco and these two will have a singles match next week. CMLL 10/1 'Äď Arena Mexico 1. Molotov & Sensei beat Apocalipsis & Inquisidor 2. Cancerbero/Tomohiro Ishii/Raziel defeated Diamante/Pegasso/Starman 3. #1 Contender Torneo por el CMLL Tag Titles 'Äď Block B 'Äď Quarterfinals: Kraneo & Morphosis beat Thunder & Triton 4. #1 Contender Torneo por el CMLL Tag Titles 'Äď Block B 'Äď Quarterfinals: La Mascara & Rush defeated Dragon Rojo & Rey Escorpion 5. #1 Contender Torneo por el CMLL Tag Titles 'Äď Block B 'Äď Quarterfinals: Felino & Mr. Niebla beat Brazo de Plata & Maximo 6. #1 Contender Torneo por el CMLL Tag Titles 'Äď Block B 'Äď Quarterfinals: Los Sicarios del Infierno (Averno y Mephisto) defeated Mascara Dorada & Titan 7. #1 Contender Torneo por el CMLL Tag Titles 'Äď Block B 'Äď Semifinals: La Mascara & Rush beat Kraneo & Morphosis 8. #1 Contender Torneo por el CMLL Tag Titles 'Äď Block B 'Äď Semifinals: Felino & Mr. Niebla defeated Los Sicarios del Infierno (Averno y Mephisto) 9. #1 Contender Torneo por el CMLL Tag Titles 'Äď Block B 'Äď Finals: La Mascara & Rush beat Felino & Mr. Niebla 10. Euforia/Ultimo Guerrero/Volador Jr. (wearing Venom bodypaint even on his head) defeated Angel de Oro/La Sombra/Valiente when Volador fouled and pinned Sombra. Independent 9/29 'Äď Arena Pavilion del Norte de Saltillo (60th Anniversary Show) 1. Alfa Romeo & Destino beat Eclipse & Excalibur 2. Dragon de Jade/Dragon Ninja/Dragon Oriental defeated Black Spartan/Nemesis/Rafaga 3. Kikapoo Jr./Lince de Oro/Tormento Negro beat Boy Rocker Jr./Guerrero Negro II/King Rap 4. Espartaco/Negro Navarro/Zorro Plateado Jr. defeated Tempestad/Las Traumas I y II 5. Guerrero del Ring/Guerrero Negro Jr./Hijo del Guerrero Negro beat Angel del Infierno/Green Demon/Sangre Latina 6. Piloto Dos Mil/Titan/Triton defeated Escandalo/Loco Max/Nitro Independent 9/29 'Äď Gimnasio Josue Neri Santos de Ciudad Juarez (50% capacity) 1. Sky Bird & Pequeno Peluchin beat El Tiburon & Mini Fussion 2. Payaloco & Ultimo Vikingo defeated Espectro III & Rabia 3. Ghost Ryder/Kung Fu Panda/Vary beat Espartaco/Peluchin Maldad/Canelo Villela Jr. 4. Pagano/Cassandro/Pimpinela Escarlata defeated Akanthus/Angel Negro/Trimegistro 5. Aereo/Drago/Fenix beat The Psycho Circus (Monster Clown/Murder Clown/Psycho Clown) by DQ when Clown ripped off Aereo'Äôs mask. 6. Cibernetico & La Parka Jr. defeated Hijo del Texano & Silver King with Silver King Jr. also getting involved making this basically a handicapped match. IWL 9/28 'Äď Arena Neza 1. Panterita & Sky Man beat Harry Potter & Rayo Star 2. Babel/Centinela/Corcel Infernal/Quimico Jr. defeated Gotita de Plata/Kid Jaguar/Las Medics I y III 3. La Resistencia (Arkanos/Kilvan/Shadow/Yoruba) beat Arceus/Fly Metalik/Fly Star/Fly Warrior 4. Triangular de Tercias: Los Indestructibles (Infierno Kid/Sepulturero/Ultimo Vampiro) defeated Las Saetas del Ring (Freelance/Pantera/Micke Segura) and ATM (ATM/ATM Gold/ATM Silver) 5. Aero Boy/Dement Xtreme/Hormiga/Violento Jack beat Los Porros (Angel o Demonio/Leon Rojo/Ovett/Perico) 6. Fresero Jr./Tony Rivera/Zumbido defeated Black Terry/Dinamic Black/Dr. Cerebro 7. WWA Trios Titles: La Secta Negra (Carta Brava Jr./Cerebro Negro/Fantasma de la Opera) beat El Trio Fantasia (Super Muneco/Super Pinocho/Super Raton) to retain their titles and the Clowns challenged afterwards for a masks/hair match. 8. 3 Way Dance por el IWL Heavyweight Title: Canek defeated Dr. Wagner Jr. clean by pinfall after a senton to win the title. L.A. Par-K came in as champion but was pinned first. WMC 9/29 'Äď Deportivo SME de Villacoapa 1. Imperio Negro & La Parkita beat Espectrito & Espectrito de Ultratumba 2. Lord Freeze/Pantherman/Mini Elektro defeated Criollo/Soldado del Diablo/Zurdog 3. Crazy Star/Felina Metalica/Star Fire beat Davinha/Reyna Iris/Paloma Rouse 4. Mascara contra Caballera: Ikaro defeated Caricia who got shaved afterwards. 6. Arkangel de la Muerte/Brazo Jr./Hooligan beat Dragon Rojo/Polvora/Tartu Jr. 7. Ultimo Guerrero defeated Rey Escorpion by DQ when Dragon Rojo & Polvora interfered. TIJUANA/BAJA CALIFORNIA Baja Stars 9/27 'Äď Auditorio Municipal de Tijuana 1. Dragon Chino & X-Peria beat Black Phantom & Dementor 2. Johnny Goodtime & Johnny Yuma defeated Eddie Randle & Ryan Kid 3. Enfermero Jr./King Azteca/Shamu beat El Kaliman/Pancho Cachondo/Rubi Gardenia with Gardenia wanting a hair match with Enfermero afterwards. 4. Angel Negro/Arandu/TJ Boy battled Forever Hooligans (Alex Koslov & Rocky Romero)/Kaos to a double countout when everyone was taken out by dives. 5. Canek & L.A. Par-K battled Carlito Colon & Dr. Wagner Jr. to a DDQ when after Carlito turned on Doc and left the ring, Wagner made a comeback after Canek & Par-K started having issues with each other and Doc ripped off Par-K'Äôs mask as he was being fouled by Par-K. CWF Mid-Atlantic sent out the following: Since 2001 it has been THE most exciting event on the year. It'Äôs the night where careers are made and anything can happen. 30 of the top professional wrestlers from all over North Carolina, Virginia and beyond enter one match with one goal 'Äď be the last man standing and earn a guaranteed championship match. It'Äôs the can'Äôt miss event of the year, the 2013 CWF RUMBLE~! Can'Äôt join us in person? We'Äôll be streaming LIVE worldwide at http://ondemand.cwf247.com/ and http://highspots.tv/. The video stream will be LIVE and 100% free thanks to our great sponsors at http://www.pwponderings.com/, http://highspots.tv/ and http://102jamz.com/. Listen to 102 JAMZ all this week and next for your chance to WIN tickets to the CWF Rumble on Oct 5th! We'Äôll be LIVE worldwide from the MID-ATLANTIC SPORTATORIUM, 1001 SPRINGWOOD AVE IN GIBSONVILLE, NORTH CAROLINA This event is a near sell out every single year so you definitely want to reserve your seats right now so that you are not left out! Doors open at 7 PM and bell time is 7:30 PM sharp. MAIN EVENT 'Äď 30 MAN RUMBLE MATCH Everyone in the match draws a number between 1 and 30 in the hours before the event. That'Äôs your entrance number as the two wrestlers start who drew 1 and 2 and every 90 seconds the next number enters. A wrestler is eliminated when thrown over the top rope and both feet touch the arena floor. The last man left standing in the ring once 29 others have been eliminated earns a guaranteed championship match against any champion of his choice in the PWI organization. Confirmed participants for this year'Äôs match include: 'ÄúSHO SMOOVE'ÄĚ CHRIS LEA, THE KILLBILLIES, MECHA MERCENARY, LANCE LUDE, WALTER EATON, ROY WILKINS, 'ÄúTHE ASSASSIN'ÄĚ RAY KANDRACK, SMITH GARRETT, CHARLIE WESTON, NICK RICHARDS, JASON MILLER, DONNIE DOLLARS, MARK JAMES, AARON BIGGS, BRAD ATTITUDE and 'ÄúTHE 1ST'ÄĚ RIC CONVERSE. More participants for the Rumble Match will be announced exclusively this week and next on http://pwponderings.com/. Plus: For the Mid-Atlantic Championship: MATTHEW DE NERO VS. ARIK ROYAL (C) The 'ÄúSummer of Matty'ÄĚ may be over but de Nero is hoping to continue his winning ways by adding another championship to his trophy case. The reigning Television Champ sent shockwaves throughout the Mid-Atlantic Sportatorium when he challenged Heavyweight Champ Arik Royal to a champion versus champion bout at the CWF Rumble. Royal seems to have taken it personally that his friend would challenge him for the championship and tempers are flaring heading into this championship bout! For the Mid-Atlantic Tag-Team Championship: TREVOR LEE & CHET STERLING VS. KAMAKAZI KID & LEE VALIANT (C) The arrogant Aftermath duo of Trevor & Chet square off against CWF'Äôs most popular daredevils. Trevor and Valiant went 45+ minutes in a Weaver Cup classic two months ago and now the stage is set for a championship showdown between them and their partners. The formerly rocky partnership of Kazi & Lee seems to have solidified in recent weeks but now they have to contend with a younger, quicker, hungrier team gunning for their championship! All Stars versus Dynasty: ROY WILKINS VS. RIC CONVERSE CWF'Äôs two supergroups are on a collision course with the first shots being fired when Wilkins, Walter Eaton and Ray Kandrack made a shocking return on September 7th attacking Converse & Xsiris. The Dynasty fired back on September 21st as Brad Attitude and former Mid-Atlantic Champion Steve Greene returned to help their partners and the reformed Dynasty struck back against the All Stars. Now the former 6-time Mid-Atlantic Champion Converse will go one on one against the last year'Äôs Rumble winner Wilkins. With the other members of both teams set to participate in the 30 Man Rumble Match we could see all our war break out between the two groups. BRANDON DAY VS. 'ÄúSHO SMOOVE'ÄĚ CHRIS LEA The hard working rookie who represents 102 JAMZ and WXII so proudly will need to be on his game to fight off Brandon Day'Äôs onslaught of technical violence. And much more to be announced. Keep checking http://www.cwf247.com for further announcements! If you can'Äôt be at the Mid-Atlantic Sportatorium in Gibsonville you can still watch LIVE from your home computer, tablet or mobile device absolutely 100% free thanks to our sponsors Highspots TV, PWPonderings.com and 102 JAMZ. Here'Äôs how to order and watch from home: 1. Go to http://ondemand.cwf247.com/ and register your user name and password. It'Äôs 100% free, just pick a user name, sign up at OnDemand.CWF247.com and come back on October 5th at 7:30 PM EST to watch the 13th Annual CWF Rumble absolutely free using your log-in information. You MUST register to access the link for the live streaming event and will need your registration information to access the page on the day of the event. Remember we'Äôll stream LIVE Saturday night October 5th at 7:30 PM EST from the Mid-Atlantic Sportatorium in Gibsonville, North Carolina. 2. Become a member of Highspots TV. You can sign up for as little as $9.99 and enjoy hours of top quality wrestling entertainment streaming to your computer or mobile device including independent wrestling events from the top organizations like PWG, CWF Mid-Atlantic and PWX, behind-the-scenes interviews with your favorite wrestling stars of yesterday and today, women'Äôs matches, classic matches from the archive and so much more. For all the information on how to join Highspots TV and get instant access to hundreds of hours of quality pro wrestling at your fingertips, visit http://highspots.tv/sign-up/. If you live in the Mid-Atlantic region and want to be there live in attendance you can reserve your seats right now under the 'ÄúGet Tickets'ÄĚ link on http://cwf247.com/ and pick up your will call tickets when doors open at 7 PM on the day of the event. OR listen to 102 JAMZ the Triad'Äôs hip-hop leader who will giving away FREE tickets to the event in the weeks leading up to the big night!
Original Story:
http://www.ringsidenews.com/article/1...
MORE FROM YARDBARKER
WWE News

Delivered to your inbox

You'll also receive Yardbarker's daily Top 10, featuring the best sports stories from around the web. Customize your newsletter to get articles on your favorite sports and teams. And the best part? It's free!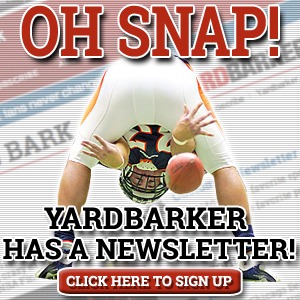 Latest Rumors
Best of Yardbarker

Today's Best Stuff

For Bloggers

Join the Yardbarker Network for more promotion, traffic, and money.

Company Info

Help

What is Yardbarker?

Yardbarker is the largest network of sports blogs and pro athlete blogs on the web. This site is the hub of the Yardbarker Network, where our editors and algorithms curate the best sports content from our network and beyond.