World Heavyweight Champion Kane defends his title against Edge, Alberto Del Rio and Rey Mysterio in a Fatal 4-Way Tables, Ladders and Chairs Match: Courtesy of the award-winning WWE Network. Watch past pay-per-views and WWE TLC 2016 at http://wwenetwork.com Subscribe to WWE on YouTube: http://bit.ly/1i64OdT Must-See WWE videos on YouTube: https://goo.gl/QmhBof Visit WWE.com: http://goo.gl/akf0J4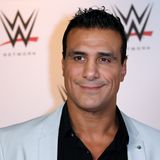 Former WWE heavyweight champion Alberto Del Rio was reportedly stabbed outside a restaurant in Mexico over the weekend. After Del Rio, whose real name is Alberto Rodriguez, no-showed an event for Mexican wrestling organization AAA, his representative posted a statement on Instagram revealing that the wrestler was assaulted by a man with a knife. "Mr. Rodriguez ("Alberto El...
On October 25, 2015, Alberto Del Rio made a triumphant return to the WWE and pinned John Cena clean to win the U.S. Title. Less than a year later, the squandering of that hype was officially finished with Del Rio leaving the company. Both the WWE and Del Rio made the announcement on Friday. My business relationship with @WWE has come to an end in good terms…thanks for the...
This morning, WWE.com issued a statement that Alberto Del Rio and the company had officially parted ways. Super Luchas is reporting that Del Rio will hold a press conference this afternoon to address the WWE departure and his wrestling future. Although it seems that already finished the second stage in WWE of Alberto del Rio , this Friday it will be announced officially what was...
While many will criticize Vince McMahon for the Roman Reigns debacle, the WWE creative behind Alberto Del Rio may be even more egregious. The disastrous second WWE stint for Del Rio will and should go down as one of the lowest points in this era of WWE booking. Del Rio's nine-month return to the WWE should have been an easy success. The return of a former champion and then-face...
The last few months have been pretty rough for WWE women's superstar Paige. She has not appeared on television since June and was drafted to Monday Night Raw in July leading to her being outshone by the likes of Sasha Banks and Charlotte. Things got much worse for her on Wednesday when she was hit with a 30-day suspension for her first violation of the company's wellness policy...
WWE star Alberto Del Rio made one of the more surprising comebacks in recent professional wrestling history, shocking the world in a return at WrestleMania earlier this year to take John Cena's United States championship. However, since that time, things haven't gone exactly as planned for the Mexican superstar. In fact, he wasn't even on the card for one of the four big...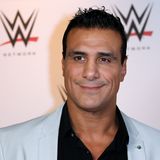 WWE announced moments ago that Alberto Del Rio (Jose Rodriguez) will be suspended for 30 days, effective tomorrow (Aug. 18, 2016), for his first violation of its Wellness Policy. Del Rio's time with the company — both his first stint and his latest return — has been ripe with controversy. Both Del Rio and WWE officials have been unhappy with his second run with the company...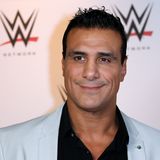 Is a relationship with Paige to blame for Alberto Del Rio's overall unhappiness in WWE? The pair recently went public with their romance, and as Lana and Rusev proved, the WWE isn't fond of personal life getting in the way of storylines. On the latest episode of Wrestling Observer Radio, Dave Meltzer reported that Paige and Alberto Del Rio were split during the brand extension...
WWE Hall of Famer Bob Backlund continues his quest to "Make Darren Young Great Again" as his protégé battles The Essence of Excellence.
MORE STORIES >>
WWE News

Delivered to your inbox

You'll also receive Yardbarker's daily Top 10, featuring the best sports stories from around the web. Customize your newsletter to get articles on your favorite sports and teams. And the best part? It's free!