Take a look at the impact that just one of John Cena's 550-plus wishes has had on a child from Make-A-Wish. Get your first month of WWE Network for FREE: http://wwenetwork.com Subscribe to WWE on YouTube: http://bit.ly/1i64OdT Visit WWE.com: http://goo.gl/akf0J4 Must-See WWE videos on YouTube: https://goo.gl/QmhBof
After defeating The Miz on Raw, The Cenation Leader paid a visit to 16-year-old Make-A-Wish kid Eyad at ringside. Get your first month of WWE Network for FREE: http://wwenetwork.com Subscribe to WWE on YouTube: http://bit.ly/1i64OdT Visit WWE.com: http://goo.gl/akf0J4 Must-See WWE videos on YouTube: https://goo.gl/QmhBof
The Cenation Leader rekindles his rivalry with The A-Lister in a bout with major Elimination Chamber implications. Get your first month of WWE Network for FREE: http://wwenetwork.com Subscribe to WWE on YouTube: http://bit.ly/1i64OdT Visit WWE.com: http://goo.gl/akf0J4 Must-See WWE videos on YouTube: https://goo.gl/QmhBof
As John Cena talks about his quest to defeat Universal Champion Brock Lesnar on The Grandest Stage of Them All, The Miz has harsh words for The Cenation Leader. Get your first month of WWE Network for FREE: http://wwenetwork.com Subscribe to WWE on YouTube: http://bit.ly/1i64OdT Visit WWE.com: http://goo.gl/akf0J4 Must-See WWE videos on YouTube: https://goo.gl/QmhBof
The Cenation Leader will open tonight's Monday Night Raw at 8/7 C on USA Network. Get your first month of WWE Network for FREE: http://wwenetwork.com Subscribe to WWE on YouTube: http://bit.ly/1i64OdT Visit WWE.com: http://goo.gl/akf0J4 Must-See WWE videos on YouTube: https://goo.gl/QmhBof
NXT Champion Kevin Owens looks to pull off an upset against United States Champion John Cena: Courtesy of the award-winning WWE Network. Get your first month of WWE Network for FREE: http://wwenetwork.com Subscribe to WWE on YouTube: http://bit.ly/1i64OdT Visit WWE.com: http://goo.gl/akf0J4 Must-See WWE videos on YouTube: https://goo.gl/QmhBof
Any Superstar with as storied a career as John Cena's will experience a few chapters of heartbreak along the way. Here are The Cenation Leader's 10 most shocking losses in a WWE ring. Get your first month of WWE Network for FREE: http://wwenetwork.com Subscribe to WWE on YouTube: http://bit.ly/1i64OdT Visit WWE.com: http://goo.gl/akf0J4 Must-See WWE videos on YouTube: https://goo.gl/QmhBof
Who will earn the right to be the last Superstar released into the Men's Elimination Chamber Match? Get your first month of WWE Network for FREE: http://wwenetwork.com Subscribe to WWE on YouTube: http://bit.ly/1i64OdT Visit WWE.com: http://goo.gl/akf0J4 Must-See WWE videos on YouTube: https://goo.gl/QmhBof
John Cena played to the home crowd at Wells Fargo Center on Monday night. Cena appeared on WWE Raw, which was held in Philadelphia, and he did his best to get on the fans' good side. He attempted to accomplish that by serenading fans with his own version of "Fly, Eagles, Fly" — the Eagles' fight song. Check out Cena using his powerful pipes to sing the popular fight song, with the...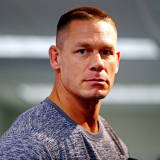 When people think of John Cena, there are many different things that come to mind. He has been the most popular and well-known wrestler of the past 15 years. Over this time, Cena has also expanded past wrestling with appearances in movies such as "Trainwreck," "Daddy's Home" and the upcoming "Bumblebee" Transformers movie. He also starred in television shows of his own, such as FOX...
MORE STORIES >>
WWE News

Delivered to your inbox

You'll also receive Yardbarker's daily Top 10, featuring the best sports stories from around the web. Customize your newsletter to get articles on your favorite sports and teams. And the best part? It's free!