The "Nature Boy" chooses his best four to build a current Horsemen group in WWE
Hall of Fame wrestler Hulk Hogan is prepared to return to the ring for the first time since 2015. That is, of course, if WWE head honcho Vince McMahon will welcome him back.McMahon severed ties wth the Hulk back in 2015 after comments from years before surfaced including some racially derogatory terms.While McMahon has not touched on the topic, Hogan recently noted that he'd love...
After NWA World Champion Ric Flair sucker punches Ronnie Garvin during an interview, he throws him in the ring, tosses the ref to the side and blasts him with a vertical suplex: Courtesy of the award-winning WWE Network. Get your first month of WWE Network for FREE: http://wwenetwork.com Subscribe to WWE on YouTube: http://bit.ly/1i64OdT Visit WWE.com: http://goo.gl/akf0J4 Must...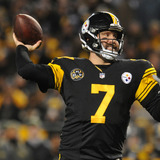 NFL signal-callers are becoming more and more clever with their audible calls.Most teams are forced to change up their calls on a weekly basisdue to the advancements in technology that have made watching film easier and more accessible.As we recently learned, the Rams\ used audible calls such as "Ric Flair," "Obama" and Hoosier" in last Sunday's game against the Texans. The Steelers...
It's no secret that wrestling legend Ric Flair has always been popular among women, and now we know just how popular he was, with the numbers to back it up.Flair recently wrapped a "30 for 30" documentary which will air November on ESPN — entitled "Nature Boy" — and he opened up about just how many women he's been with.In it, the 68-year-old wrestling icon reveals that he had sex...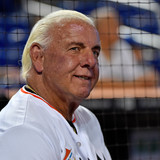 Ric Flair has confirmed that years of alcohol abuse led to his recent health complications, and the WWE legend swears he will never drink again.Flair was rushed to the hospital on Aug. 11 with severe stomach pains. Doctors discovered that the 68-year-old was in the early stages of kidney failure and on the verge of congestive heart failure, and Flair says the issues with his organs...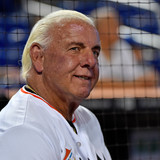 After undergoing an emergency surgical procedure earlier this month, WWE legend Ric Flair is said to be doing well and on the road to recovery.On Tuesday night, Flair's fiancee Wendy Barlow revealed on Facebook that The Nature Boy is set to begin physical therapy soon. Barlow described the way Flair bounced back as a "miracle." More positive news came Wednesday morning, when Flair...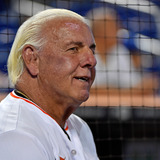 The news on wrestling legend Ric Flair is good.Flair's rep told TMZ Sports that the wrestler, who had been in a medically-induced coma, is "awake, communicating, and progressing."While the news is good, Flair still has "complications" and has a ways to go in his recovery, but the overall news is good for the wrestling icon. His family has said the wrestler is being treated for "multiple...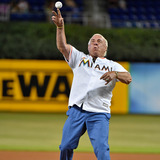 WWE legend Ric Flair remains in the hospital after undergoing surgery for an undisclosed medical issue, and one report claims his admitted problem with drinking alcohol helped lead the 68-year-old to where he is.A source close to the Flair family told Justin Barrasso of Sports Illustrated that the Nature Boy had part of his bowel removed after being diagnosed with an intestinal blockage...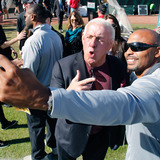 WWE legend Ric Flair is out of surgery and resting, reports TMZ Sports."Unclear how the surgery went but we're told Ric's family is by his side and they're waiting to meet with doctors," states the report.Flair, age 68, had been admitted to the hospital this weekend. Prior to surgery, he was in a medically induced coma. The issue had reportedly been related to Flair's heart.More...
MORE STORIES >>
WWE News

Delivered to your inbox

You'll also receive Yardbarker's daily Top 10, featuring the best sports stories from around the web. Customize your newsletter to get articles on your favorite sports and teams. And the best part? It's free!