Shane McMahon, the son of WWE founder Vince McMahon, was aboard a helicopter that made a crash landing off the coast of Long Island, New York, Wednesday morning. The helicopter landed in the Atlantic Ocean. McMahon and the pilot, Mario Regtien, were the only men aboard the Robinson R-44 helicopter. Neither man was harmed. The vehicle experienced engine failure, so Regtien conducted...
It's hard to believe that 16 years have passed since WWE Chairman Vince McMahon made a feeble attempt at creating a new professional football league to rival all others. It was called the XFL, and the fledgling league lasted all but one season. What McMahon tried to create was not your normal football league. But rather, a group of teams that would play by some new rules with some...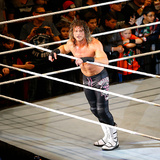 The next WWE pay-per-view event is Money in the Bank presented by the Smackdown Live brand and it takes place this Sunday night in St. Louis. The three main matches are the men's Money in the Bank Ladder Match, the first-ever women's Money in the Bank Ladder Match and Jinder Mahal defending the WWE Title against Randy Orton in Randy's hometown.There are only five advertised...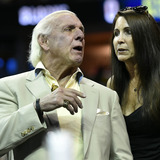 The first professional wrestling 30 for 30 will make its premiere on ESPN September 8. That's the long-anticipated documentary on Ric Flair, which was first mentioned in November 2015 by the production company involved, had its director (Rory Karpf, who also did I Hate Christian Laettner and The Book Of Manning) and title (Nature Boy) confirmed by ESPN a year later, and had a...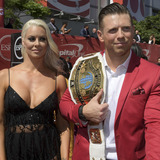 At Sunday night's Backlash pay-per-view event, Jinder Mahal defeated Randy Orton to win the WWE Championship. The victory shocked wrestling fans everywhere who never expected to hear the words, "Your winner and new champion, Jinder Mahal" in this or any other lifetime.Mahal has been a jobber for pretty much his entire WWE career before being vaulted into the main event scene...
Vince McMahon doesn't appear much on WWE programming much these days, kind of a surprising development for a man who was so outwardly the face of his company and the cultural phenomenon he spawned. Though that just adds to the power of a McMahon public appearance, such as during the April 3 edition of Raw when he announced the superstar shake-up. But with McMahon no longer in...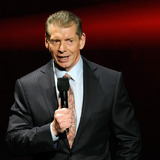 Vince McMahon was involved in a car accident on Tuesday that left his luxury vehicle damaged, but fortunately no one was injured.According to TMZ, McMahon was driving his black Bentley about a mile from WWE headquarters in Stamford, Conn. when he got into an accident with another driver. His car was reportedly banged up, but the accident was described as "minor.Naturally, many...
MORE STORIES >>
WWE News

Delivered to your inbox

You'll also receive Yardbarker's daily Top 10, featuring the best sports stories from around the web. Customize your newsletter to get articles on your favorite sports and teams. And the best part? It's free!