The FOX Sports NFL insider is close friends with Saints head coach Sean Payton. New Orleans Saints head coach Sean Payton doesn't have many fans in the national media, but he's very tight with FOX Sports insider Jay Glazer; even to a point where Glazer was a guest on Payton's float in the post-Super Bowl Orpheus parade back in 2010. Glazer has broken news before thanks to his friendship...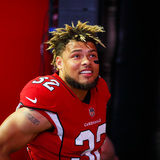 The Arizona Cardinals and Pro Bowl defensive back Tyrann Mathieu were working up until Wednesday's deadline to come to terms on a contract restructure. That's now completely off the table.According to Fox Sports NFL insider Jay Glazer, the Cardinals have informed Mathieu that he will in fact be released. In a vacuum, this isn't necessarily a stunning move. It had previously been...
Tyrann Mathieu's run with the Arizona Cardinals is over. On Wednesday, FOX Sports' Jay Glazer first reported that the Cardinals had informed the former LSU defensive back that they were releasing him. Mathieu joined the franchise as a third-round selection in the 2013 NFL Draft. He has 307 tackles and 11 interceptions for his career. Shortly after, the Cardinals made the move official...
The Arizona Cardinals will release Tyrann Mathieu according to Jay Glazer. The Arizona Cardinals were unable to make a restructure work and will be releasing Tyrann Mathieu according to Jay Glazer.
The Cardinals and Tyrann Mathieu had talked about re-working his contract, but in the end they were too far apart. Mathieu has been informed he's getting cut, Jay Glazer of FOX reports. The 25-year-old Mathieu had played two years of the five-year, $62.5 million contract he signed before the 2016 season. He's still a good [more]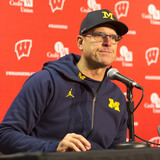 While no NFL team has yet fired its head coach, several jobs are likely to come available at season's end, or even before that.According to FOX's Jay Glazer, some NFL teams believe that current Michican and former San Francisco 49ers head coach Jim Harbaugh "could possibly be available." The reports of teams being interested are not new. But Harbaugh has recently said that an NFL...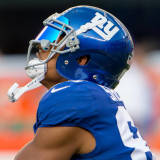 Don't count Sterling Shepard out for Thursday night's game against Washington just yet.The New York Giants wide receiver has been dealing with migraines and was listed as questionable for the game. He missed practice on Tuesday, and he's now a game-time decision.FOX NFL reporter Jay Glazer says Shepard woke up feeling better on Thursday and has a slight chance of playing.Shepard...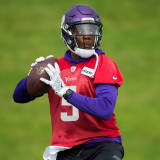 Could we see Teddy Bridgewater on an NFL field in 2017? The answer, according to Minnesota Vikings coach Mike Zimmer, is yes.Zimmer told FOX Sports's Jay Glazer that the quarterback, who suffered a devastating knee injury last August, is progressing well and has a chance to play before the 2017 season is over."He's rehabbing still," Zimmer said of Bridgewater's progress. "He's not...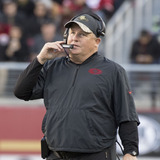 Chip Kelly is apparently a serious candidate for the Atlanta Falcons offensive coordinator position, which will be vacated when Kyle Shanahan takes the 49ers job after the Super Bowl.Kelly was fired as head coach of the San Francisco 49ers following a 2-14 season. He did not get involved in any talks for college coaching positions and instead said he was willing to become an offensive...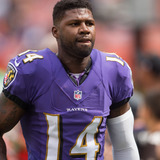 The Seattle Seahawks are adding what they hope will be a difference-maker for the postseason. According to FOX NFL reporter Jay Glazer, Seattle is signing Devin Hester for the playoffs. Seahawks are signing return maven Devin Hester for the playoffs. — Jay Glazer (@JayGlazer) January 4, 2017 Hester, 34, was with the Ravens this season before being released in December. He worked...
MORE STORIES >>
All Sports News

Delivered to your inbox

You'll also receive Yardbarker's daily Top 10, featuring the best sports stories from around the web. Customize your newsletter to get articles on your favorite sports and teams. And the best part? It's free!
THE HOT 10: Who's Trending