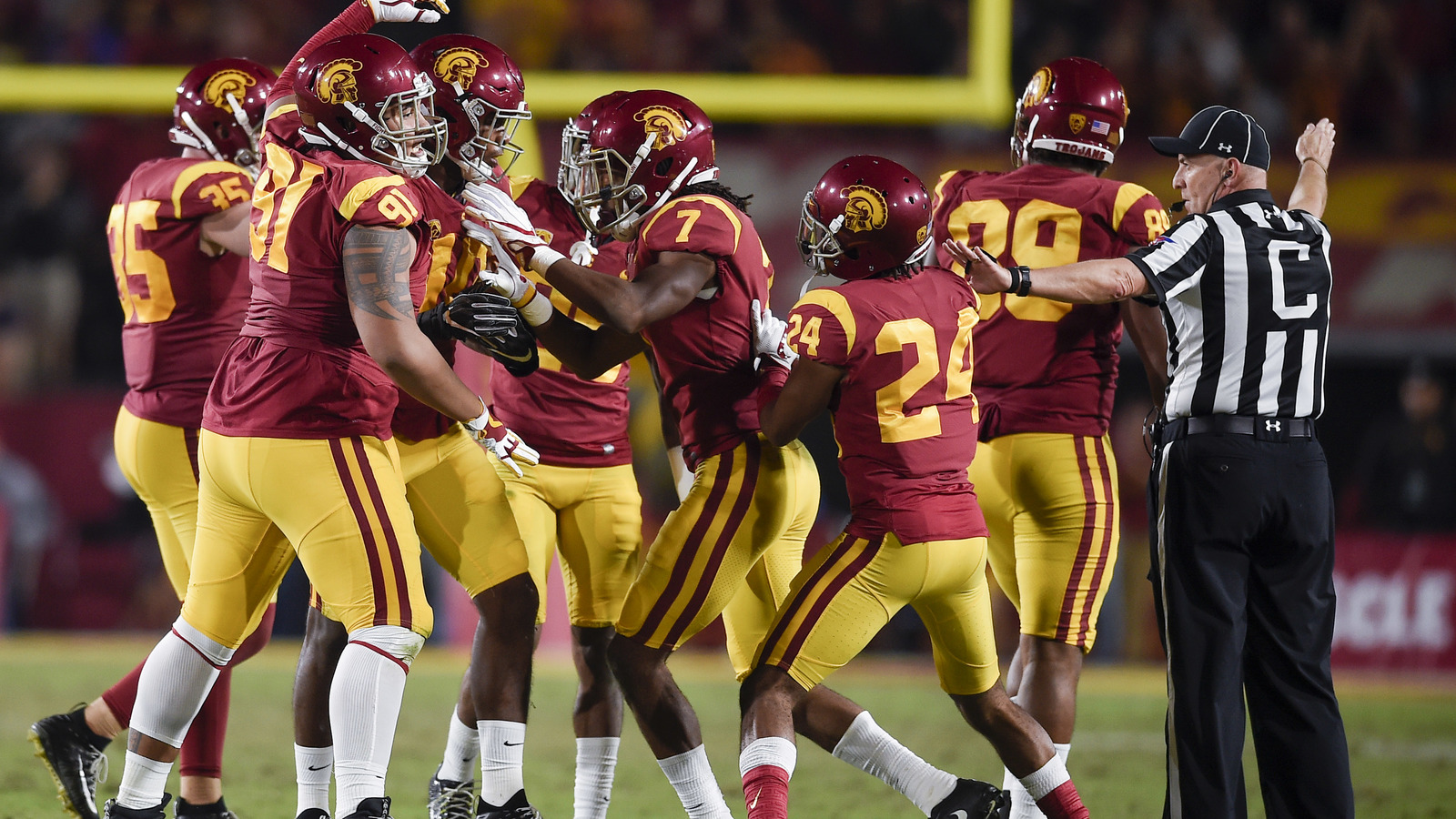 Kelvin Kuo-USA TODAY Sports
College football fans were impressed with the tackling ability of USC kicker Reid Budrovich, which was on full display during Saturday's game against UCLA.
Budrovich was one of the last lines of defense for his team when UCLA return man Darnay Holmes picked up steam after receiving a kickoff. Holmes raced up the sideline when he was met by Budrovich, who dropped him immediately with a textbook hit.
Holmes surely didn't see that hit coming. As for Budrovich, he did an excellent job of tracking and bringing down the speedy cornerback.
MORE FROM YARDBARKER:
QUIZ: Name every NCAA football national champion since 1950
Since 1950, there have been 83 consensus college football national champions. How many can you name? Only college/university names are accepted as answers, not team names (i.e. 'Lions').
MORE FROM YARDBARKER
College Football News

Delivered to your inbox

You'll also receive Yardbarker's daily Top 10, featuring the best sports stories from around the web. Customize your newsletter to get articles on your favorite sports and teams. And the best part? It's free!