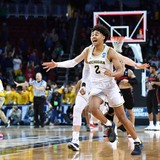 Make your free throws, kids. Otherwise Jordan Poole will teach you and unforgettable lesson. With 3.6 seconds remaining, Michigan would need at least a two-pointer to send it to overtime. But Poole would do them one better, creating one of the shots of the tournament in the process. Of course, the only reason they would get the chance? Because Devin Davis missed two free throws just...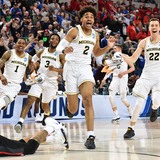 Few images can capture the essence of March Madness better than this one.Michigan defeated Houston 64-63 on Saturday in the second round of the NCAA Tournament on a heave by Jordan Poole at the buzzer. It was the kind of deep buzzer-beater that will go on highlight reels forever.After the improbable shot went in, the Wolverines celebrated, while the Cougars collapsed in disbelief...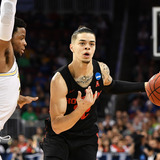 The man buns run in the Gray family.Rob Gray, who is Houston's star player, has made a name for himself in the NCAA Tournament thanks not only to his play, but also his style. The guard has a man bun that has been the talk of the tournament. And guess what? His little brother is easily identifiable by the man bun he wears too.Gray's little brother was shown by TBS multiple times...
NCAA Tournament analysis: Houston Cougars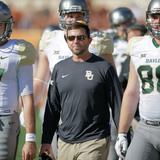 Houston head coach Major Applewhite announced Saturday that he has hired Kendal Briles away from Florida Atlantic. Briles, the son of disgraced former Baylor head coach Art Briles, will serve as an associate head coach, offensive coordinator and quarterbacks coach. Additionally, the program announced the hire of Randy Clements as its run game coordinator and offensive line coach...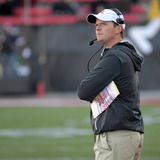 University of Houston head coach Major Applewhite released a statement on Friday afternoon thanking the University of Texas for allowing his team to relocate to Austin during Hurricane Harvey. The city of Houston could get hit hard by the storm this weekend. It's good to see help extended to the team this way."We are grateful to the University of Texas and its football program for...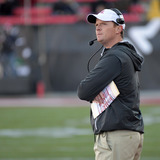 This past winter, Houston's football program underwent a few major changes, not the least of which was seeing Tom Herman leave for Texas. That move resulted in Herman's offensive coordinator, Major Applewhite, being bumped up into the captain's chair.Another major development was that quarterback Greg Ward Jr., one of the most dangerous dual-threat passers in the nation, left the...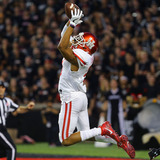 In not so shocking news, a player set to compete in the Las Vegas Bowl violated curfew. Unfortunately for Houston's Chance Allen, it resulted in being suspended for the team's bowl game. Houston second-leading receiver Chance Allen suspended for @LasVegasBowl for violation of team rules (curfew violation) pic.twitter.com/KNrKmK8H2O — Joseph Duarte (@Joseph_Duarte) December 17...
Houston has officially named its next head football coach, and many of us were shocked to learn that the job did not go to Lane Kiffin. You have to wonder if Kiffin is just as stunned. Dan Wolken of USA Today reported on Thursday that Houston was finalizing plans to hire Kiffin, pending the approval of school president Renu Khator. The report left open the possibility that Khator...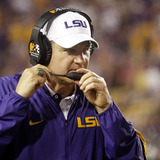 Houston was unable to convince Tom Herman to turn down the opportunity to coach a huge program like Texas, and that has left the Cougars to consider the possibility of replacing Herman with one of the bigger names in college football. According to a report from ESPN's Brett McMurphy, former LSU head coach Les Miles and Alabama offensive coordinator Lane Kiffin have both emerged...
Houston Cougars football head coach Tom Herman told his players he wasn't going to leave the team for another school, and then he did. The Texas Longhorns announced that they were parting ways with Charlie Strong on Saturday, and just hours later, we learned that Herman would be taking over for him. Herman, who has strong Texas ties, understands the passion that fans in that state...
Life is good for Tom Herman, as a hefty pay increase is likely coming his way following the season. Many have penciled LSU in to be Herman's next destination, but are the Tigers a lock to acquire his services? Bonta Hill and Eddie Maisonet discuss Herman's future and who should pursue the gold-grill wearing head coach.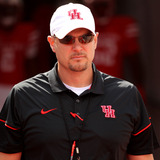 Tom Herman will be among the most highly sought-after coaches throughout the season. In his first year at Houston, the former Ohio State offensive coordinator led the Cougars to a 13-1 record — quite an improvement over the team's 8-5 season the year before he got there. This season he's 4-0 with a victory over Oklahoma to his name. Given his quick and significant success, he's...
MORE STORIES >>
Houston News

Delivered to your inbox

You'll also receive Yardbarker's daily Top 10, featuring the best sports stories from around the web. Customize your newsletter to get articles on your favorite sports and teams. And the best part? It's free!
THE HOT 10: Who's Trending