We've updated our Privacy Policy.
By continuing to use this site, you are agreeing to the new Privacy Policy.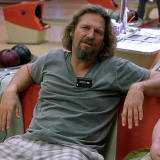 It's a stoned-cold fact: marijuana has been an integral part of some of our favorite comedies for at least 40 years. Some of the highest-caliber movies feature the highest-possible characters – and often the highest audience members. Look, it's a joint effort. With the release this week of "Gringo," an action comedy about marijuana pills, Mexico, cartels, and kidnapping, we want...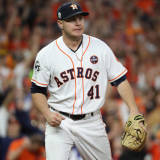 The Houston Astros undoubtedly are still basking in the afterglow of their World Series triumph, making the scene and celebrating the remarkable achievement by any means necessary. For Astros pitcher Brad Peacock, said revelry involved hanging out last weekend with none other than the … Backstreet Boys?The seminal boy band took their official Twitter account to show Peacock eagerly...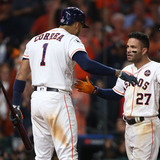 Jose Altuve's karaoke efforts have not gone unnoticed, it seems.Altuve serenaded reporters by singing "I Want It That Way" in the Astros' locker room last season, leading some to believe that maybe Altuve could've been in a boy band, rather than making plays and entertaining fans on the baseball diamond.But with the Astros currently one win away from a World Series title, and Altuve...
LIKE WHAT YOU SEE?
GET THE DAILY NEWSLETTER:
I'm not quite sure what he means, either. But it's being reported in the Des Moines Register: It's not his first visit to Des Moines. Brock recalled another visit to Des Moines when he ran into the boy-band group the Backstreet Boys. "I said, 'We have backstreet boys in St. Louis too,'" Brock said with a smile. Not these guys, though. "I called my son and said, 'You ever heard of...
I'm not entirely sure why three of the Backstreet Boys went to the Alabama Crimson Tide weight room, but they were given a tour on Tuesday afternoon.  Earlier this summer they took a photo with the Stanley Cup, so it appears that the boy band is working their way through the sports world.  In case you were wondering, the two not in the photo were Nick Carter and A.J. McLean. [@CecilHurt]  
MORE STORIES >>
Entertainment News

Delivered to your inbox

You'll also receive Yardbarker's daily Top 10, featuring the best sports stories from around the web. Customize your newsletter to get articles on your favorite sports and teams. And the best part? It's free!