In the aftermath of Virginia's unprecedented upset loss to UMBC, the school's Twitter account pointed to a Barack Obama bracket jinx.
Obama went with a homer pick in his March Madness bracket that worked out
Obama correctly picked the men's champ last year, so Michigan State fans have reason for hope in 2018
Obama correctly picked the men's champion last year, which is good news for Michigan State
Year after year during his presidency, Barack Obama went on ESPN and filled out some chalky-ass brackets, with no more than an upset or two in the first round and almost all No. 1 and 2 seeds in the Final Four. At the time, maybe you could have justified Obama's bracket conservatism by saying as president he simply didn't want to piss anybody off. What would the folks in noted swing...
Obama correctly picked the men's champion last year, which is good news for Michigan State
Former President Barack Obama revealed his bracket for the NCAA Tournament with Michigan State winning it all.
Is this 2014 all over again? Or does Barack Obama nail it this time around? We are not a political blog. However, when politics and MSU basketball clashes, we bend the rules. Former United States president Barack Obama filled out his bracket and tweeted it out for the world — and his 101 million Twitter followers — to see. And you know who he has winning it? That's right — the...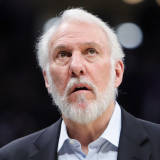 Gregg Popovich took advantage this week of a compliment from Barack Obama to take a pot shot at Donald Trump, a frequent target of the San Antonio Spurs head coach's criticism.It all started when Obama paid the Spurs organization high praise while speaking at MIT's Sloan Sports Analytics Conference earlier this week. Obama made it clear that if he had his druthers, he would sign...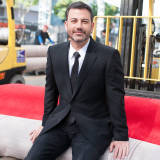 When the Academy of Motion Picture Arts and Sciences announced last May that Jimmy Kimmel would return to host the 2018 Oscars, the entertainment world was not, as it is now, on fire. Back then, a news item trumpeting Harvey Weinstein's production of "The Louis B. Mayer Story" starring Kevin Spacey, written by James Toback and directed by Brett Ratner would belong in Variety, not...
MORE STORIES >>
Entertainment News

Delivered to your inbox

You'll also receive Yardbarker's daily Top 10, featuring the best sports stories from around the web. Customize your newsletter to get articles on your favorite sports and teams. And the best part? It's free!