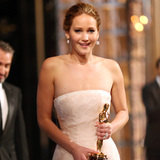 Everyone loves a good movie, and every once in awhile, the ceremony which hands out the film industry's highest honors can be just as entertaining as any blockbuster. We remember the hilarious hosts, the dramatic and touching speeches, and the occasional stunning upset of a category win, making for great water cooler talk the next day. Yet even more than that, we remember the jokes...
Nobody ever said the world was fair... especially when it comes to the world of film, which requires an incredible amount of skill, timing and luck in order to find both success and recognition. While veteran actors like Tom Cruise, John Travolta and Glenn Close are still waiting for their first Academy Award win alongside directors like Quentin Tarantino, Brian De Palma, and Spike...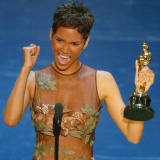 Winning an Academy Award is the moment every film industry professional dreams of, and when it arrives, winners have to quickly compose themselves and deliver their acceptance speech. Some are humble, some are funny, some are political, some are embarrassing and some manage to be all of those things at once. Just don't be boring! The following speeches, stretching from 1940 to the...
Summer is almost here, which means it's time to break out the short sleeves and sunglasses, and kick back while listening to some classic warm-weather tunes. But which ones should you choose? While countless songs about summer have been written and recorded, there are also a lot that actually include summer in the title. We've rounded up 25 of our favorites and compiled them into...
Summer just around the corner, which means it's time to make your summer playlist. Surely, you'll load up on great new music, but no summer playlist is complete without some classic jams from the 1970s. It doesn't matter if it's rock, soul, country or funk, the decade just exuded fun (at least in the musical sense), and we're here to help you select the right artists.
Barbra Streisand has been captivating audiences and moviegoers alike since she made her recording debut in 1962 at the age of twenty. Blessed with a powerful yet versatile singing voice, and a live performance talent every bit its equal, it's no wonder she's as popular today as she was in her 1970s prime. There's only one Babs, and it's impossible to imagine a world without her....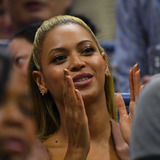 Now that the field has been set, it's time for the prognostication to begin. Who will win the most Grammy awards this year? Who will be snubbed? Which artist will win an award that should have gone to Beyoncé? (Spoiler alert, it's Adele)? Why did Leonard Cohen get snubbed so hard? Well, allow us to join the fun. We've predicted the winners of 20 major Grammy award categories, so...
MORE STORIES >>
Entertainment News

Delivered to your inbox

You'll also receive Yardbarker's daily Top 10, featuring the best sports stories from around the web. Customize your newsletter to get articles on your favorite sports and teams. And the best part? It's free!