We've updated our Privacy Policy.
By continuing to use this site, you are agreeing to the new Privacy Policy.
Kevin Costner's forward to Garrido's book, Life Is Yours To Win, gives a lot insight into the man, not just the coach. "People are motivated by fear," he explained to ESPN's Ryan McGee in the fall of '08. "Not fear like 'I'm going to beat you up if you don't do this,' but fear of failure. It's the great internal battle every athlete and coach has to fight. On one side you have...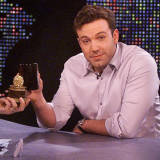 From its humble beginnings in founder John J.B. Wilson's living room to its now 38th year, the Golden Raspberries are a mock award that "celebrates" the worst in film. Now as we know, bad is as subjective as good, but sometimes bad isn't that bad at all, so in honor of this year's Razzies, we take a look at 20 winners who didn't deserve to win, because there's always something worse.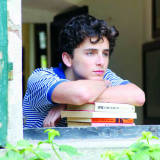 The nominees of the 90th Academy Awards (airing on Sunday, March 4) were announced in late January, meaning film fans have already had a month to see the various contenders. And considering the fact that all films had to have been released prior to the start of 2018, it has actually been at least a couple months, or even up to a year, in some cases. So how many people actually saw...
LIKE WHAT YOU SEE?
GET THE DAILY NEWSLETTER: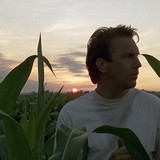 There's bad people in the world, and there are evil people in the world. We're going to put this group of unknown vandals in that latter category.These men and/or women caused thousands of dollars in damage by driving a vehicle through the Iowa field that was made famous by the Kevin Costner hit movie Field of Dreams."Denise Stillman, owner of Dyersville's Field of Dreams movie site...
Kevin Costner will star in Disney's latest sports drama, an upcoming film titled McFarland. In this movie, which is based on a true story, Costner plays cross country coach Jim "Blanco"
It's hard to believe that one of the greatest sports movies ever came out a quarter century ago this year. When Field of Dreams was released back in April of 1989, no one knew what to expect. Kevin Costner had previously starred in another baseball movie, Bull Durham, but the idea of a fictional baseball field in Iowa playing host to deceased players of the past had fantasy-land...
In "Draft Day," Kevin Costner plays Sonny Weaver, the GM of the hapless Cleveland Browns. It is Weaver's job to save the Browns, as Draft day approaches. Throughout the film, Weaver deals with a ton of drama.
There are two kinds of people in the world: those who hate Kevin Costner and those who really hate Kevin Costner.  Well, that might not necessarily be the case, but those two segments do include a majority of people, right? Myself? Can't stand the guy. I haven't even seen Field of Dreams. Although I have seen [...]
MORE STORIES >>
Entertainment News

Delivered to your inbox

You'll also receive Yardbarker's daily Top 10, featuring the best sports stories from around the web. Customize your newsletter to get articles on your favorite sports and teams. And the best part? It's free!