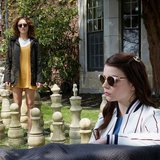 Being a teenager can be hell, especially when you have to deal with supernatural forces, vampires, witches, aliens, evil clowns, and just plain ol' human murders. However, watching these events unfold on the big screen can be endlessly entertaining to audiences looking to be scared. With the highly acclaimed teen thriller "Thoroughbreds" set to hit theaters on March 9, we decided...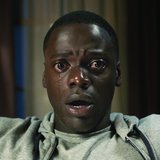 It's anyone's guess to which movie will win the Oscar for Best Picture this year. The group of nominees include some of the best films to come out of Hollywood in a long time. But how good are 2018 nominees in comparison to those nominated in previous years? To answer that question, we've ranked every group of nominees from the last two decades, from worst to best. 
Jake Gyllenhaal will star in a big screen adaptation of Unisoft's fastest selling video game, Tom Clancy's The Division. Set during the aftermath of a smallpox pandemic, the game is described as a "ground-breaking RPG experience that brings the genre into a modern military setting for the first time. In the wake of a devastating pandemic that sweeps through New York City, basic...
In the sci-fi thriller Life, Jake Gyllenhaal will take the starring role as the character Ryan Reynolds was previously set to play. Reynolds agreed to play a supporting character instead. The film also stars the Swedish-born Rebecca Ferguson, who became an overnight sensation for her role in Mission: Impossible—Rogue Nation. The storyline of this high-profile project centers on...
MORE STORIES >>
Entertainment News

Delivered to your inbox

You'll also receive Yardbarker's daily Top 10, featuring the best sports stories from around the web. Customize your newsletter to get articles on your favorite sports and teams. And the best part? It's free!