We've updated our Privacy Policy.
By continuing to use this site, you are agreeing to the new Privacy Policy.
Kid Rock will join the WWE Hall of Fame Celebrity Wing on Friday, April 6, during WrestleMania 34 Week in New Orleans. Get your first month of WWE Network for FREE: http://wwenetwork.com Subscribe to WWE on YouTube: http://bit.ly/1i64OdT Visit WWE.com: http://goo.gl/akf0J4 Must-See WWE videos on YouTube: https://goo.gl/QmhBof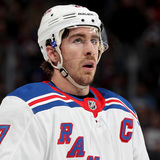 At the end of every workweek, Yardbarker takes a look at what the NHL has in store for the weekend. We'll see whose stock is soaring, who needs to get their acts together and what tilts are promising to keep you on the edge of your seat. In this week's episode, goaltender interference remains a mystery, and we get you ready to survive All-Star weekend.Who's on fire The Bruins continue...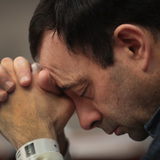 Front Five: The top stories that shaped both sports & politics this week "I have represented the United States of America in two Olympics and have done so successfully. Both USA Gymnastics and the United States Olympic Committee have been very quick to capitalize on and celebrate my success. But did they reach out when I came forward? No." - Olympic gold medalist Aly RaismanFormer...
LIKE WHAT YOU SEE?
GET THE DAILY NEWSLETTER: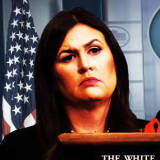 Front Five: The top stories that shaped both sports & politics this week "As a woman, she has to shake off people who have convinced themselves they watch sports to escape their wives or girlfriends. She's catching it worse than anybody else." - ESPN host Bomani Jones on the increased pressure Jemele Hill faces as a female broadcasterOn September 11, ESPN personality and co-host...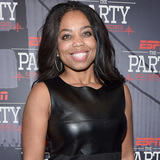 Jemele Hill on Wednesday addressed the "elephant in the room" in her words, sending a statement via Twitter about the controversy in which she's involved.The ESPN personality, who is a co-host of "SC6 with Michael and Jemele", took ownership of her controversial statement about President Donald Trump. She also said she regretted that her company was tied to her opinion. ESPN said...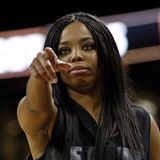 Longtime ESPN journalist and on-air talent Jemele Hill fired off some tweets on Monday accusing Donald Trump of being a white supremacist, and the network has since released a statement distancing itself from Hill's remarks.Hill, who has often used her Twitter account to address issues with social inequality, started by unloading on Kid Rock for being racist. She then called Trump...
In a pairing as perfect as peanut butter and chocolate, Captain & Tennille and southern rock and, um, rap, ESPN, in the "Most.Obvious.Choice.Ever", has selected Kid Rock as the musical accompaniment for the network's telecasts of the 10 races that comprise the Chase for the NASCAR Sprint Cup. Not only will Kid Rock's music serve as the [...]
THROW IT BACK
Kid Rock said it best - "it aint no party like a Detroit party cause a Detroit party don't stop".  Apparently the Detroit Police Department aren't big Bob Ritchie fans.  A diehard Wings fan - we'll call him Tommy B. - was just doing his duties at Game One of the Wings/Coyotes series.  He was there to throw an octopus on the ice.The DPD officers that we referred to sought out Tommy...
MORE STORIES >>
Entertainment News

Delivered to your inbox

You'll also receive Yardbarker's daily Top 10, featuring the best sports stories from around the web. Customize your newsletter to get articles on your favorite sports and teams. And the best part? It's free!