We've updated our Privacy Policy.
By continuing to use this site, you are agreeing to the new Privacy Policy.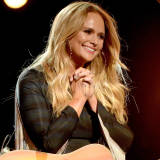 Almost two months after the 2018 awards ceremony, the Grammys are still making news – and almost all of it is bad. Mariah Carey says she doesn't give a damn about the awards anymore; A Tribe Called Quest recently reiterated their gripe that the group's final album, from 2016, wasn't nominated; and this year's CBS Grammys broadcast had the lowest ratings in almost a decade, a 24 percent...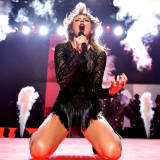 The predicted 2018 Grammy showdown between Kendrick Lamar and Ed Sheeran won't be the main drama when the annual awards are announced on Jan. 28 – this year's reminder that there's no such thing as a sure thing at the Grammys. Lamar kept up his part of the deal with seven nominations, including a nod for Album of the Year and Record of the Year. Sheeran, however, earned only two...
If you count yourself among the population of mouth-breathing, knuckle-dragging lowbreds who enjoy both country music and anything that ESPN tells you to like while it shamelessly force-feeds it to you while ignoring what most people actually tune into SportsCenter for – you know, highlights from sporting events – then the August 2nd editions of [...]
MORE STORIES >>
Entertainment News

Delivered to your inbox

You'll also receive Yardbarker's daily Top 10, featuring the best sports stories from around the web. Customize your newsletter to get articles on your favorite sports and teams. And the best part? It's free!