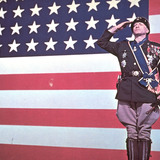 Veterans' Day is quickly approaching, which means it's time to remember and honor the sacrifices our veterans have made for our nation. If you're looking to unwind after a long week (since the holiday is technically Saturday, though some folks may have Friday off), you might consider curling up on the couch to watch a movie. But you can't just watch any movie on Veterans' Day; it...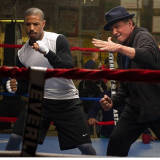 Finding something to watch on a streaming service can be daunting because of the overabundance of options. There's always a new and exciting original series, plenty of Hollywood blockbusters, and, heck, reruns of old favorites available to watch. Sports movies are a special breed. For the most part, they hit similar beats: meet the team, here's the coach keeping it all together,...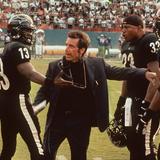 Welp, it's over.While the New England Patriots Super Bowl Parade brought us Rob Gronkowski doing Rob Gronkowski things, it also brought us a very sad realization: meaningful football won't be around for another seven months. Every year, football fans reach the highest of highs with the Super Bowl only to come down to a crushing depression that hits almost as hard as Kam Chancellor...
Roger Ebert died Thursday at the age of 70. Ebert was not only one of the greatest film critics of our time, but also a fantastic writer. The man won a Pulitzer Prize and entertained us with his great movie reviews both in writing and on TV. As I have gotten more and more into movies over time, I started comparing my reviews of a movie to those of the critics. More often than not...
MORE STORIES >>
Entertainment News

Delivered to your inbox

You'll also receive Yardbarker's daily Top 10, featuring the best sports stories from around the web. Customize your newsletter to get articles on your favorite sports and teams. And the best part? It's free!