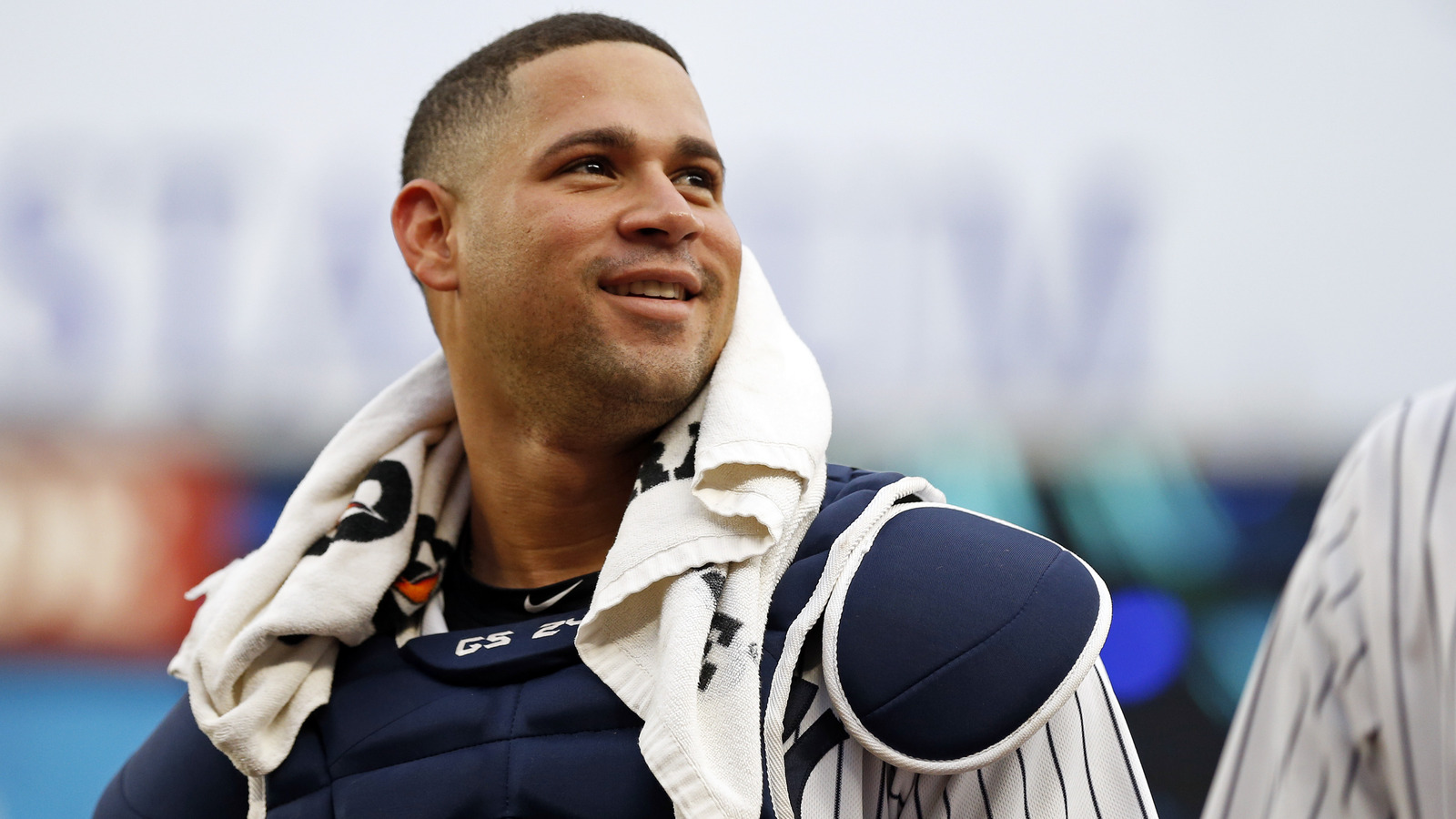 Yankees catcher Gary Sanchez credited two very interesting people for helping him through his struggles.
Adam Hunger-USA TODAY Sports
New York Yankees catcher Gary Sanchez has endured a lot of criticism over his defense recently, but he got through it with the help of two very famous mentors.
Sanchez talked about how he had lunch with former Yankee Alex Rodriguez and his girlfriend Jennifer Lopez, both of whom helped him work through his defensive slump.
"We talked about pretty much everything," Sanchez said via an interpreter after homering in Tuesday's win over the New York Mets, via Pete Caldera of USA Today. "Everything that comes from him, it's positive. We talked a little bit about defense, creating a routine, following your routine, preparing for games."
Though Rodriguez was the ballplayer, it didn't stop his very famous girlfriend from offering some words of encouragement too.
"(It was) positive advice, positive thinking," Sanchez said of J-Lo's advice. "She's a superstar at what she does, a great singer and actress and Alex is a superstar in baseball. Any advice coming from them, I'll listen to them."
It's been a little over a week since manager Joe Girardi benched Sanchez to send him a message about his defense. Since then, he's not only steadied himself, but he's gone on a huge hot streak offensively, hitting .407 with four home runs in the eight games since his return from his brief exile. Whatever A-Rod and J-Lo told him seems to be helping.
MORE FROM YARDBARKER
Yankees News

Delivered to your inbox

You'll also receive Yardbarker's daily Top 10, featuring the best sports stories from around the web. Customize your newsletter to get articles on your favorite sports and teams. And the best part? It's free!