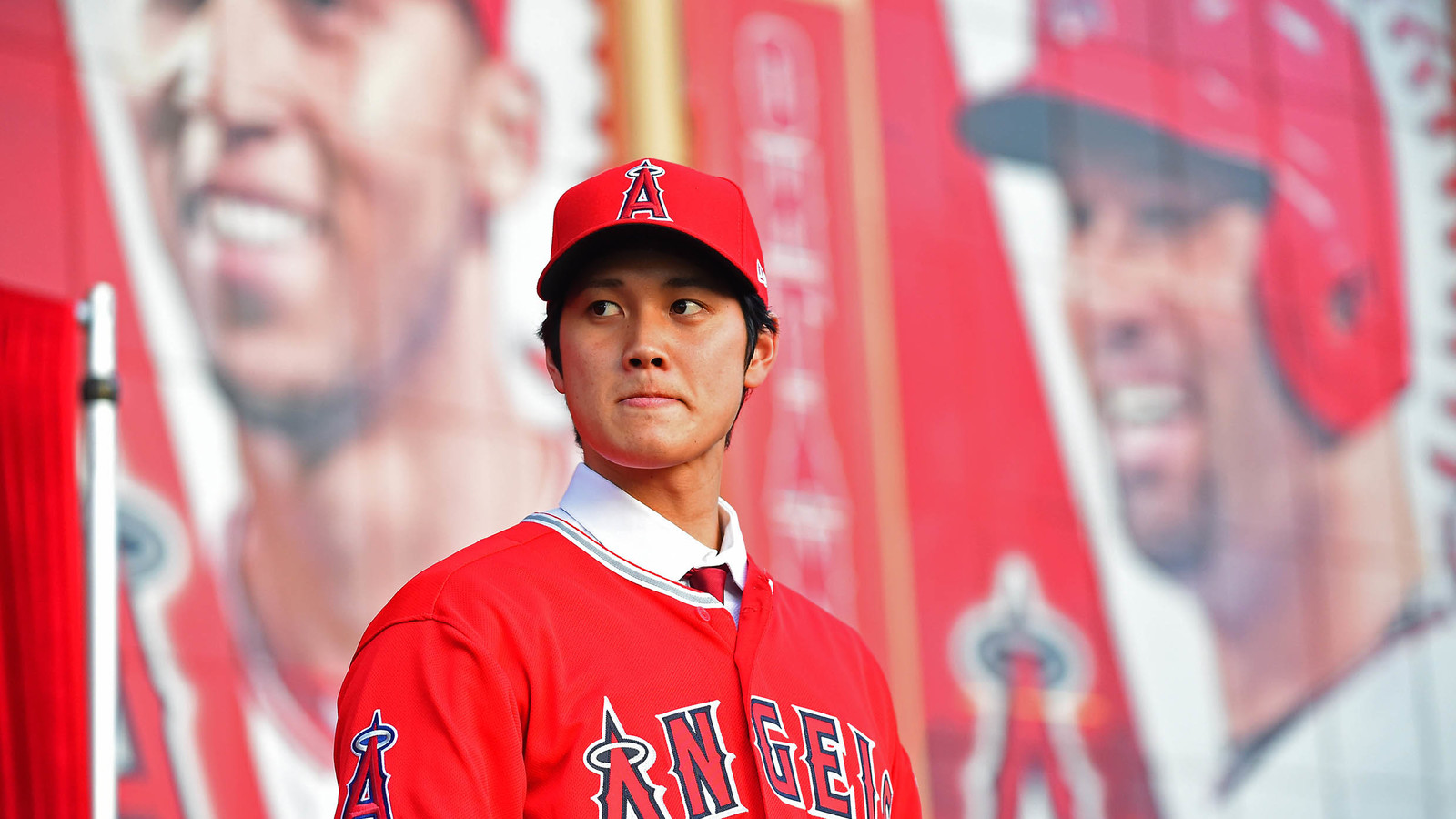 Dec 9, 2017; Anaheim, CA, USA; Los Angeles Angels player Shohei Ohtani (17) is introduced to media and fans during a press conference today at Anaheim Stadium of Anaheim. 
Jayne Kamin-Oncea-USA TODAY Sports
If there's anything that could dampen the excitement surrounding Shohei Ohtani, it most certainly is this.
Yahoo!'s Jeff Passan reported on Tuesday night that Ohtani has a damaged ulnar collateral ligament in his pitching elbow.
News came out on Monday that Ohtani's medical file, which circulated to MLB teams, showed he had a platelet-rich plasma injection on his elbow in October. Passan's report advances that story and explains what the PRP treatment was for.
It's important to note that there are varying degrees of a UCL injury, and Ohtani has a first-degree sprain. Here's what the medical report about Ohtani says, according to Passan:
"Although partial damage of UCL in deep layer of his right UCL exists," the report said, " … he is able to continue full baseball participation with sufficient elbow care program."

"In addition, a "small free body" floats in Ohtani's elbow near his UCL, according to the report."
Though it's not good that Ohtani is entering his MLB career with an elbow issue, it's possible that this doesn't amount to much. Some pitchers, such as Masahiro Tanaka, have undergone PRP treatment for UCL tears and pitched well. Others, like Clay Buchholz and Drew Smyly, eventually needed Tommy John surgery.
The Angels, who signed Ohtani, are quite familiar with this sort of matter as ace Garrett Richards underwent stem cell treatment and PRP for a UCL tear rather than Tommy John surgery. However, Richards has only made six starts in each of the last two seasons, so it's arguable that he would have been better off undergoing TJ surgery.
The Angels have been hammered by injuries to key pitchers over the past few seasons like Richards, Andrew Heaney and Tyler Skaggs. Hopefully they can avoid the same fate with Ohtani.
MORE FROM YARDBARKER
Angels News

Delivered to your inbox

You'll also receive Yardbarker's daily Top 10, featuring the best sports stories from around the web. Customize your newsletter to get articles on your favorite sports and teams. And the best part? It's free!