Braves lineup will look like this against the Mets on Wednesday A tie is so strange in baseball.  Yes, we see these every year during Spring Training, but they're still weird to me.  But that's what happened on Tuesday afternoon with the Atlanta Braves and the Pittsburgh Pirates. Usually...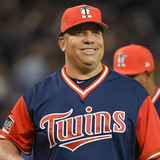 Thanks to the designated hitter and specialty skills in high demand, baseball players can have long careers. However, MLB has also become a young man's game with many prospects getting their opportunities earlier and earlier in their careers. That means older players have to remain sharp to continue getting at-bats or their turns on the mound.Of course, Father Time catches up with...
New Braves starter Brandon McCarthy on his Twitter rep, the one thing he'd change about baseball, Atlanta United's success and more.
New Atlanta Braves starter Brandon McCarthy arrives at spring training and discusses his role in the rotation and 2018 expectations.
New general manager Alex Anthopoulos offers his thoughts on Brandon McCarthy and spring training goals.
It was no secret that Christian Yelich wasn't happy with the Marlins' latest fire sale, and the team felt that Yelich could've become a clubhouse distraction had he remained on the roster, Barry Jackson of the Miami Herald reports.  This is why trading Yelich was more of a priority than dealing catcher J.T. Realmuto, as "the Marlins believe Realmuto will be a good soldier if he isn...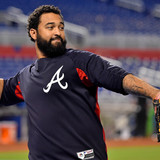 The Dodgers and Braves swung an out-of-nowhere, payroll-geared trade Saturday consisting of five major leaguers, with just one (Matt Kemp) going to Los Angeles in exchange for Adrian Gonzalez, Scott Kazmir, Brandon McCarthy and Charlie Culberson. LA, which made the trade for luxury tax purposes, previously tried to send Gonzalez, Kazmir and McCarthy to the Marlins as part of a package...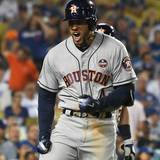 George Springer belting a 2-run home run to break a 5-5 tie in the top of the 11th inning of Game 2 on Wednesday night was already enough. Asking him to also get his celebratory handshake down was just too much.Cameron Maybin led off the 11th with a single up the middle off Brandon McCarthy. Springer then followed with a home run to give Houston the lead.When the two got into the...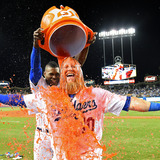 It's easy to look at the Los Angeles Dodgers and dismiss their remarkable success as being fueled by a $250 million payroll, allowing them to throw money at every problem that arises.Sure, the Dodgers' financial power has played a role in their success. But to chalk their success strictly up to that is ignoring a lot of the smart, savvy moves made by one of baseball's best front...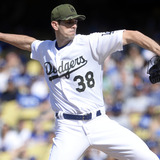 Big league pitcher Brandon McCarthy does not appear to be a fan of Major League Baseball using Memorial Day to sell special merchandise.As is the case each year, teams around MLB wear special caps and/or uniforms for various holidays that fall during the season. Among them is, of course, Memorial Day.The Twitter account for several teams sent out tweets like the one below on Monday...
MORE STORIES >>
Braves News

Delivered to your inbox

You'll also receive Yardbarker's daily Top 10, featuring the best sports stories from around the web. Customize your newsletter to get articles on your favorite sports and teams. And the best part? It's free!