When I interviewed him in April 2013, Jason Hammel was a 30-year-old pitcher yet to hit his stride. Following his previous path, he went on to have a ho-hum season. In 26 appearances for the Orioles — 23 of them of them as a starter — Hammel had seven wins, a 4.97 ERA, and a 6.2 K/9. His two-seamer and slider showed signs of coming around, but for all intents and purposes, he was...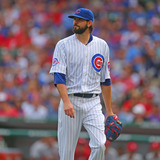 Jason Hammel left the Chicago Cubs to sign with the Kansas City Royals this offseason, and it apparently wasn't a completely amiable departure.According to Jesse Rogers of ESPN on Saturday, frustration with Cubs manager Joe Maddon factored into Hammel's decision to leave Chicago.From Rogers' report:It became obvious — and at times public – that Hammel and his manager didn't see eye...
Jason Hammel isn't yet officially a member of the Royals. He still has to pass a physical, and we've been burned before when we've jumped the gun. Yet the odds are that Hammel will soon officially join the Royals, and he'll do so on a two-year guarantee worth $16 million. I've personally never signed a two-year guarantee worth $16 million, and I can't imagine I'm going to, unless...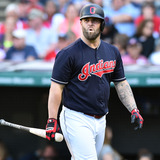 Spring training is less than a month away, but that doesn't mean that there aren't still a few players in the Major League Baseball free agent market that could make positive contributions to a team.Though roster spots are filling up, teams still have needs, and there is still talent out there.Here is a look at the five best free agents left on the market and where they might be...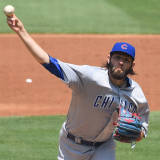 Free agent right-hander Jason Hammel pitched in the AL West for all of three months in 2014, but he could be on the verge of making his grand return. According to a report by Jon Morosi of MLB Network on Friday, the Texas Rangers are among the teams considering Hammel. #Rangers among teams considering Jason Hammel, who is now represented by @Baseball_ACES. @MLB @MLBNetwork ...
Jason Hammel was expected to be one of the top pitchers in a weak free agent market, but apparently he is having trouble coming by long-term contract offers. Fan Ran Sports' John Perrotto says many teams are unwilling to give Hammel more than a one-year deal. There are two reasons for that. One is that teams are concerned about the elbow issues that led Hammel to be left off the...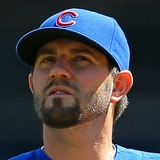 Even before Rich Hill re-signed with the Dodgers, this was a rough market for starting pitchers. Consider that sentence. It's sort of upsetting. Consider that its implications could have been even more dire had the Cubs not declined Jason Hammel's option and made him a free agent. Hammel isn't Chris Sale, of course, but what he is, however, is a quality big league starting pitcher...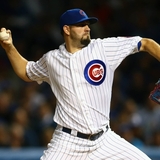 Not even 72 hours removed from winning the World Series, the Cubs made their first roster shakeup of the offseason – roster decision deadlines wait for no hangover. Yesterday, the Cubs officially declined the $12 million team option on Jason Hammel and will pay the $2 million buyout instead. Typically there isn't too much surprise with contract options. Ryan Howard at $25 million...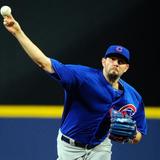 After declining the $12 million team option on starter Jason Hammel, the World Series winning Chicago Cubs have decided to move on from the 34-year-old right-hander.  So with the New York Yankees in need for some starting pitching help in a relatively thin free-agent market, could Hammel be a short-term fix for the team? It depends on how much the Yankees will prioritize contending...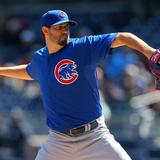 Still fighting elbow tightness, Jason Hammel was left off the Chicago Cubs postseason roster. But don't fret…the pitcher still has something to keep him occupied this October. Instead of taking on the San Francisco Giants, Hammel will be sitting in as guest DJ on SiriusXM's Pearl Jam Radio. The righty will be presumably be playing his favorite songs from the band who, back in August...
MORE STORIES >>
Royals News

Delivered to your inbox

You'll also receive Yardbarker's daily Top 10, featuring the best sports stories from around the web. Customize your newsletter to get articles on your favorite sports and teams. And the best part? It's free!