We've updated our Privacy Policy.
By continuing to use this site, you are agreeing to the new Privacy Policy.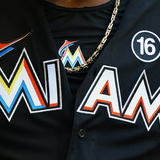 The late Jose Fernandez had the potential to be one of the best pitchers in Marlins franchise history, but his tragic passing cut his career short.It's been roughly a year and a half since Fernandez was killed in a boating accident, and the Marlins have honored him in a number of different ways.They did that again recently with a plaque outside the ballpark. Fernandez may be gone...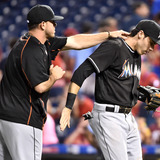 The Miami Marlins have not reached the postseason since 2003, but one of their former up and coming stars believes all of that was about to change before tragedy struck the organization in September of 2016.Christian Yelich, who was traded to the Milwaukee Brewers this offseason after five years in Miami, told ESPN's Jerry Crasnick this week that things went into a tailspin for the...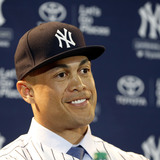 It was a surprise that Giancarlo Stanton landed with the Yankees to many, but not the late Jose Fernandez, however.Stanton spoke at the BBWAA Awards dinner on Sunday night and announced that Fernandez once predicted he and the former Marlins pitcher would be teammates on the Yankees. The part about "if things didn't work out in Miami" is interesting, because it's likely that both...
LIKE WHAT YOU SEE?
GET THE DAILY NEWSLETTER: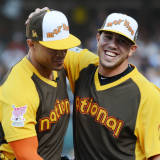 Giancarlo Stanton is now an MVP and a New York Yankee, and apparently, the late Jose Fernandez would not have been surprised.Speaking at Sunday's BBWAA awards dinner, Stanton recalled how, in 2016, Fernandez accurately predicted that the slugger would hit 60 home runs in an MVP season in 2017 — and end up on the New York Yankees. It's worth noting that while he was still alive, the...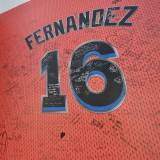 Miami Marlins owner Jeffrey Loria had plans to construct a statue outside Marlins Park honoring the late Jose Fernandez, but there's a chance the tribute may never be completed with the team now being sold.Barry Jackson of the Miami Herald reports that the building of the Fernandez statue is "very much in question" since it will not be completed before the new ownership group, which...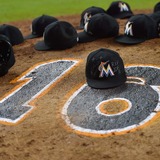 Miami Marlins pitcher Jose Fernandez, along with two others, died last year in a tragic boating accident and the Miami Marlins organization has since announced plans to erect a larger-than-life-sized statue near the team's ballpark.But the nature of Fernandez's death — primarily his reported culpability in the accident that caused it — has some activists in Miami crying foul over...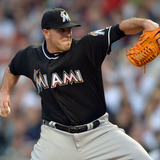 Jose Fernandez was married at one point in his life, according to the former Miami Marlins pitcher's official death certificate.TMZ obtained a copy of the document this week, and it lists Hernandez's marital status as "divorced." It is unclear when he was married, but Fernandez never spoke about having been married publicly.Fernandez was 24 at the time he died in a fatal boating...
Jose Fernandez was one of the brightest young stars in the game of baseball. A dominating pitcher and a charasmatic figure, Fernandez's life was tragically cut short when he died in a boating accident in Miami back in September.It was a reminder that life itself is precious. That no matter how successful and positive you are, it can come to an end in the matter of seconds.In the...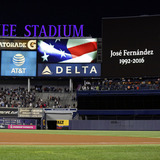 There are editors for a reason. Most papers also has specific headline writers for a reason. It's all part of the process. A process that includes providing quality content and making sure all your I's are dotted and T's are crossed. Unfortunately, mistakes are sometimes made. The idea of formulating a sexy headline also plays a role in this often. Whatever the reason, the New...
The New York Mets were put in a tough position Monday by being the first team the Miami Marlins had to face after the tragic death of Jose Fernandez over the weekend. But Dee Gordon praised the Mets for how classy they handled themselves as the Marlins paid tribute to their fallen teammate, who tragically died along with two other men in a boating accident early Sunday morning...
MORE STORIES >>
Marlins News

Delivered to your inbox

You'll also receive Yardbarker's daily Top 10, featuring the best sports stories from around the web. Customize your newsletter to get articles on your favorite sports and teams. And the best part? It's free!