We've updated our Privacy Policy.
By continuing to use this site, you are agreeing to the new Privacy Policy.
As the Cubs head into the final week of games in Arizona, they're still debating roster decisions, such as whether to carry seven or eight relievers. What they do could affect the status of someone like outfielder Peter Bourjos, who has been impressive in camp.
The Chicago Cubs announced a new signing on Thursday, though it wasn't any of the big name starting pitchers that Cubs fans have been waiting for. Instead they made a smaller move by signing veteran outfielder Peter Bourjos to a minor league deal. Bourjos has played in eight major league seasons with four different teams. Over his career he owns a .241 batting average with 36 triples...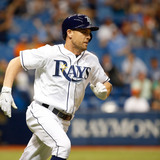 The Cubs have agreed to a minor league contract with outfielder Peter Bourjos, reports Mark Gonzales of the Chicago Tribune (Twitter link). The Dishman Sports Group client will be invited to Major League Spring Training and vie for a reserve job with the reigning NL Central champs.Bourjos, 30, spent the 2017 season with the Rays and appeared in 100 games, hitting .223/.272/.383 with...
LIKE WHAT YOU SEE?
GET THE DAILY NEWSLETTER: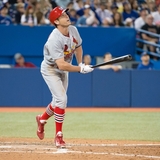 If you are a frequent user of this website, you likely know that on our player pages, you can find the five most-recently cited articles about a player — a mix of FanGraphs and RotoGraphs articles. Generally, a regular player will be written about at least five times a year. But when I sat down to write this piece, when I went to Peter Bourjos' page, the fifth article was Dave Cameron...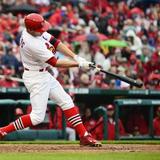 The Peter Bourjos experience is fading…but did it ever truly rise up? When Bourjos took the stage in front of the media at the 2014 Winter Warmup after coming over in a trade involving David Freese and Randal Grichuk, he promised he was healthy, ready to go and would steal 40 bases that season. Well, that didn't happen. After a little run to start the season in the lineup, Jon Jay...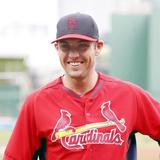 Before I start off on a topic more contentious than immigration reform, race relations, the gender gap, and boxers or briefs all rolled into one, I owe you a disclaimer. I'm not always 100% honest here on the blog. Now, hang on, I'm not lying to my four loyal readers each week…I'm just not always as perfectly open as I could be in the interest of bringing some objectivity to my writing...
Long after the concession stands closed, loyal fans still populated the seats of Angel Stadium, eager to see the 1-1 tie broken. It was Tuesday night, and the American League West powerhouse Oakland Athletics were in town. Finally, in the bottom of the fourteenth inning, Los Angeles Angel outfielder Collin Cowgill blasted a home run into the left field bullpen, securing a series...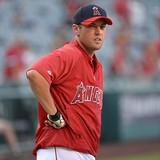 We were taught that "Bourjos" rhymes with "gorgeous," but the outfielder's hitting so far this season has been anything but handsome. Batting seventh for the St. Louis Cardinals in Pittsburgh Saturday evening, centerfielder Peter Bourjos went 0-for-3 with a walk. In his first five games with his new club, the right-handed hitter is now 0-for-13 including six strikeouts. These results...
No, St. Louis isn't Boston, Philadelphia or New York. There aren't screaming headlines on the back pages of tabloids (like this or this) everyday designed to get Cardinals fans into a lather. At the same time, the seriousness of baseball is every bit the equal to the northeast. We're the disappointed parent that has incredibly high standards, not the ones screaming in the aisles...
The 2013 St. Louis Cardinals led the National League in runs scored by a large margin.  The Cardinals were also first in the league in on-base percentage.  Their offense helped power them to 97 wins, but there will be some significant changes to their lineup for 2014.  This year, the offense will have a chance to be as productive as last year, but they will have to do so in a different...
MORE STORIES >>
Cubs News

Delivered to your inbox

You'll also receive Yardbarker's daily Top 10, featuring the best sports stories from around the web. Customize your newsletter to get articles on your favorite sports and teams. And the best part? It's free!