Dale Earnhardt Jr. talked to Kyle Busch about the No. 18 team's pit strategy and this is what Busch told him.
A slow Kyle Busch pit stop helped put Kevin Harvick in position to win on Sunday.
NASCAR America's analysts breakdown the second weekend of the West Coast swing.
He will be joined by Steve Letarte, Jeff Burton and Leigh Diffey from 6-7 p.m. ET on NBCSN.
Dale Earnhardt Jr. was the biggest star in NASCAR for a very long time. He's also thoughtful, witty, and funny, so it makes sense that NBC would add him to their NASCAR booth. Earnhardt Jr.'s NBC NASCAR debut will come a bit earlier than NBC's first race in July, though. He'll be an analyst on Monday's episode of NASCAR America on NBC Sports Network. This comes in the wake of Earnhardt...
In a sports broadcasting first, Facebook has acquired an exclusive, season-long package of MLB games. In other news, IndyCar's CEO says the series is close to a new TV deal, ESPN Plus is acquiring content, and Dale Earnhardt Jr. will make his NBC NASCAR debut on Monday. Facebook Gets Exclusive Package of MLB Games The [...] The post Extra Points: MLB-Facebook, IndyCar, ESPN Plus...
Earnhardt will provide in-depth expertise and insight to Monday and Tuesday's 60-minute episodes of "NASCAR America."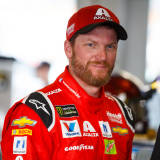 Dale Earnhardt Jr. will end his long and storied career with a final full-time race at the Ford EcoBoost 400 this Sunday. And with that career-ending reality setting in, Earnhardt Jr. has begun to reflect on his 19-year career.In looking back, Earnhardt Jr. acknowledges there are at least a few regrets. Chief among them was his indifferent attitude early on his his career. "If I...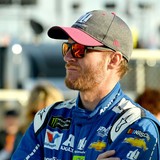 NASCAR legend Dale Earnhardt Jr. is set to retire at the end of the NASCAR Cup Series season, and some of the other drivers, as well as other celebrities and athletes, have been paying tribute to one of the sport's all-time greats.Some of Earnhardt's fellow drivers, namely Brad Keselowski, Martin Truex Jr. and Ryan Blaney, elected to say a few words in producing a tribute video....
The final lap at Texas Motor Speedway in 2000 saw Dale Earnhardt Jr. score his first career win and share a special moment with his Dad.
MORE STORIES >>
NASCAR News

Delivered to your inbox

You'll also receive Yardbarker's daily Top 10, featuring the best sports stories from around the web. Customize your newsletter to get articles on your favorite sports and teams. And the best part? It's free!